The Windows dominated company infrastructures are not so frequent anymore. Organisations and IT departments are challenged with multi-platform workstations thanks to several factors.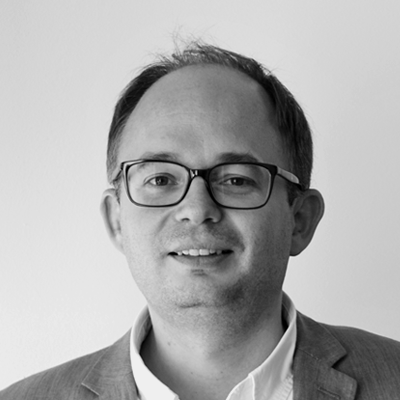 The BYOD trend is one of the most important one, with employees bringing their computers, tablets, smartphones, or USB devices to use them for both personal and work purposes. Another factor that led to cross-platform networks is represented by companies offering to employees the option to choose their desired computer for work, between Windows and Mac OS X computers, like IBM, Google, Cisco and other companies did. These companies wanted to have more control over users' workstations but also to give them an incentive and increase their work satisfaction. Linux has also started to be encountered more often in organisations and it is actually expanding at a faster pace than other operating systems, due to high performance and reliability.
The cross-platform environment is a solid premise for data security issues since each OS has its own particularities and many IT security vendors are focused to deliver solutions for Windows only. This is a threat vector because Mac OS X or Linux computers are left unprotected against vulnerabilities like data loss, data theft or leakage. On all platforms users deal with big amounts of confidential data and have the possibility to transfer it on the cloud, on portable storage devices and other exit points. The risk of this situation derives from the fact that, due to human error, or malicious intentions, organisations' sensitive data can be publicly disclosed, causing many times irreparable damages. This threat is more present than ever so Mac OS X and Linux communities should be aware and should support individuals and organisations in securely implementing and using computers based on these platforms.
In these circumstances and anticipating the increasing trend of cross-platform networks, we, at CoSoSys developed a full Data Loss Prevention solution compatible with Windows, Mac OS X and Linux. We basically help organisations with multiplatform infrastructures in making their data protection implementation unitary.
Let's take one simple example. Company X from the financial sector decides to implement DLP because they realise none of the security solutions they have prevent users from copying sensitive data on unauthorised applications or devices. Their network is composed of 60 percent Windows computers, 30 percent Macs and 10 percent Linux computers. With Endpoint Protector, company X can protect financial records, like Credit Card Numbers (CCNs), IBANs, sensitive company data, and employees' private records (Personally Identifiable Information) on all workstations. Employees trying to copy confidential data on applications like e-mail, web-browsers, cloud file sharing, instant messaging and to portable storage devices are blocked and their attempt is recorded in the Endpoint Protector administration console. Blocking is done based on several criteria such as file type, predefined content, custom content and other blacklists. Company X can assess the type of sensitive data they collect and process and build their DLP policies accordingly. Besides being able to implement Endpoint Protector DLP on the three operating systems, they also have the option to setup the DLP policies on report-only so users' productivity is not affected. All their data transfer actions corresponding with the content-aware DLP filters are logged, but they are not blocked. This is a great way to have visibility into what data users are copying or transferring outside the secure company perimeter, without interrupting their daily tasks and setup restrictions only if company policies are violated.
What used to be a prerogative for organisations with multi OS networks, it is now a possibility with Endpoint Protector Data Loss Prevention. Our motivation to develop cross-platform DLP was driven by the fact that it is extremely important to apply the same data protection policies on all employees' workstations.
In the end, fighting against data breaches means to adopt a data loss prevention culture, not only to implement DLP or comply with industry rules and regulations. It is wrong to think that if you have multilayered protection, with complementary solutions, your company is bullet proofed. A data loss prevention culture means to go further than simply installing a solution. You should continue the mission of protecting data involving all company's departments in data security training, simulations of harmful situations, why not gamification, and any other activity that could help users understand why they are essential pieces of the puzzle in data security.