Technology has innumerable benefits for business. The explosive growth of devices, applications and networks have not only changed our personal lives, but our working lives too. In fact it's widely recognised that workspaces that are investing in digital technologies are boosting productivity.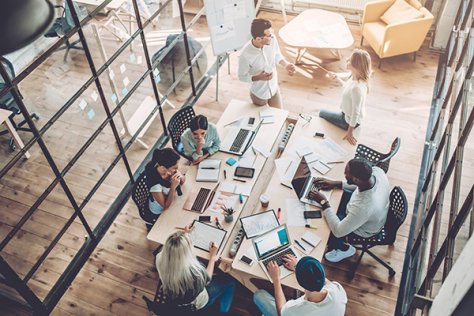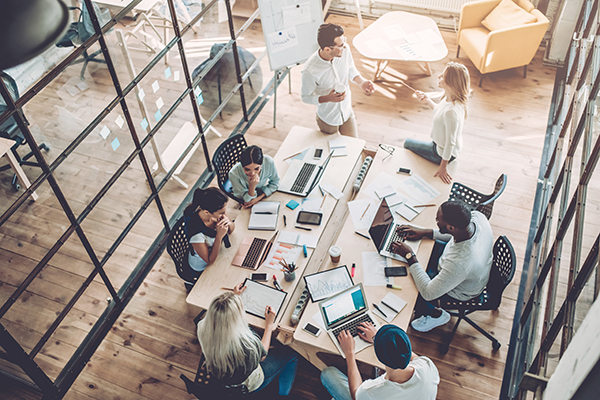 Yet, I can't help but notice the negative headlines that point to new technologies and concepts like artificial intelligence and automation as a force for ill – wiping out human workers and replacing them with computers.
And that's why it's important we look at the human side of the workplace and consider the impact that technology is really having on our workers; especially as offices start to become 'smart' and evolve as they embark on their digital journey.
What does digitalisation actually mean for the employee?
Interestingly, feedback from over 7,000 global employees has shown that digital technology is having a positive impact in a whole host of ways, both professional and personal. For example, rather than creating a sense that being 'always-on,' is the expectation, those who work in smart workplaces are 43 percent more likely to be positive about work-life balance than those using little to no technology. Indeed, digitally enabled employees are also 51 percent more likely to have strong job satisfaction and 91 percent more likely to buy into their company's vision. What's more, automation doesn't carry the fear factor some might expect. Over two thirds (69 percent) of employees welcome fully automated equipment within the workplace and understand its role in building smarter, more effective working environments.
Overall, we're seeing that these highly digitised work environments are helping staff to upskill, drive professional development and in doing so, rate their workplace well-being more highly.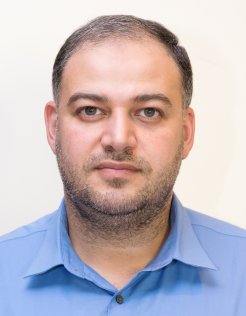 So, to return to the idea of AI and machine learning – we start to understand that it can actually have a lot of value when used correctly. Rather than threatening job security, it performs tasks that humans alone cannot, helping companies to strike the right balance between productivity and safety. Really, the best use of AI in the workplace is to enhance the capabilities of IT, not replace them. Especially when skilled IT professionals are in short supply.
What can we do to strike the right balance?
Moving forward, maintaining positive results will depend on scoping out a digital workplace approach from the outset, with IT consulting business managers, end-users and other stakeholders to define a roadmap for their workplace evolution, building security in as an integral part of the design phase.
Employee feedback also indicated that staff are using workarounds to deliver on the promise of a more productive, fulfilling work-life. For example, many (70 percent) admitted to taking risks like sharing and writing down passwords, sharing their devices and connecting to insecure networks and that raises the importance of making sure the right technology is in place to capitalise on this positive workplace trend.
With tools like AI and machine learning, IT teams can detect patterns that are not possible to spot with human eyes, and personalise network access and settings – meaning that staff can still operate in an environment that is built around their user experience, while being protected.
Without the right level of safeguarding, digitalisation can't meet its true potential. It's exactly the same for staff when their access to efficient IT is shutdown. By focusing on a mixture of choice, personalisation, ease and automation, organisations can improve both the top line and the bottom line for their business and redefine the future of work – creating a smart workspace that responds to a range of different work styles and personalities, while adhering to appropriate security and productivity standards.
For more stories on success and business transformation through technology subscribe to our newsletter. Follow us on Twitter and LinkedIn, like us on Facebook to get daily updates on the latest tech news.