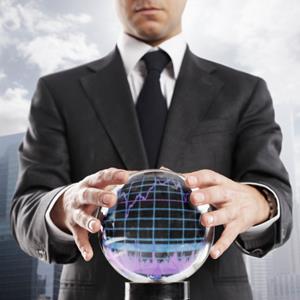 At 103 percent the Middle East is reported to have one of the highest mobile penetration rates in the world. With the increase in mobile phone connections in the region, which according to Ericsson's latest Mobility Report went up by eight million, mobility and BYOD will emerge to be stronger trends in the Middle East. In line with these statistics, Noman Qadir of Citrix talks about the various technological trends that are set to impact the region in 2013.
Desktop/Mobility
The assumption set for IT has now been turned on its head.  IT must get into service delivery. (Build on the assumptions/exceptions theme)

Way to be reactive to BYOD (IT)
The core job that IT has is about people and about the information that those people need to get their work done. Foundational goal has not changed. But the assumptions have changed.
Transforming IT in response to and for the way people need to consume "it" – the services, apps, data, information.
In order to solve problem, the only thing that will work is a full solution with many piece parts working together well, seamlessly to solve the problem. You can't just solve a single-sign-on problem or a mobile device problem as an island. These narrowly defined problems are now being stacked on top of each other and are much more interrelated and need to be solved inter-relatedly.
IT as a service: More IT organisations begin to think of themselves as "internal service providers" – and having to "compete" against commercially-available apps/products. The "IT-as-a-Service" trend extends to service-providers, who are able to provide Windows and Desktops more efficiently than IT itself – and IT shops are compelled to source desktops from outside their walls.
Consumerisation of IT is here but how we view consumerisation and mobility will continue to change.

Complexity, complexity – there will be a huge number of different form factors, platforms and devices coming into the workplace. IT will not be prepared to support and/or secure these devices with one solution alone. [Gartner stats on heterogeneous devices]
It's about the app and the data, not the device. With this complexity, it will become impossible for IT to find one solution or set of solutions to secure these devices. The focus needs to be on securing the apps and data. IT can no longer afford to care about the device.
Heterogeneity is not just about the device, it will extend to the worker, the app, the location as well as the device. What was once the standard office-based worker has morphed into office-based, temporary, remote, flex-time and mobile workers. What used to be primarily Windows apps has now become Windows, mobile, web and SaaS apps and workers need secure access to all their apps regardless of where they are "located". And location becomes heterogeneous. Apps may be delivered from the datacentre, from the web, or native on a mobile device and they will be delivered to many more locations than before.
Mobility is a lot more than just devices or apps.

IT must consider how they will deliver all these apps to any user at any time regardless of the device.
Mobility is not just about user mobility but now app mobility: moving apps around from datacenter to datacenter to cloud. An application may be delivered from two different locations to a user that could be anywhere.
Mobility is not really about the device that enables it but being able to do what we want, where we want and when we want.
BYOD hits mainstream

The move by IT to allow BYOD by employees hits mainstream; the corporate-issued laptop begins to become a bygone piece of equipment.  IT realises that it's able to control devices remotely through virtualisation while simultaneously allowing individuals to use the devices that make them happiest and most productive
Locked-down shifts to virtual

IT's security/control/compliance models shift from the "locked-down" device, to the virtually-issued and controlled device
The number and types of applications are changing.

Enterprise apps are not longer the only standard. Micro apps and alternative apps (like Gmail, Google docs) are rising in the enterprises, replacing more traditional enterprise apps. (We have stats to back this up.) Windows apps for viewers, notes apps are transforming into micro apps and cloud based services. Web-ifying and mobilising of apps is the future. So apps are synced and can be used on any device. Example: Evernote – web version plus sync across devices.
We can give access to any of these types of apps, regardless of how they were originally built and for what intended use.
 ByteMobile
In 2013, Citrix ByteMobile expects that human behaviour will continue to push the limits of mobile technology, as consumers look to dynamically engage with one another for both personal and commercial purposes – any time, any place. Today, the Citrix ByteMobile mobile analytics report shows that video data volume consumes an average of 50% of total mobile bandwidth on networks worldwide.
Because smartphone penetration and LTE deployments will create a user experience that will drive video to unprecedented levels, Citrix ByteMobile predicts that not only will video content double in volume in 2013, it also predicts that its overall percentage of total mobile data traffic on networks will rise to 60%.