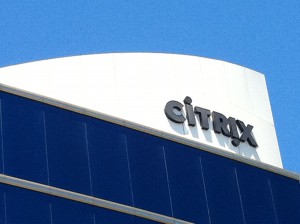 Citrix predicts that the rise of consumerisation and the Bring-Your-Own (BYO) phenomenon will force IT departments to focus on the challenge of apps and data governance.
2012 saw the proliferation of smart phone and tablet use, followed by the implementation of tools to harness these devices for business productivity. Subsequently in 2013, many enterprises will be faced with a huge number of different form factors, proprietary platforms and devices coming into the workplace. As a result, there will also be a continued surge in staff downloading personal applications for business purposes – bringing the question of how they should be governed to the fore.
It will no longer be possible for IT to find one solution or set of solutions to tackle this complexity, instead, IT will need to focus on governing apps and data, not the type of device.
Independent research Citrix commissioned in October found that 62% of organisations cited 'managing applications on mobile devices' as 'difficult' when introducing a BYO policy at their organisation. The enterprise will increasingly have to deal with the growing number of personal applications employees are using in the workplace on a variety of devices – and decide how they will fit into their overall business IT structure.
Until recently, enterprises have almost exclusively focused on Windows as the platform for delivering the desktop and the majority of business applications, but the proliferation of devices is in turn introducing alternative platforms – iOS, Android, web and SaaS – into the workplace as workers need secure access to all their apps regardless of where they are "located". This is set to come to a head in 2013 as "standard" office-based workers morph into office-based, temporary, remote, flex-time and mobile workers.
"2012 saw a rise in the number of business applications available on alternative platforms, with the large developer following of Android and iOS leading the charge. Consumers have become accustomed to downloading apps like Evernote and Skype – as well as tools for collaboration, social networking and storage – onto their smart phones and tablets with ease, and then using them at work," Noman Qadir, Channel Regional Manager, MENA and Turkey, Citrix.
"With this in mind, there will be growing pressure on the IT department to monitor the complexity of all these proprietary platforms to ensure the business still has some measure of control, or risk complexity, confusion and opening their network to the threat of malicious attack."