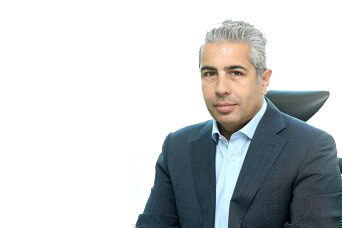 Amer Chebaro, General Manager and Sales Director EMEA, Emerging Markets, Quest Software, speaks about how the company is enabling organizations to seamlessly move workloads to the cloud.
Please share some of the highlights at Quest over the past year.
Quest Software has been catering to customers' IT management and security requirements for over 30 years. In the past 12 months, we have evaluated our portfolio that houses over 125 products and reorganized our technology into three main pillars – manage, modernize and secure.
The modernize pillar of Quest, which is around modernizing workplaces and ideal workloads, has been a pivotal focus over the past year as we've seen a huge shift in the market towards this goal. We have also acquired a couple of the prominent players in the market – Binary Tree, ApexSQL and Metalogics. These two milestone acquisitions have been our biggest highlight over the past year.
How has the increased adoption of a multi-cloud approach changed demands around data management and protection solutions?
Over the recent months, we have witnessed organizations fast-track their cloud journeys. This shift in the market has greatly driven the demand for data management and security solutions.
As part of this changing market dynamics, Quest is helping customers modernize their IT by shifting to the cloud. We have added more technologies into our portfolio that would enable us to seamlessly move workloads such as email, file share, SharePoint and so on, to the cloud without any operational disruptions to customers.
How can Quest solutions enable the effective governance of modern cloud deployments?
What makes Quest solutions exceptional and stand out in the market is the fact that we not only have the expertise to move workloads but also have the technologies to run them in the cloud. Our offerings provide easy access, ensure the data is audited appropriately and are compliant with the enterprise's internal policies as well as local and global regulations.
What can regional partners and customers expect from Quest in the coming months?
Over the next four months, we will be releasing Partner Circle 2.0. Our channel community can expect even bigger rebates, more margins and increased profits from the new program. The market will also see us acquiring more companies around cloud workloads towards the end of the year.
What role will Exclusive Networks play in your upcoming initiatives?
Exclusive Networks is a critical partner for us as our dedicated value-added cloud and security distributor for the region. We've been working together for about a year, and jointly we've been able to develop the Saudi, UAE and Egypt markets. They have given us access to extensive reseller networks and end-users.