When US technology conglomerate Microsoft opened their very first data centres in the Middle East, it represented another significant milestone in the growth of cloud computing in the region. This feature examines the burgeoning cloud computing market in the MENA region, and explore some of the predictions being made for its future growth.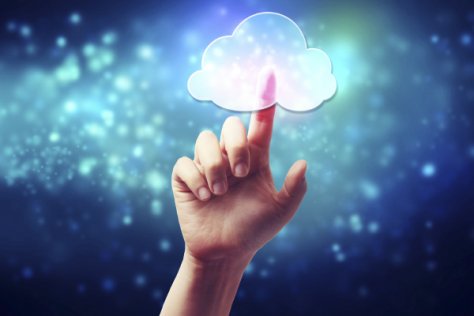 In June 2019, Microsoft opened new data centres in Abu Dhabi and Dubai, and its management said that the sheer demand in the Middle East provided them with the confidence they needed to invest billions in data centres' right across the MENA region.
Sayed Hashish, General Manager of Microsoft Gulf said there was a phenomenal scope for cloud business with new data centres driving digital transformation, economic growth and job creation in the region.
Hashish said, "We are investing billions of dollars across our data centres. Huge demand is giving us confidence to invest.For regional enterprises, moving to a cloud system hosted by a specialised company proves cheaper than creating their own infrastructure of servers, hardware and security networks.
"As all data stays in the UAE, it will enable government organisations to comply with local regulatory frameworks," Mr Hashish added.
It is anticipated that the new cloud services delivered from the UAE will have a seismic impact in terms of job creation, entrepreneurship and economic growth across the region. International Data Corporation have projected that cloud services could potentially create 500,000 jobs in the Middle East, with more than 55,000 of these expected to be in the UAE by 2022.
In addition to the establishment of big data centres, the increased adoption of emerging technology by SME's and startups has also contributed to the proliferation of cloud computing in the MENA region.
These developments are hugely encouraging for the MENA region, but it is important to note that the cloud computing market is not as mature or advanced as it is in other parts of the world. However, the infrastructure development is growing rapidly, governments are increasingly becoming more aware of its importance and are funding public initiatives and programs as a result.
The combination of all these factors is good for economic development in the MENA region, as cloud technology has both the processing and data capabilities to extract the value from transformative and disruptive new technologies such as AI and blockchain.
However, a comprehensive report by Gartner found that the MENA region is still trailing its global peers by a considerable distance when it comes to cloud spending, even though the global research advisory firm projects that the MENA region will increase its spending by 1.8% to an estimated $160 billion by the end of 2019.
"There are insufficient local hyper-scale and large-scale data centres to support cloud systems, which cause local organisations to derive cloud offerings from abroad," explained Peter Sondergaard, executive vice president and global head of research at Gartner. "Moreover, latency, legal and local currency makes this option problematic and limits cloud adoption among businesses in MENA."
One another factor given for the delay in cloud expansion in the region is the acute skills gap, with currently more demand than supply of workers with cloud-computing related expertise. This accentuates the need for up-skilling and re-skilling workers in jobs affected by automation and emerging technologies.
However, experts have pointed out that if the skills gap is quickly addressed by governments, businesses and other stakeholders in the Middle East, over half a million new jobs could be created in different industries and verticals across the region in the period 2017-2022, according to research from IDC and Microsoft.
Industry experts at Gartner have predicted that the Middle East will not reach the level of cloud usage the US enjoyed in 2017, until the end of 2022. However, as aforementioned above the landscape of the cloud computing ecosystem in the region is evolving and growing.
The change in mindset on cloud computing has been led by the progressive vision of a whole number of governments right across the Middle East. Governments are actively encouraging cloud adoption and have become engaged in a series of innovative programs in a bid to drive its growth.
The leadership within these governments recognise the power cloud computing possesses in terms of unlocking the potential in disruptive new technologies that can completely transform their economies and drive new growth.
In the United Arab Emirates, Smart Abu Dhabi and Smart Dubai are investing huge capital into cloud technology as they see it as a critical component in the continued development of smart cities. This approach is being adopted and followed in other countries such as Qatar, Saudi Arabia and Bahrain.
While the cloud computing industry still has a long way to go in the Middle East in comparison to other markets, the future certainly does looks bright.
For more information download the latest issue of Equinix Multicloud ME.