Mark Hosking, data centre and virtualisation leader, Middle East and Africa, Juniper Networks outlines the three most pivotal networking trends when it comes to cloud deployments.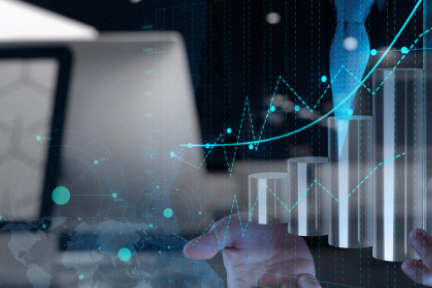 To paraphrase the three rules of mountaineering: It's always further, higher and harder than it looks. True, navigating through today's technological landscape is not as perilous as scaling Everest – or Jebel Jais, for that matter – but building a data centre network that supports the cloud-driven, digital economy needs careful planning.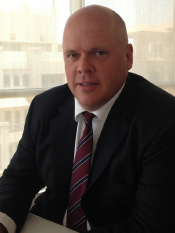 Not all networks are made equal, and few organisations have a blank canvas on which to design their infrastructure. Nevertheless, legacy infrastructure can be a hindrance. This is often a result of their rigid design, cumbersome operations, misaligned cost structures and inadequate, outdated security capability.
Change is the new normal
Set against a disruptive landscape that continues to stretch IT resources, the underlying architecture of traditional networks now has to support the heavily virtualised and scalable cloud environments needed for the digital economy. The network has to be able to scale, perform tasks faster and, just as importantly, anticipate and adapt to keep pace with ever-increasing bandwidth demands.
Competing with 'born-in-the-cloud' start-ups and OTT (over the top) content providers is no easy task. Here are my three suggestions for tackling this mission:
Virtualise and automate your network: No longer just an operational backbone to any organisation, the 'smart' network has to contribute to the business like never before. The adoption of network functions virtualisation (NFV) is an approach that can provide the agility and elasticity needed for driving cloud platforms. Instead of running infrastructure that relies solely on managing a range of physical network devices, the virtualised environment can quickly build, adapt or evolve network services using generic, reprogrammable hardware. New network resources can be automatically and rapidly scaled up/scaled down, re-configured and re-deployed with services provisioned at the click of a mouse.
Make the network open: As business resources evolve in line with market demand, no single network vendor will have a solution for it all. However, a multi-vendor, open standards strategy is an example of the IT community building flexibility and freedom of choice right into the heart of the network, without compromising manageability. Choosing a strategy with no dead ends or lock-ins allows the use and re-use of infrastructure, meaning that as the architecture evolves, any rip and replace of single-vendor, proprietary resources is avoided. An open infrastructure that supports vendor-agnostic technology not only provides best-in-class solutions but also mitigates risk, helps manages contingencies and remains flexible enough to scale with the business.
Keep it simple: Although businesses can be complex, networks don't have to be. But when looking at the proliferation of cloud-based streaming services, BYOD and IoT, networks will need to support millions of new connected devices. Software-defined networking provides the means to simplify networking tasks by using software capabilities to automate and orchestrate key network functions, and minimise or entirely eliminate, many labour-intensive tasks.
Network economics
With cloud architecture helping to overcome economic barriers, the network is increasingly being viewed as a strategic asset; one that can transform a commercial necessity into a powerful and cost-effective resource for driving value into the heart of the organisation. By planning this transition carefully, an open, multi-vendor network strategy can transform service delivery and provide the means to engage with customers and users like never before.