In the age of mobility, omnipresent enterprise video communication is gaining prominence. We caught up with Andreas Wienold, Vice President, International, Lifesize, to discuss how the company is hoping to enhance its cloud and on-premise collaboration presence in the Middle East.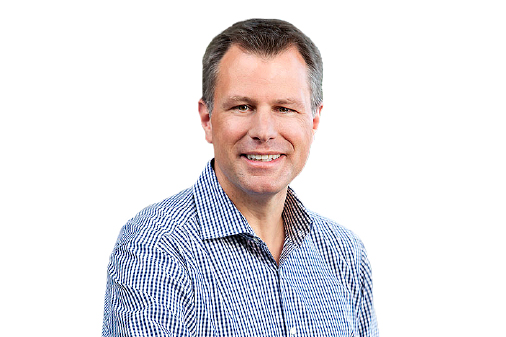 What differentiates your collaborative communications services?
When Craig Malloy, our CEO and founder – who brought Polycom into the equation – came onto the scene 10 years ago, there was no HD; you couldn't even recognise someone in a video call. We've changed that. We believe our technology is a huge step in making you feel as if you've actually met someone. People want the same experience as in Skype or FaceTime but in the business world. The industry has not offered that so far.
Tell me about your Lifesize Cloud offerings.
We started with cloud in May 2014. Nobody wants a huge upfront infrastructure investment. If you want to connect five or six offices in region, we can get you started without a huge CAPEX of around $100,000. You just connect a Lifesize Cloud device to your microphone and screen, and that's it.
How do you plan to convince regional would-be customers to opt for your cloud as opposed to your on-premise solution?
We deliver the same user experience in both. Some customers operate in closed networks, so our on-premise solution is right for them. We've virtualised all our infrastructure, so it can be sold as software or software pre-installed on hardware.
On the cloud side, it's interesting to see how many customers we get who didn't initially expect to be on the cloud. When the iPhone 6 was recently launched, people were queuing around the corner to get one for a US-based cloud service. They want the deduplication, they want the sexy device. In a business setup, it's slightly different.
We want customers to understand that we don't store their data, we only facilitate IP traffic and route it the easiest way between conversation participants. Cloud is the future, due to the scalability that we and other IP applications can provide. Whenever we sit down with customers, we have conversations about trust. Our partner IBM's SoftLayer servers are more secure than a junior IT guy who is managing security from a closet.
Egypt has seen faster uptake of cloud, but the UAE, Oman and Saudi Arabia have been slower, where our on-premise business is greater.
What importance do you place on mobility when it comes to your solutions?
We believe that every person should be connected in every room, everywhere. I'm a typical example. I live on video and my phone bill is next to nothing. I have a monthly meeting with 70 people in my team. If needs be, it can be streamed live on my iPad or recorded. We have applications for pretty much every device and OS.
What's your strategy for growth in the Middle East?
We've built up a partner network here that geographically and vertically covers the region. We want to extend the power of video to people who just haven't used it yet. There are so many organisations that have considered it – and liked it – but it was just too expensive. That's now changing. Only about five percent of global meeting rooms are video enabled, so that means that 95 percent can still adopt it, which is an opportunity for us.
In terms of public services, e-government and telehealth there's a wealth of opportunities. There's a range of other projects here in the region where Lifesize has proved very successful. IP connectivity in the region is improving and that will only help us. On the other hand, our solutions are designed to work on networks that aren't perfect; all our apps work on flakey networks.
Are there any important releases you'd like to discuss?
We've released our ICON 400 and ICON Flex, which is a USB device that supports a 'bring your own application' approach. It has a USB cable, and customers can bring any communications app that they want to use on their laptop. This allows departments to bring their own collaboration application and get high quality video and audio, for instance if the engineering team prefers to use Skype, while the marketing group is a fan of Microsoft Lync, they can each use their preferred app.