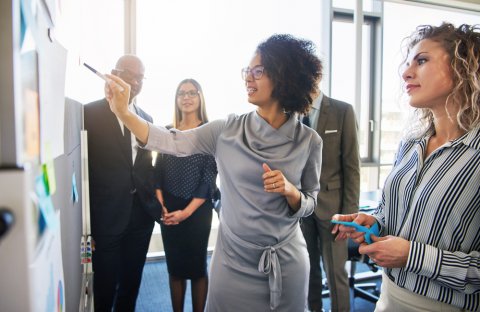 Red Hat is an organisation whose roots are embedded in the open-source community. When proactively involved in this segment, companies can help create leading software, adding their own piece of code and ultimately developing a project. Similar activities are a part of Red Hat culture and have become a way of running the business, driving development, and achieving further success. Executives and managers do not live with the belief that their decisions are always infallible, and this is important because an open organisation allows everyone to have an opinion, which is the best way to digitally transform any company.
Today's world has witnessed widespread change. Digitalisation has propelled us into the new connected world, and business leaders understand that digital transformation is essential for companies to grow and succeed. However, much of this depends on an executive's approach, a collaborative culture, and transparent processes for all members of the organisation.
Company like open source software? Yes – it works!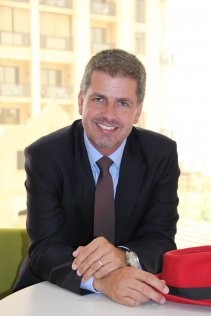 An open organisation engages internal departments and external communities so the company can react faster, accesses resources, acquire talented people, and inspire, motivate, and support employees at all levels. Rather than giving top-down instructions, people have the freedom to work on a project and make decisions. Teams are not rigidly limited. Everyone has the right to contribute and individual positions are not as important.
Therefore, people who seemingly have minimal input with any given project can significantly improve or enrich it. This is similar to how open-source software is created. Communities up to tens of thousands of people work on projects that generate a huge number of fantastic ideas and innovative solutions. The best solution, what works, and what should be abandoned, are not decided by the management, but by market expectations and customer needs – and this is what an open organisation is all about.
Innovation and interesting ideas are very important, both of which may appear in different structures of the company. It is important to remember that every member of the organisation, as well as external contributors, can get involved in a project that interests them. In an open organisation, we are not limited by resources. Even the largest global corporations are not able to analyse every idea or find the best solutions in a closed structure – even if they really want to. This is why more and more companies and industries are opening up to the outside world. A good example is the banking sector, which has traditionally been perceived as unreceptive to external involvement. Nowadays, we observe that banks are more willing to look towards open standards.
Open organisation means greater employee involvement
In traditional organisations with a hierarchical decision-making model, action tends to occur quickly. In open organisations, the process is longer because everyone can contribute their ideas. This is largely translated into employee involvement – everyone feels responsible for their ideas and are committed to ensuring that they implemented effectively and efficiently.
Many traditional organisations are faced with the problem of inadequate employee involvement and a lack of involvement is obvious.  When staff work under the direction of others, their ideas are often ignored, and they do not feel they have real impact on the projects they work on.
This is why in open organisations, employees are considered members of a community, a collective group that is heavily involved in contributing and making decisions together. It is not at all about employees doing "even more," but rather providing opportunities to explore innovative ideas, sometimes from people whose abilities had previously gone unnoticed. Credibility is also increased, among employees, customers, and partners. In an open organisation, the focus is deliberately not on democracy, but on meritocracy, where arguments are the most important value.
Allow employees to self-organise
Managers in traditional organisations tend to make every decision. Imagine a transport company that handles public transport in a large capital. Its buses are already experiencing delays when leaving the base, so managers decide to shorten times concerning drivers check-ins and vehicles being cleaned – which is unsuccessful in improving punctuality. If solving the issue involves employees and they are made aware of the implications, whether these be fines paid to the city or loss in profits, they will organise their work and schedules more effectively than a top-down order. Therefore, it is important to listen to the employees in an open organisation and give them the opportunity implement changes and identify what works best.
Making decisions through an open organisation is the future. In times of rapid change, it offers great flexibility and adaptability and allows companies to utilise external resources in a simple and effective way, ensuring goals are achieved faster and easier.