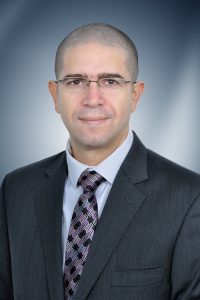 Channel partners have the opportunity to upsell tools to businesses with the growth of the 'huddle room' that is increasing as a workspace trend. Ahmed Sousa, regional manager and solutions architect, MEA and Turkey for Polycom, outlines how resellers and system integrators can package solutions for customers embracing this growing trend.
It is imperative that resellers and system integrators understand evolving business culture trends, and one of the biggest movements at the moment that is making the workplace even more flexible is the growth of the 'huddle room'.
A huddle room is a small conference area that is equipped with audio and video technology where teams of typically up to five or six can gather and collaborate. Sometimes a large conference room isn't appropriate or available for small gatherings, so these smaller workspaces provide the answer.
The emergence and growth of huddle room culture in recent years presents an opportunity for trusted IT partners to upsell collaborative tools to their customers.
In the modern workplace, the standard nine-to-five schedule no longer applies to all. While open-plan spaces might meet some of the demands of today's employees, they present challenges when it comes to meeting and collaborative areas that cannot exist without workers being wary that their meetings may be disrupted.
When staff are able to openly share information and provide insight seamlessly without disruption, they are able to work at their most productive. Polycom's own research finds that 25% of workers believe that anywhere-working locations allow them to maintain a right state of mind for work, so it's important that collaborative tools can adapt to preferred workplaces.
Collaborative tools can engage other employees who are working outside the office. These tools can make employees feel connected with their colleagues despite the distance between them. They are crucial to connect workers as they create a seamless experience that impacts productivity. Collaboration tools are vital for high quality tasks to be produced and it is essential that the equipment that is chosen to bring workers together, no matter where they may be, is equipped with high-quality sound and video to produce an ultra-connected experience for all.
The huddle room is the solution to this challenge. Sometimes a large conference room is not suitable for the job in hand and the smaller workspace provides all the benefits of a smaller but ultra-connected space.
The technology required in these compact work spaces is very different from larger conference rooms too. While larger state-of-the-art conference rooms may well benefit from wide screens, impressive video cameras and audio systems, the huddle room requires smaller scale tech.
Huddle rooms benefit from being soundproofed and equipped with strong fibre or Wi-Fi connectivity. On a solutions side, there are a number of options, from exciting 360º conferencing tools – such as Polycom's RealPresence Centro – that provides a fully immersive video conference experience, right down to smaller conference phone systems.
When deploying telephony in huddle rooms, it's worth noting that participants really benefit from high-definition voice technology and background noise reduction innovations, such as Polycom's NoiseBlock™. These meeting spaces require smaller screens, and benefit from other contemporary features, such as wireless document collaboration technology.
Bear in mind that many corporations will be using Microsoft's Skype for Business solution to conference, so be sure to provide technology that further enhances the Skype for Business experience.
With so many options, resellers and systems integrators really need to engage their customers to understand their changing working cultures. They also need to speak to their tech vendors to see what solutions they have and how they are being deployed in the workplace.
Only then can they truly package a comprehensive solution for their customers that meet their huddle room needs now and in the future. Don't wait for them to approach you, go to them and see what they need.
The emergence of the huddle room presents a vital collaborative function to the modern business, and resellers and systems integrators can really help their customers achieve their flexible workspace goals by understanding their needs and packaging an offering accordingly. Are you making the most of this opportunity?