Raviteja Dodda, CEO & Co-Founder at MoEngage highlights how businesses are increasingly turning to AI to improve efficiency, empower employees, and engage with customers.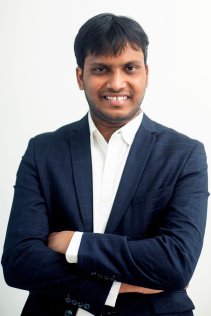 Despite a sparing and thrifty economic environment, businesses view AI as a must-have because it brings efficiency into the system, empowers employees, and engages with customers as they shift into a tech-enabled realm.
Retailers have switched to AI-powered shopping assistants and zero human billing counters that enable customers to shop with ease and convenience.  At the back end, retailers use AI-driven technologies for stock and inventory tracking, logistics, store layouts, safe payments and controlling pilferages.
Backed by progress in AI systems, the healthcare sector has new insights into viable treatments, different care systems and precise diagnostics. Hospitals also use AI for efficient claims processing, clinical documentation, revenue cycle management and medical records management.
Apart from providing better customer service, AI helps banks manage digital payments, bots, and fraud detection leading to better customer services. Emirates NBD, a leading UAE-based bank, has implemented chatbots and virtual assistants to enhance customer experience and reduce the workload of its customer service agents.
This is just a peek into how AI-based data-driven decisions can help run businesses efficiently. That's why governments across the Middle East region are backing AI-based funding and expansion despite slowing economic activities and a long funding winter. The expected annual growth in the contribution of AI per year across the region stands between 24% and 30%.
By 2030, the UAE is expected to experience the largest impact of AI in the region, contributing almost $100 billion, nearly 14% of its GDP. The total potential impact of AI for the entire MEA region is pegged at a whopping $ 320 billion by then.
Organizations too are investing huge amounts to fund AI-based R&D as they expect and forsee various advantages associated with AI.
Advantages of using AI and Robotics
Improved customer experiences:
Even with minimum human interaction, AI systems improve customer services both in physical and online stores. For example, something as basic as chatbots can answer queries, communicate about offers and discounts, enhance product search, suggest alternatives, collect feedback and analyze customer purchase history.  At the Dubai Mall, the AI system, with the help of data analytics, can identify the gender of the shopper and their buying behavior, based on which it displays products that could appeal to the shopper. This is an immersive new experience emerging from augmented reality, AI and big data analytics. Retailers in the UAE have succeeded in using face verification platforms for payments instead of a phone or card.
Increased efficiency:
Enterprises backed by AI systems experience efficiency and productivity gains as top benefits because they can handle tasks at super speed and scale. This frees up human hours to focus on higher-value tasks that technology cannot handle. For instance, physical stores can enhance their engagement with customers if they install people-counting sensors that gives crucial data to calculate point-of-sale conversion rates and the time customers spend on certain aisles.
Enhanced data analytics
AI helps in giving an integrated omnichannel experience, that is best illustrated by leading phygital store, 6thStreet.com.
This store, in a trailblazing retailing trend, offers customers the benefits of both online and in-store shopping. Customers at the store can use tablets to browse, pick and add items, akin to shopping on the app. Interactive screens allow customers to exchange sizes, request assistance and select purchases. Customers can touch and feel products, and enjoy the social aspect of shopping, without facing the challenges of online shopping like long shipping times or limited inventories.
AI-based challenges
Any new technology comes with its share of concerns and there are debate points around AI-based talent shortage, preconceived notions, government regulation and security issues around managing the data. Some issues that industry needs to address promptly are:
Getting Talent Ready for AI
Financial gains become intangible if organizations implementing AI need to possess required talent and infrastructure making it imperative for organizations to invest into training talent for AI-based systems.
Data Quality
Although there is a surge of data, organizations need more technology to integrate it across different systems making it less accurate and less actionable. Organizations must address challenges in data quality, volume and accuracy when adopting a new AI or automated system
Integrating with existing stack
For proper implementation of AI into their existing systems, businesses have to choose solutions and providers that enable a smooth transition.
A Customer Engagement Platform is Your Answer
The good news is that all these challenges can be addressed easily with an insights-led customer engagement platform. A CEP helps marketers derive insights and design communication based on the best time and channel to send messages, customer affinities, locales, and preferences.
Advanced CEPs offer cutting edge solutions for brands to scale quickly in terms of c omnichannel experiences rather than multichannel ones.
A contemporary CEP with its partner ecosystem can easily fit into any martech stack and be completely compatible. Moreover, the user-friendly UI/UX of a CEP allows marketers to easily use the platform and build different campaigns for engagement.