Khaled Al Huraimel, Group CEO, Bee'ah, shares nine important factors to consider in developing a roadmap for digital transformation and agility as businesses adapt to new working environments.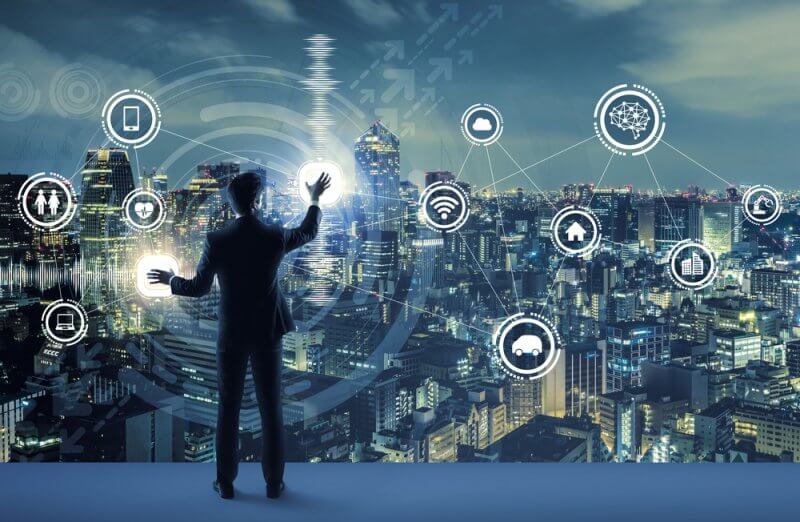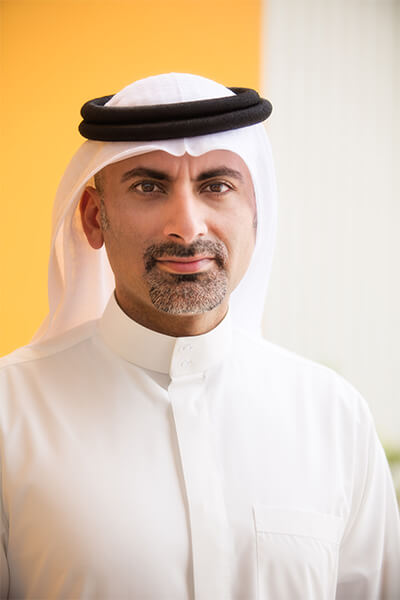 Digital transformation for businesses is unavoidable, given the hyperconnected and competitive environment we find ourselves in. Businesses must take advantage of the new and emerging opportunities driven by technology, such as Artificial Intelligence, the Internet of Things, big data and 5G, among others.
Digital transformation involves many different aspects, whether it be reinventing business models, creating new revenue streams and profit opportunities, differentiating the customer experience and engagement, or building a new ecosystem of partners.
Looking inwards, companies could be reviewing the adoption of flexible work arrangements, enabling remote and more collaborative working models, or enhancing internal business processes and systems to become more resilient and efficient. Each company is at a different stage of maturity in its digital transformation journey and must assess where they stand.
The COVID-19 health crisis has further amplified companies' needs to embrace digitisation, with many having to run operations remotely at a short notice. Government regulations implemented to control the spread of COVID-19 have forced leaders to rethink their business models, revisit their digital-readiness and managing a remote workforce, while improving their technology and process infrastructure to respond quickly to unforeseen circumstances.
Digital agility has now surpassed all other imperatives to become the top priority for CEOs. Companies like Bee'ah have been able to respond quickly to this crisis and have extended new services to society, because digital transformation has been a core part of our long-term growth strategy for a number of years now.
In 2017, we launched Bee'ah's digital solutions venture, EVOTEQ, which champions technological innovations and digital transformation in the region. The solutions and innovations developed by EVOTEQ for Bee'ah can also be applied to other companies, who are seeking to move away from traditional operations.
In the roadmap to digital transformation and agility for businesses in any environment, here are nine important factors to consider:
Connectivity and collaboration – People across the entire enterprise landscape, especially those involved with knowledge sharing and office work must be able to operate remotely and seamlessly. They must have access to the best-in-class connectivity systems and collaborative tools with cybersecurity protection at their core.
Employee health and wellness – Even if employees are teleworking in a home environment, it is in the company's best interest to ensure employees are safe, healthy and motivated. Organisations need to consider how to best engage with employees, conduct motivation workshops or initiatives, and offer counselling for those dealing with lockdown stress. Once people are back at the workplace, there should be pre-installed processes to ensure the work environment has precautionary safety measures, such as thermal scanners for contactless temperature checks, routine disinfection services and more.
Business process digitisation – All business processes must be digitised and streamlined, and employees must be able to access business platforms and services from any location. Having even one component of a business process requiring manual intervention, such as physical form filling or physical signatures, will impact the entire processing chain.
Application and data access – Once all business processes have been digitised, respective employees who are involved with them must have the appropriate access and secured rights to the system.
Managing knowledge-based work – Much of organisational knowledge is shared with selective people, kept in desk drawers or classified as tribal knowledge – unwritten information, not commonly known or shared across the company. Digitally capable companies must have their institutional knowledge digitally stored, indexed, secured, and accessible, with the right authorisation.
Customer experience and engagement – Customers today demand a seamless digital experience, even if they are not physically able to meet with people from a specific company. This includes being able to assign work, get status updates, provide feedback and receiving outputs which indicate the completion of a request.
Supplier and partner engagement – Suppliers and partners are the backbone of any business. Similar to customers, they must be able to conduct interactions and transactions digitally, without hindrances.
Managing touch services – In many enterprises, such as the operations of Bee'ah, various aspects of the business requires people to be physically present at work, whether it is managing factory operations or being out in the communities to execute tasks. Digital readiness must allow for remote assignment and monitoring of such activities.
Business continuity plan – Every organisation needs a business continuity plan which ensures it can transition into a completely digital and remote mode at a moment's notice. These plans need to be actively rehearsed and updated to meet the company's needs, and all stakeholders involved need to have clear communication of their roles and responsibilities.
The crisis we all find ourselves in presents an opportunity to re-evaluate how we work, how businesses run and how we can be more prepared moving forward. It is also an opportunity for companies to show leadership by reinventing their businesses and taking full advantage of the digital technologies available to them. All that it requires is a thoughtful and structured approach towards a customised digital transformation strategy which works best for each business.