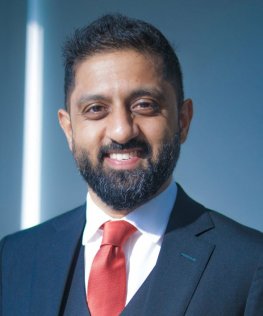 Regional cybersecurity-focused valued-added distributor, CyberKnight has announced a new partnership with Clearswift, a HelpSystems Company, to further help organisations secure critical information.
Exponential growth of data volume is dramatically increasing opportunities for theft, data leaks and accidental disclosure of sensitive information.
According to a Gartner report, 90 percent of organisations will implement at least one form of integrated data loss prevention (DLP) by 2021, an increase from 50 percent from current figures. In addition, recent Gartner research also highlighted that organisations continue to struggle with DLP deployments and complexities.
As part of the new partnership, CyberKnight will deliver Clearswift's Adaptive Data Loss Prevention Platform (A-DLP), which is designed to automatically apply optimal security treatment based on data content, context and required regulation policy. This includes real-time redaction, encryption, blocking or deleting. Adaptive DLP offers a unique ability to only remove sensitive information and malicious content passing in and out of the network without the need for human intervention, delays, and quarantines while eliminating false positives.
"Confidential data, whether corporate or customer-related, can be leaked from almost any computing device today, including physical and virtual servers, databases, end user equipment, flash storage devices, and mobile devices. Through the partnership with Clearswift we make critical information protection practical for regional customers that are faced with limited IT resources, and encounter more complex cyber threats and compliance regulations," said Avinash Advani, founder and CEO, CyberKnight Technologies.
Ciaran Rafferty, managing director, Clearswift, said, "In today's world, organisations are facing immense pressure to secure a broader attack surface. With our simple platform we help organisations reduce costs associated with managing false positives, distributed reviews and releases to direct supervisors, and the need to purchase multiple security tools (i.e., anti-malware, legal redaction and sanitisation, PCI compliance, etc.)."