Keep what matters safe with a robust security setup that delivers a 360-degree view of what is happening in and around your home, even when you are nowhere close to it, says Mohammad Meraj Hoda, Vice President of Business Development – Middle East & Africa at Ring.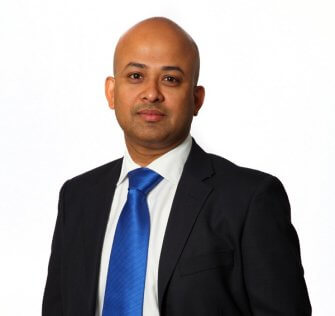 As the summer break goes on and COVID restrictions are lifted around the world, people are increasingly making plans for vacation and a trip away from home. However, planning for vacations often comes with the worry of leaving your property unattended for a while. By opting for a smart security system, especially one that can be monitored remotely and with the click of a button, you can ease your mind and enjoy your time away, stress-free.
We strongly believe that your home is the one place where you should feel the safest, and to do that, it is important to stay aware of what is happening around your home. Smart security that is accessible no matter where you are, has emerged as a preferred choice for many households.
The Need for Smart Security
 Security providers have developed products that can be linked to each other and controlled collectively from a smartphone app. Homeowners can start simple, with a video doorbell or indoor camera, and add more devices to their security systems over time.
Security cameras, be those indoor or outdoor, are foundational to home security. Some of the better security cameras include sensitive microphones and motion sensors. They also connect to your home wifi and can be accessed from anywhere in the world, using a phone or a tablet. This means that whenever the camera detects motion, it will trigger a notification on your phone. You can immediately start a live stream of what is happening around your house. The cameras are equipped with high-quality lenses, ensuring a clear video that allows you to see, and hear, exactly what is going on.
These cameras also include a speaker, so that you can have a two-way communication, from camera to phone. Worried about a delayed delivery that clashes with your time out of the house? Ensure your package has safely arrived by installing a video doorbell. Imagine getting notified when the package arrives at your doorstep – issue instructions to the package delivery person while you are relaxing miles away on a beach. Or maybe you've asked a friend to pick up the package and keep it until you're back – they can check in from the video doorbell when they collect it. Did your neighbor volunteer to water your garden and feed your pets when you're away? Say hi when they come over! All you need to be in control of the situation is an app on your phone.
If you feel that the activity is unusual, this setup gives you the opportunity, and time, to call for help – incredibly useful for when you are nowhere close to home. Some cameras also have security sirens incorporated in them that can alert those on the property and around the neighborhood.
A 360-degree View
Imagine a collection of cameras, placed strategically around the house, both outside and inside. This can deliver a complete view of your property. And since the cameras are equipped with night vision, you can be sure to have a clear view day or night.
An Alarm You Won't Want to Switch Off
 A smart alarm system is another layer of security you can set up in your house while on vacation, or even when you are at home. Some alarms can also be synced to other monitoring devices on the smartphone app, such as video doorbells, or indoor and outdoor security cameras.
Get real-time notifications to your device when the alarm's sensors are triggered – if someone enters a room, opens a window, and sets off the siren. These alarms come with motion detectors that can be mounted on flat walls or in corners, leaving no space unattended. Smart motion detection means that intruders will be detected, but pets or animals around the house will be ignored. If your alarm system detects an issue and you receive an alert, you can easily see what's happening through your security cameras, or on the app. Check your app to verify whether it's simply a package delivery, a neighbor passing by, or something more serious.
Smart alarms are completely customizable to suit your needs, and all from the app, a hassle-free experience once your device is up and connected to wifi. Easily change your alarm modes and monitor them from one simple dashboard. On your way to the airport but forgot to set your alarm? Not a problem at all. All you need is your smartphone in hand to arm or disarm your alarm from the app, no matter where you are. Battery backups keep your home safe and secure, even if the power goes out, or you can opt for a cellular backup that will keep monitoring your home in the event of your Internet connection fluctuating and the system going offline.
Stay Safe with Solar
For those wondering how you might power this set up when you're away, some outdoor security cameras come with alternative energy sources, such as solar chargers. With direct sunlight, these chargers can power your cameras around the clock. Easily installed and weather-resistant, all it requires is a few hours of direct sunlight every day to keep your camera charged. Both you and your devices can enjoy some time in the sun!
In short, with smart security systems, it's easier to have a peaceful vacation without the constant worry of what is happening back home.