CNME Editor Mark Forker secured an exclusive interview with Vanness You, VP, Huawei Middle East Carrier Business Group to find out how the Chinese ICT leader is helping business 'seize' on the opportunities presented by cloud transformation.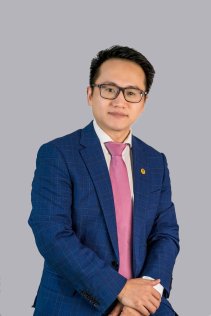 Operators have previously struggled to shift their applications to the cloud due to the complexity of communication networks. How can telcos overcome these challenges and unleash the power of the cloud?
Cloud is becoming a crucial part of industrial digital transformation and is now considered a key economic enabler because of its ability to reshape individual industries, economic structure and market landscape.
Many providers have entered a critical stage in their cloud transformation journeys, resulting in numerous new opportunities and challenges.
Data shows that 15% of operators will likely develop and fully implement a comprehensive cloud strategy by 2023, resulting in a telecommunications cloud market worth hundreds of billions of dollars.
To support this expansion and take advantage of the new opportunities these technologies are creating, operators require building a more efficient and agile ICT infrastructure as a priority.
Huawei is excited to support operators cloud transformations by helping increase network value, accelerate service innovation, and optimize telecom operations to unleash the benefits of connectivity.
We believe operators cloud transformation plans should be based on communication technology (CT) and that they should leverage the telecom industries unique strengths and cloud transformation to magnify the value of their networks and services.
In this case, which areas should operators focus on to seize the cloud opportunity?
With advances in 5G, cloud computing, big data, and edge computing, cloud transformation has become the future of telecom operators.
According to Gartner, operators around the world will increase their IT infrastructure investment in cloud transformation at a compound annual growth rate (CAGR) of 27% in the next five years.
Today, operators are urged to leveraging the unique strengths of the telecom industry and cloud transformation to magnify the value of their networks and services.
First, in terms of network value, operators need to expand network boundaries with the cloud and improve network value in the B2B market to ensure these advancements benefit more customers.
Second, in terms of digital innovation, operators need to build cloud platforms for digital service innovation that they can use to launch new services quicker.
Collaborative cloud platforms that bridge telecom and digital services will further accelerate innovation and improve customer acquisition capabilities.
Third, in terms of telecom operations, operators need to use pre-integrated cloud solutions specifically designed for the telecom industry to support the sustainable growth of their primary business.
Telecom cloud transformation requires cloud platforms that have a distributed architecture able to meet the data security and management requirements of adaptive telecom service architectures.
A reasonable timeline of cloud transformation is also necessary to ensure services are robustly migrated to the cloud.
To succeed in cloud transformation and deliver quality services to customers, it is essential that operators establish strategic partnerships with technology providers with deep knowledge of the telecom industry and know-how to leverage the strength of telecom industry.
By 2021, Huawei had collaborated globally with more than 120 operators on cloud services.
Huawei has committed to further investing in ICT and leveraging its localized service capabilities worldwide to accelerate operators' cloud transformation and unleash the benefits of connectivity.
The key to operator cloud transformation lies in smarter use of the cloud for networks, services, and operations.
Huawei Cloud is committed to work with global operators to transform and open-up new growth space.
Regional operators now operate in countries where environmental protection has taken center stage. How can operators contribute to national decarbonization goals while still ensuring business success?
Every major advancement in history has been accompanied by a significant improvement in the energy efficiency of information transmission.
The increase in carbon emissions generated by exploding data traffic is today a global problem that must be tackled in the next decade.
Increasing energy efficiency will be the way forward.
According to third-party research, data traffic generated by digital services is expected to grow 13-fold over 2020 by 2030.
This means that, unless energy efficiency improvements are made, the ICT industry's energy consumption and carbon emissions will see a 2.3-fold increase.
According to ITU, the ICT industry must reduce carbon emissions by at least 45% by 2030 to meet the United Nations Framework Convention on Climate Change (UNFCCC) Paris Agreement's goal.
Sustainable ICT infrastructure helps operators systematically build green network to simultaneously address traffic growth and support carbon emission reduction.
Improvements to energy efficiency will benefit operators in three ways.
First, user migration, site upgrades, and network power reduction will bring them OPEX savings. Second, improved energy efficiency will support migrating 2G and 3G users to 4G and 5G services.
Third, operators' efforts to reduce carbon footprint will positively impact the environment, helping them better fulfill their social responsibilities.
To help operators achieve these goals, Huawei has proposed a three-layer solution: green sites, green networks, and green operations.
First, the company has developed solutions to improve site energy efficiency by adopting a highly integrated design, using new materials, and moving main equipment and power supply units outdoors.
Second, Huawei's simplified network architecture makes forwarding faster and supports constructing simplified, all-optical and intelligent networks.
Finally, at the operations level, Huawei offers a solution that generates and distributes optimization policies while making energy efficiency more visualized and manageable.
So far, these green development solutions have been deployed for operators in more than 100 countries.
In Germany, for example, Huawei's PowerStar solution has helped realize minute-level energy efficiency self-optimization, improving energy efficiency considerably.
In Spain, Huawei's optical cross-connect (OXC) solution has been deployed on a customer's backbone network, increasing energy efficiency by 81% and reducing costs by 29%.
In Turkey, Huawei has deployed its green site solution for a customer, where equipment rooms are replaced with cabinets, eliminating the need for equipment rooms and air conditioners.
The solution is expected to save 19,000 kWh of electricity per site annually.
Can you elaborate on Huawei's value proposition for operators in their cloud transformation journeys?
Huawei has distilled its over three decades of telecom experience and cloud expertise into the following key factors for operator cloud transformation: first, the selection of a transformation strategy by factoring in an operators' own advantages; second, the planning of a transformation path considering data security, system stability, and service agility; and third, the selection of a trusted, experienced, and competent partner for win-win collaboration.
Huawei builds these three factors into its operators' cloud solutions.
First, Network + Cloud expands the scope of network monetization. Huawei's network insights and cloud-network collaboration solutions enable operators to expand their service and market boundaries for maximum network value.
For enterprise customers in China, Huawei Cloud provides a Cloud + Network + Security deployment solution to expand the coverage of traditional solutions with integrated ICT for a multiplier boost in value.
Second, Service + Cloud accelerates service innovation.
HUAWEI CLOUD leverages Huawei's experience in the telecom industry and its advanced cloud platform capabilities to make operator development agile and bring innovation faster to market.
In Africa, a customer deployed the mobile wallet platform on Huawei Cloud, this had shortened service rollout from months to weeks.
The Huawei Cloud further shortened this ecosystem rollout from months to just one week.
Third, Operation + Cloud promotes operations efficiency. HUAWEI CLOUD's pre-optimized cloud solution powers basic telecom services, expands the user scale, and catalyzes the continuous growth of main services.
An Asian operator counted that only 10% of its 5G subscribers used 5G service packages and 5G network coverage.
Huawei leverages the distributed data lake solution for collaborative analysis of business support system (BSS) data, improving operations efficiency and boosting the marketing conversion for 5G provisioning by 180%.