How many times have you heard about failed wireless network implementations? How many times have you experienced a "bad Wi-Fi" experience yourself?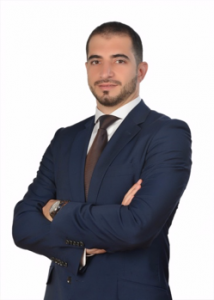 Be it at home, school, university, airport, mall, outdoors, or any other public space, Wi-Fi is now a de-facto infrastructure requirement that supports the mobility of hundreds of thousands of users and connectivity of millions of devices daily. Various reports show that smart phones alone are expected to grow to around 5-6 billion devices by 2020, and the combined number of devices, including all connected IoT devices to be triple that number.
There is no room for bad Wi-Fi connectivity anymore, and one of the best ways to ensure that, regardless of the Wi-Fi vendor choice, is to make sure that the people involved with the Wireless Local Area Network (WLAN) solutions know what they are doing. Let's delve into the value of certified wireless experts as stakeholders in these solutions. The vendor-neutral programme managed by the Certified Wireless Network Professionals, a collection of top experts from multiple network vendors, trainers and standard-setters, and their pinnacle Certified Wireless Network Expert (CWNE) certification is the best program/certification to aim and look for in the world of wireless.
What is the CWNE about?
CWNE, like a few of the most sought expert-level certifications, is the best reference for hiring companies and implementers of WLANs. CWNEs are WLAN experts that you can probably refer to on any and the most recent topics about Wi-Fi.
As the certifying body and owners of the certification program, the CWNP, mention it: "The CWNE proves that an expert has the most advanced skills available in today's enterprise Wi-Fi market. The certification assures that you have mastered all relevant skills to administer, install, configure, troubleshoot, and design wireless network systems. In addition, CWNEs demonstrate deep understanding of protocol analysis, intrusion detection and prevention, performance and QoS analysis, spectrum analysis and management and advanced design. CWNEs have often spent years training and working in the wireless industry have made a significant accomplishments and contributions to the field. The intent of CWNE designation is to certify their advanced level of expertise."
The road to the CWNE is not easy. It crosses learning and testing across fundamental Wi-Fi knowledge and proceed into more advanced "professional level" material dealing separately with wireless design, analysis, and security. This could not be easily digested and understood without practical hands-on experience in those topics.
Why go down the CWNE road?
The CWNE is proof that you know what you're doing and proves to customers that you have the specialization no matter which vendor equipment or solution are being used. Once you're in and once you get to the CWNE, you really are keeping up with all Wi-Fi developments throughout the professional community to stay on top of things and maintain your edge and specialization. Don't forget the fact that it's still a rare title, in the order of a few hundreds, which generated a lot of demand the same way the CCIE did when it first came out.
Here are other valid reasons to getting certified:
Wireless LANs are no longer a networking accessory or gimmick. Individuals, companies big and small and even cities and countries on a national level have believed in an all wireless environment and digital workplace. The backbone of building smart Cities is wireless connectivity.
Who runs such projects, specifically on the enterprise and metropolitan levels? Who plans, designs, implements, maintains and troubleshoots such wireless networks?
The need for wireless engineers
Any person involved in a project must have a hint about what they're doing. Following the same line of thought, any person involved in WLAN project must understand some aspect of Wireless LANs and Wi-Fi. This could cover any area, be it a specific vendor equipment, installation, design, operation and others. So where did today's wireless engineer come from? The same way wireless LANs were added onto most infrastructure solutions, most engineers came from ICT background jobs, extending their knowledge and experience from other infrastructure technologies such as switching, routing, IP telephony, RF, software and in rare cases, jobs that are totally unrelated.
You can find wireless engineers working for any of a WLAN's major stakeholders: customers, vendors, distributors and resellers. But apart from experience and having had multiple WLAN deployment references, what evidence is there to show that a wireless engineer does actually know what they're doing? Are years of experience alone, whether directly or indirectly related to Wi-Fi, enough?
The need for certifications
It's an absolute that there is no replacement for experience, specially in today's competitive market. WLAN professionals can only become experts through hands-on experience and involvement in WLAN projects. But getting certified is also a must.
What do certifications prove? They prove you learned the material required to pass the exams. More importantly, they support that anyone working with Wi-Fi has proven they have the knowledge to work with it.
Studying for certifications enriches the knowledge to enable quality experience development. Mind you, we are taking about studying for and passing the exams of authentic programs without cheating here. Achieving a certificate, wireless or otherwise, in a non-confirmative way, would eventually have its shortcomings and expose its owner in the workplace.
Many engineers do have the wireless LANs and Wi-Fi expertise. But wouldn't employers prefer having people with both experience AND certifications? This comes as evidence and has its value when customers are more comfortable to work with system integrators or Wi-Fi implementers that are Wi-Fi certified. Vendors would be more at ease knowing that a VAR or VAD can design and handle a WLAN implementation with less risk and escalations.
Where can you start?
Start at the beginning by broadening your knowledge about everything Wi-Fi by attending a training, reading a book/study guide or even checking out online blogs and casts discussing the Certified Wireless Network Administrator (CWNA) and see how things go from there. You could be on your own road to become a specialist in what you're doing, and that's exactly what you need in today's market.