Prasad Ramakrishnan, SVP of IT and CIO at Freshworks has penned an exclusive thought leadership article for tahawultech.com, which explains the issue of 'bloatware' and why it is destroying both employee experiences and talent retention.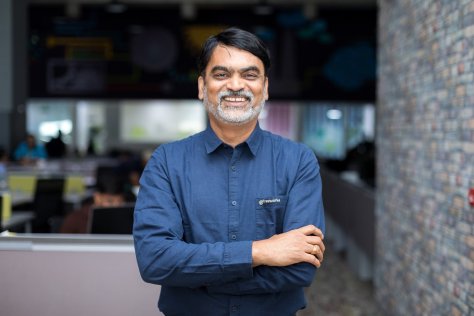 Across the region, governments, business communities, consumers, and employees are trying to put the past two years behind them and move on. The dark days of COVID cast a long shadow, but with a little grit, we can at least rebuild our economies, right?  
The problem is that our technology suites often stand in the way of the agility we need to flourish. So-called "bloatware" – non-critical software that is an outsized drain on compute resources and productivity – is plaguing the region's CIOs as they try to build digital businesses.
Problems extend to end-users, whose mental health is impacted. And consequently, the issue reaches the boardroom, where executives must contend with morale slippage and resignations.  
In a recent study ("State of Workplace Technology: Bloatware"), Freshworks uncovered a range of frustrations among employees in the Middle East and Africa, including IT professionals, regarding software that stands in the way of employee empowerment and operational progress.
MEA employees devote an average of almost eight hours (a full workday) each week to overcoming the bloatware problem. These frustrations are prolific and quantifiable. More than half of those surveyed (51%) said their productivity was affected, almost a third (31%) said the same of their motivation, and one in five (23%) were contemplating leaving their position. Amid the heightened competition associated with economic comebacks, and in light of prevailing regional talent gaps, these figures are a wake-up call to technology and business stakeholders. 
Consumers are also employees  
It is because of findings like these that we now discuss the employee experience openly and urgently. As consumers, digital natives are now routinely treated to delightful app and platform experiences. If this is attainable from the brands that serve them, why shouldn't they expect it from the brands they serve? Employers must face these expectations head on if they hope to survive and thrive in the reality that only a year ago, we might have called the "new" normal. How times have changed. 
So, let's meet the challenges. And let's start with latency. The speed of things, to a consumer, is a differentiating factor. They will switch to a competitor with a swipe and click rather than tolerate an unresponsive experience. Why should we believe these consumers' attitudes will change when they put on their employee hats? 
According to our findings, 84% of MEA IT professionals are frustrated with elements of their employer's technology stack, with 36% saying bloatware slows them down and a third (33%) citing inflexibility of the overall stack.
But three quarters of them do not make their organization aware of the problem, either because they do not want to rock the boat, or because they believe that complaints will lead nowhere. So, employees are unlikely to give scorecards, which means enterprises must get it right on their own. Capacity planning must take place in a continuous cycle of implementation and review, and due attention must be paid to uptime and latency clauses in service-level agreements with all SaaS and cloud providers.  
Stimulus, response 
Questions of latency lead neatly to the speed of human response. IT must be perpetually switched on and ready. Response times and outcomes on every ticket must be recorded, along with the complexity of the workflow (such as how many referrals occurred before the response). Enterprises must work in concert, as a single organism. Nowadays we often talk of silos and the need for their elimination. IT helpdesks benefit from this, as does the experience of non-tech employees. In short, every workflow should be designed so that human participants are not required to enter the same information repeatedly.  
Robotic process automation (RPA) or middleware can help here. Employees that are freed from the humdrum manual drag of data-entry will be happier and will innovate more effectively and more often. Too much data entry is a precursor to burnout, which concerns many regional employees. Some 87% of MEA IT specialists describe themselves this way and they cite bloated software as part of the problem, with a quarter suggesting that its replacement would be an important step forward. 
Almost half (47%) of polled IT workers are willing to give up vacation days for better software – a strong indicator of the level of frustration with bloatware. When we take this staggering admission beside the fact that one in four are considering resignation to resolve their daily wrangling with bloatware, we can only conclude that investment in the wrong technology presents an existential threat to the business. The way forward is to forget heavy investment in frontier tools that are complex and difficult to use. Instead concentrate on the elimination of ongoing headaches that prevent employees from feeling empowered in their roles. Less may be more. 
Talent is everything 
In the cloud era, it should be easy to assess a platform, service, or tool, and adopt or discard it at will. The agility of the cloud should prevent businesses being encumbered with SaaS that does not solve the problem it was intended to solve. Technology adopters should continuously review the features being used in any procured product and actively solicit feedback on any functionality that is absent. Regional IT professionals have access to an average of 7.5 separate applications but only use half of them. The rest should be treated as waste to be dumped.  
Enterprises achieve nothing without their talent. Empowered, committed employees are a precious commodity and it is encouraging to see regional employers come to this realization. But now we can see the extent to which attraction and retention relies upon superlative digital experiences. In the numbers, we see employees behaving as consumers do – demanding and expecting. And in many ways, they see their labor market as any other market and their employer as any other brand. So, employers must respond. It's that simple.