Emad Fahmy, Systems Engineering Manager, Middle East, NETSCOUT, explains why service assurance and security is essential for retailers seeking to grow and scale operations.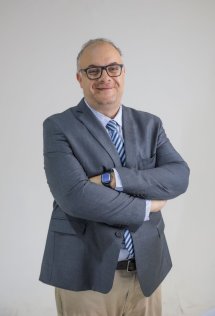 The last few years have seen very different trends in the retail industry. In 2020 with the onset of the COVID-19 pandemic, online sales skyrocketed. New logistical challenges emerged as retailers saw rapid spikes in online orders. Network traffic increased as people worked and shopped from home, constantly connected. To remain competitive and thrive during this time, retailers adapted by speeding up their digital transformation efforts to ensure smoother network traffic and shipping.
Now, retailers are preparing for new trends and technologies this year, to give them a further competitive advantage. The e-commerce market in the UAE is expanding, with revenue projected to reach $13.78bn in 2023, with an ongoing annual growth rate of 9.53%. This growth is driven by the increasing use of technology and internet penetration in the region, making it easier for consumers to shop online.
The rise of IoT
The global Internet of Things (IoT) retail market has rapidly expanded in recent years and shows no signs of slowing down. According to market estimations, the market size reached $41.15 billion in 2021 and is forecasted to reach $124.18 billion by 2027. Various factors have contributed to this expansion, including automation and the reduction of labor costs, as well as digital transformation and innovation. However, with new technologies come new concerns, including frequently unforeseen network and application performance issues for enterprises.
Innovation has radically altered the retail customer experience, with e-commerce and brick-and-mortar stores redefining the way the world shops. By supporting customers, interactive digital terminals, virtual and augmented reality tools, and robotic sales assistants have increased both business efficiency and customer satisfaction.
Furthermore, retailers have implemented IoT technologies to optimize existing processes. Radio-frequency identification (RFID) tracking is utilized to streamline warehouse inventory processes, enabling efficient asset management. Once consumers venture to stores, cameras and sensors are employed for footfall tracking purposes, and Wi-Fi connections can detect repeat customers and target them with digital advertisements beyond their trip to the store. While these modifications have improved the retail experience for customers, they may also have increased network traffic and masked visibility for IT teams, complicating operations and performance management.
As our reliance on technology grows, the consequences of network and application outages become more severe. Therefore, it is crucial for retailers to seek visibility solutions that can provide deep packet inspection and real-time analysis to determine the true root cause of slowdowns and minimize any negative impacts it may have.
The importance of visibility solutions
In addition to providing end-to-end visibility and ensuring the peak performance of networks and applications in the digital era, visibility solutions can also add numerous benefits for retailers. These benefits include:
Point-of-sale efficiency: Visibility solutions can help retailers ensure a smooth checkout process and reliable online and in-store credit card authorization at registers.
Seamless mobile application experience: These solutions can also help retailers mitigate crashes and glitches and benefit from efficient processing speeds, both in-store and remotely, when using the retailer's app.
Improved inventory management: Retailers are above to significantly reduce lag time when reporting inventory status and leveraging barcode technology in distribution centers and warehouses, regardless of where the application is hosted.
Quality customer service calls: Retailers can also avoid dropped and/or choppy call communication between customers and contact centers regardless of where the employee is located.
In a highly competitive market such as the UAE and Saudi Arabia, these insights are invaluable for retailers seeking to grow and scale operations. It goes without saying that service assurance and security are not only critical for retailers today, but as the digital economy continues to grow larger and more complex, attaining visibility throughout the entire IT environment will be imperative to business success.