Gaurav Mohan, VP, SAARC & Middle East, NETSCOUT explains how depending solely on endpoint detection is not enough to protect against rising cyber threats and why organisations must embrace NDR to offer comprehensive protection for their network.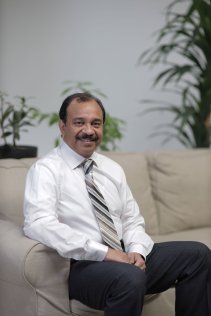 Cyber threats have become incredibly pervasive, almost as ubiquitous as the air we breathe. No business can claim absolute immunity from the risk of an attack. However, security organizations often face difficulties in combating the increasingly sophisticated threat landscape of today, particularly due to the complex and ever-changing nature of network environments. The use of inefficient and disconnected security tools creates blind spots that can be exploited by cyber attackers.
According to a recent ESG white paper, 22 percent of security professionals struggle with network blind spots caused by the inability to deploy security agents. This problem is further exacerbated by the rapid adoption of cloud technology and the shift towards remote work, which has essentially dissolved the traditional network perimeter. Additionally, the multitude of bring-your-own-device (BYOD) and Internet of Things (IoT) devices connecting to corporate resources adds to the complexity, making it even more challenging to achieve end-to-end network visibility.
Consequently, security professionals find themselves constantly firefighting rather than proactively addressing the issue. The ESG white paper revealed that 31 percent of security experts spend the majority of their time dealing with high-priority and emergency threats instead of focusing on strategic improvements or process enhancements. This puts security teams in an endless cycle of inefficiency. This is why the detection and response to network threats (NDR) are of utmost importance.
Depending Solely on Endpoint Detection Is Not Enough
Endpoint detection and response (EDR) solutions are commonly used in cybersecurity to identify cyberattacks on individual devices. However, when could technology, bring-your-own-device (BYOD), and Internet of Things (IoT) devices come into play, EDR solutions fall short. In many cases, it is not feasible to deploy security agents on these network-related areas. Moreover, attackers have become adept at disabling these agents early in an attack or concealing their malicious activities in registry or disk, making it extremely challenging for security professionals to detect such activities.
NDR Provides Comprehensive Network Visibility
NDR is a security solution that aims to safeguard the distinct demands of on-premises, public, private cloud, and hybrid environments with optimal efficiency. By integrating NDR with other tools like log analysis through security information and event management (SIEM) and endpoint detection and response (EDR), organizations can address blind spots in the network effectively.
The estimated size of the global Network Detection and Response (NDR) market is expected to expand to USD 5370.4 million by 2028, showing substantial growth from USD 2164 million in 2021.
Network-based solutions like NDR offer a complementary and more efficient approach. NDR utilizes an agent-less architecture, enabling a comprehensive overview of the entire environment. This not only simplifies deployment challenges but also renders it impossible for attackers to evade or disable the NDR system.
Of course, not all NDR solutions are created equal. Because these security tools collect and store network traffic data, they can present manageability challenges. Some NetFlow or IPFIX-based NDR solutions capture basic information, such as source and destination IP address, port, and protocol flows, which don't provide security analysts with deep enough data to reveal sophisticated attacks. Other solutions rely on unsophisticated full-packet capture, which has its own challenges, such as difficulty deploying at scale and the high cost of data storage requirements.
Fortunately, a third approach that combines baseline, transactional data with the granular data of the packets themselves offers analysts a more accurate picture. Advanced NDR, when delivered via a single, comprehensive platform, consolidates large volumes of metadata, allowing security pros to rapidly triage alerts and delve into deeper packet-based investigations as required. This approach provides organizations with a comprehensive view across the entire digital infrastructure, including hybrid and multi-public cloud. Although advanced NDR alone is not necessarily the answer, when combined with security information and event management (SIEM) and EDR, NDR can fill the gaps in highly contextual network visibility.
Including network detection and response (NDR) in the security arsenal is essential, as it enhances the organization's overall security stance and minimizes risk. NDR solutions play a vital role in augmenting security capabilities by offering network context and automating responses to threats. This facilitates improved collaboration between security and network operations teams, resulting in enhanced detection and mitigation capabilities. Furthermore, NDR solutions alleviate the strain on security resources, enabling personnel to concentrate on other critical responsibilities.