Sascha Giese, Head Geek, SolarWinds discusses their participation at GITEX 2021, trends both positive and negative to look out for in 2022 and the value of face-to-face networking in the modern era.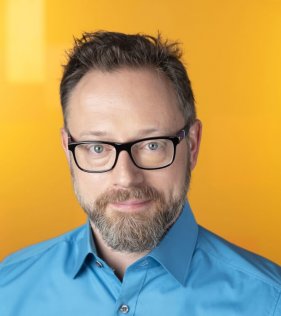 Can you outline to our readers what products, solutions, or partnership agreements you're announcing at GITEX Global 2021?
SolarWinds will exhibit at Booth H8-A30, alongside our value-added distribution Partners Spire Solutions and Clever Solutions, and showcase our broad portfolio of ITOM solutions designed to monitor and manage IT and deliver full visibility and control across multi-premises and multi-cloud architectures.
We'll demonstrate the depth and breadth of support the SolarWinds ITOM portfolio offers, including the recently announced SolarWinds® DBA xPress free tool for DataOps and newly released SolarWinds Database Insights for SQL Server®.
How important is it for your company to participate at GITEX Global 2021, in terms of getting to network face-to-face with your customers and partners?
We believe our customers and Partners have shown a tremendous amount of dedication to SolarWinds, and we look forward to meeting in-person to thank our them personally for their resilience during the past 18 months.
Event such as GITEX create valuable opportunities for the IT community to meet in-person, share ideas, build connections, and network. We look forward to seeing everyone in person again!
In your opinion, what are the key technologies that will fuel new innovations in 2022?
In 2022, we believe we'll start to see artificial intelligence and machine learning feature more prominently in organisations' IT environments through the adoption of off-the-shelf AI/ML services. As businesses look to strengthen their security postures in response to the evolving threat landscape, for example, many security tools leverage AI/ML to perform tasks. We may also see companies become proficient at building AI algorithms and start to monetise them through licensing, data streaming ingress, or even by renting those algorithms out to other businesses.
What new trends do you see emerging in the cybersecurity industry in 2022?
As the rate of cyberattacks and ransomware continues to accelerate in lockstep with hackers' attack methodologies and schemes developing at scale, we believe more tech professionals and organisations will look to cloud service providers, MSPs and MSSPs, and other third-party security tools, like those offered by Microsoft 365 subscriptions, to supplement their own IT policies and keep pace with the new, more effective security measures.
Additionally, tech pros and the IT community at large will look to better secure the enterprise by normalising a sense of risk aversion—to move from simply accepting the current exposure to a mindset in which any level of risk exposure is unacceptable. This means beginning to evaluate and implement the principles of a secure enterprise, starting first and foremost with the understanding that security compromises will happen as hackers deploy more sophisticated attacks.