Mohammed Allataifeh, Director of Public Safety & Safe City, Huawei Enterprise Middle East, shares insights on how individuals and organisations today can address the challenges of rapid urbanisation with technology.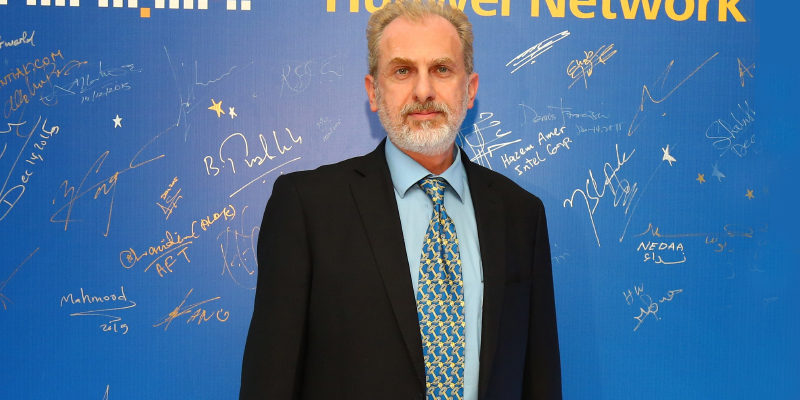 There are more people living in cities than ever before. In fact, for the first time in history, urban populations have exceeded rural ones. In 1880, just two percent of the world lived in cities. But today, more than half are city dwellers, with that number increasing by 1.5 million each week.
According to World Urbanisation Prospects by the UN, better employment opportunities, healthcare, expected higher standards of living, and more reliable food sources are all contributing factors to this trend.
However, with growth comes instability, less predictability, and the need for reactive change. These citizen-heavy metropolises are piling pressure on existing infrastructure, resources and safety measures.
The Organisation for Economic Co-operation and Development (OECD) predicts a global government spend of $71 trillion by 2030 will be necessary to adequately combat these issues.
One major talking point surrounding rapid urbanisation is ensuring the safety and security of the citizens. Today, technology has the ability to be a critical player in achieving this goal – and with the emergence of public safety and safe city solutions, cities must begin investing for the good of their people.
One such technology is the Internet of Things (IoT), which is driving a revolution in how cities are organised. By connecting nominal appliances and objects to the Internet, and sucking rich, insightful data from them, cities can better help solve problems related to transportation, energy supply, social infrastructure, economic stability, physical infrastructure and security.
Dubai has already taken the first steps in implementing these solutions. Dubai Police and Huawei, by sharing the same vision, have collaborated to achieve a long-term goal of creating a smarter, safer city for the wellbeing of residents. An example of one such initiative is the Smart Road Safety solution, which is capable of capturing illegal activities like speeding or running a red light to increase traffic safety and reduce accidents.
The second major discussion point is smartly tackling crime rates or citizen threats. This is perhaps more prevalent in the Middle East, where many countries are vulnerable to spikes in protests and moments of violence. Moreover, natural and man-made disasters, petty crime and lack of governance are rife in many nations around the world – as cities grow larger, the threats increase.
In Makkah, millions of people attend the sacred religious pilgrimage, Hajj. The large-scale ceremonies and rituals of Hajj pose a major security and logistical challenge to the KSA government. Safe City solutions have enabled the delivery of future-ready, scalable IT infrastructure, and helped significantly reduce the response time to emergency incidents as a result of improved situational awareness. In addition, it has also improved O&M efficiency while reducing maintenance costs.
In, Africa, one of the key aggravating factors to the Ebola crisis was the lack of a governance mechanism needed to trigger an emergency response. In Brazil, thousands of people die each year because they have no access to prior warnings of natural disasters, such as earthquakes.
With the incorporation of Safe City solutions, cities can use communication and video surveillance technologies to better predict, organise and address such issues.
These solutions play a major role in response plans, providing live information that police and other city agencies can use to make real-time and more efficient decisions.
Intelligent surveillance also helps on-going security on a day-to-day basis. Facial recognition and better map-based tracking will help control increasing populations, especially in the Middle East, with huge numbers pouring in for employment and tourism in the build-up to major regional events, such as the Qatar 2022 World Cup, and Dubai Expo 2020.
Safe Cities represent the future of urban security and safety. Cities are looking towards smarter solutions to meet the challenges created by an ever-increasing population. Key to this is providing prediction mechanism based on big data analytics, more efficient and rapid emergency response services and quicker threat mitigation processes, ensuring public safety.
As city populations continue to increase, governments will be forced to take a good look at their infrastructure, public sector service units, and quality of living, in order to accommodate growth. The rise of cities such as Doha and Dubai are perfect examples of how quickly developing nations can build metropolises that are attractive to people from all over the world.
This is good news for the economy and growth of the city, but creating a safe and smart way of life will be critical for ensuring sustainability.