Sarah Nicastro, Creator, Future of Field Service and VP, Customer Engagement shares the key predictions for field service in 2023.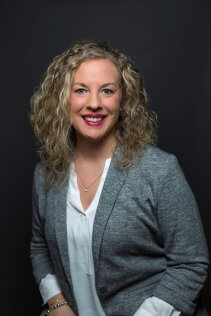 It's hard to believe that 2023 is upon us, but alas the end of another year has come! Maybe it is just me growing older, but it somehow feels like time has passed at an expedited pace the last couple of years. As the New Year approaches, I've been asked again to provide my "predictions" of what's to come in service.
Those of you who know me know I hesitate with the idea of predictions – if you just consider recent history, it seems laughable to attempt to guess what's coming. However, I realize that the opportunities I have to connect with service leaders so regularly provides a unique perspective on the macro trends that can be helpful to summarize. In 2022, I was fortunate to have many occasions to engage with the industry – we held the first-ever Future of Field Service Live Tour with events across five countries plus industry events were back in full swing from Field Service Palm Springs to the Service Council Symposium to Field Service Europe and, of course, IFS UNLEASHED.
When I reflect back on the range of conversations that took place in 2022, they do result in some commonalities that helped shape the predictions for 2023 I'll share here.
Prediction #1: Companies Will Selectively Increase Cost Reduction Measures
Service has been viewed as a profit center for quite some time and that holds true now so more than ever (an attendee at Field Service Europe late last year said it best, "Service has never held so much value."). I don't expect we'll revisit the days of extreme, "at all costs" cost-cutting efforts, but I do anticipate that with the realities of economic uncertainty and recession headlines everywhere we turn, we will see organizations looking to dig more into cost reduction in 2023.
However, companies will do this selectively because, as stated, the immense value and opportunity of service is widely understood. Rather than haphazardly slashing costs without regard to the customer experience, companies will strategically select areas of cost reduction that won't negatively impact the customer's experience of value – and in some cases, may even improve it.
One of the keys to reducing costs without impacting customer value is to look for opportunities to better leverage technology. In many organizations, there are ample opportunities to reduce costs by relying more heavily on advanced analytics and automation or the incorporation of tools that allow remote or self-service. Here are some examples that I believe we'll see companies focus more on in 2023:
Digging into any one or more of these areas can provide cost savings from efficiency gains, travel reduction, inventory utilization, and speeding employee time to value. The savings are not derived from a focus on reducing headcount or a willingness to take short cuts that diminish the customer experience, but rather by improving use of the digital tools that are accessible to organizations to work smarter and evolve service delivery which are the type of refinements we'll see more of in 2023.
Prediction #2: We'll See Wider Acceptance of Remote Service
While mentioned in prediction #1, I want to dive a bit more into Remote Service specifically because it is an area I believe holds so much untapped potential for service organizations. Here's the major challenge holding companies back from realizing its potential: Their dialogue with customers is still transaction-centered versus value-focused.
I've often heard service leaders say, "The issue with Remote Service is that if we realize cost savings from resolving issues remotely, our customers expect that cost savings to be passed on to them." This is because your customers are still perceiving your value as the transaction they pay you for versus the outcome it enables. I haven't figured out a way to help speed this realization and evolution for organizations, but I believe we're making progress – more and more companies are beginning to change the conversations with their customers to one of delivering outcomes versus man hours.
As we make further progress in this area in 2023, we'll see more acceptance and use of Remote Service because it is simply a game changer for how service is delivered. I am not someone who believes that field service will become remote-only, but I do believe many organizations will shift to a remote-first service approach in the next few years.
Remote Service simply solves a lot of service challenges – it reduces the need for travel, it allows faster time-to-resolution, and it allows organizations to change the structure of their service workforce which can help solve some of the challenges of the talent gap. Yes, existing workers can balk at using such tools – but change always presents those scenarios and it is no reason to overlook the benefit that could come from evolving your approach.
Prediction #3: The Talent Focus Will Shift from New Talent to Nurturing Talent
Over the last few years, we've talked at length about how to recruit new talent into field service. And while there will continue to be a need for those conversations, in 2023 I expect they will take a bit of a backseat to conversations focused on how to nurture existing talent.
This is a topic I've seen coming up more and more recently at events – shifting the dialogue to how best to retain and use existing talent rather than focusing only on brining in new.  Not only do companies realize the need to better engage and motivate their existing workers, but they also realize that as new talent comes on board, if the employee experience isn't a positive one, they won't stick around for long.
Overall, there's a wider acknowledgement of the need to prioritize a people-first or human centric approach and this is tied not only to retention rates but to the correlation between employee engagement and customer satisfaction. Companies are realizing that today's employees want and expect different things than the employees of yesteryear did – and the time is now to step up and deliver. This includes a focus on company culture, quality of leadership, ample communication, helping employees feel not only part of a team but tied to a mission, proper compensation and recognition, a focus on work-life balance, a sense of empowerment, and a clear path to career progression and growth.
In 2023, I believe we'll also see more exploration of how changes in service delivery will impact the talent strategy going forward. As service becomes more outcomes-based, the need for more of a customer-centric versus technically inclined worker increases and as use of technology matures, automation of some tasks and a shift to remote service changes how service will be delivered. As such, in the near future I think we'll begin to see more and different segmentation of service work and the introduction of new roles into what's traditionally been "field" service.
Does that sound like a lot? It is, but it is a lot that is a must. Your frontline workers are the key to your service growth – you are relying on them to deliver the customer experience that your revenue goals depend on, so adapting to their needs and ensuring your organization is keeping pace with cultural shifts is the only way to succeed.
Prediction #4: Service-Centered Sustainability Strategies Will Take Shape
Sustainability is popping up as a topic and more and more industry events and within more and more conversations among service leaders – as well it should be. While some of the sustainability speak is rooted in a sincere desire to protect our environment, some of it is also rooted in a curiosity around how changing legislation and regulatory pressures will impact the service function. While Europe trends ahead of the United States in not only its legislation but action among companies and citizens, I think globally organizations recognize both the importance of the topic and the reality that there are changes to come in how we do business.
While legislation changes and regulatory pressures are one of those considerations, there are others. Another that comes up often is the degree to which customers are (and will) make decisions based on how sustainable their suppliers are, and how much their selection criteria will force transparency and authenticity. Finally, we see investors beginning to factor sustainability into investment criteria which can impact certain organizations.
So how does this all tie into service? There are a few areas in service that intersect with sustainability. The first is all the areas around travel and CO2 emissions – when we look at how to optimize scheduling, reduce repeat visits, and incorporate remote service, those things all impact not only cost but also sustainability. In this header we also have discussions around the future of EV use and practicalities such as whether mileage needs are possible, how readily available charging stations are in various regions, tax implications, and more.
Another area of intersection between service and sustainability is when it comes to spare parts and the disposal of assets. Looking for ways to minimize waste, maximize re-use, and re-manufacture and re-deploy can all play a significant role.
Finally, there is a really interesting conversation to be had around how Servitization blends into sustainability. When assets are designed for acquisition cost, in the standard Cap-Ex model, there are often innovations that can reduce power consumption or extend lifecycle that must be omitted to keep the purchase price appealing to customers. However, when asset ownership is retained by the manufacturer, it makes sense to design products to be longer lasting and more efficient. At the same time, the use of predictive analytics and remote service to maximize uptime often reduce the amount of on-site service needed, reducing travel.
The 2022 IFS Change for Good Sustainability Awards showcased how companies like Volvo Group, Technogroup, Cape Air, and Tucson Electric Power are leading the charge in balancing the prioritization of sustainability initiatives along with other business objectives, and in 2023 I think we'll see many more organizations following their lead.
Prediction #5: The March Toward Outcomes Continues
This one isn't so much a prediction as a reinforcement of the fact that many of the items discussed above are contributing to the overall progression toward outcomes-based service. Sometimes I am asked why the journey to outcomes takes so long – if it's something we've been discussing for years, why haven't more companies crossed the "finish" line? And that's because it is an incredibly complex business transformation rather than just a service evolution.
But while the progress may feel slow at times, it is indeed happening. Conversations with customers are changing to be more focused on value and less on repairs. Internal discussions around the strategic role service plans within the organization continue and operational changes are taking place to eliminate siloes, put proper focus on the frontline workforce, and investments in technologies that enable the guarantee of outcomes are taking place. There's a lot of exciting momentum happening in service at the moment, and while that may be tempered at times by the aftermaths of the pandemic, it will slow but not stop. In 2023 and beyond we will continue to seize the opportunity that service presents to the business and I am thankful to be a part of your journey.