Mike Bushong, VP of Data Centre Product Management at Juniper Networks, outlines the top predictions for 2023.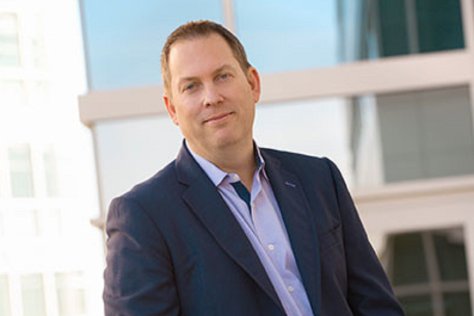 The continued pursuit of low- and no-code applications will put further stress on a networking industry struggling to keep up. Shadow IT has been a problem for decades. The equivalent in the app space is the whole no-code movement. When teams can build their own applications without going through centralized development organizations, artisan efforts will quickly expose operational slowness. "I have what I need. Now I just need connectivity." When the answer to that is to file a helpdesk ticket and wait a few weeks until the next change window, there will be natural tension in the system. This will leave companies looking to speed up operations or face existential questions about why their legacy decisions have got them here.
Networking teams will begin to thin out, and there is little help on the horizon. There are a few dynamics to unpack here. First, the Great Reshuffling has left a lot of companies already looking at how they replace talent. On top of that, the work-from-home phenomenon means that the tech giants can hire from anywhere. What used to be local monopolies on talent in non-technical hotspot locales are now fertile recruiting grounds for cloud-scale companies with a desire to lower their costs. And of course, there is an ageing contingent of network engineers born in the late 70s and now rapidly approaching retirement. With all these retention issues, where will companies look to replenish? In the past, common certifications were used as a proxy for expertise. But today? People are majoring in cloud, not vendor-specific networking. And that means teams will need to recruit folks with different skills. The future of the user interface will more closely approximate the cloud variants already in play, meaning the grip of vendor syntax will loosen over time until it basically becomes our industry's version of COBOL—useful in legacy deployments but not the foundation of the next great thing.
It's cool to be cool. The world is dealing with climate change and an energy crisis. Taken individually, each of these is already driving shifts in how products are evaluated. Combined—and when you consider government policies as well—these will change how products are designed and consumed. Expect to hear a lot more about immersion cooling, power efficiency and potentially the power of artificial intelligence and machine learning to better manage servers and surrounding infrastructure. In an industry that has settled on a fairly narrow set of components, this is actually a pretty big change.
Lift and shift , how does it look? A lot of companies moved to the cloud with the premise that costs would be lower. They engaged consulting companies or partners to help them lift their existing applications and move them to the cloud. But it turns out that doing the same exact thing from a different location doesn't always have the tangible benefits you had hoped. The future seems decidedly hybrid, but not in that applications will dynamically move from on-prem to cloud and back. Applications that are not cloud-native but that are still needed likely stay where they are. New applications will be built with a specific hosting location in mind. And they will largely stay where they are. But the move to the cloud will have given these companies a taste of cloud operations, and that will be enough to trigger a general adoption of cloud-like workflows and interfaces in on-prem infrastructure.
Multicloud connectivity will start to follow the path of SD-WAN. The world is certainly not single cloud. Companies are already realizing that, and it's bringing into focus the need to handle multicloud connectivity. It's a short step to move from lifecycle management to centralized control and policy management, which means multidomain operations should start to hit peoples' radars shortly. This will rise to more marketecture-led decisions, where the future is considered just as much as today. If the future requires another seismic operational upgrade, companies will be stranded. It forces them to examine the possibilities now. This will complicate decision-making as there is great divergence in market offerings today. That will lead to a great role for value-added resellers who can credibly navigate the gap from where companies are to where they need to be.
Competition between the clouds and the customers will make some decisions a little murky. You're a retail company looking to host your services on AWS. But wait, is Amazon a supplier or a competitor? Maybe you're a service provider and you want to leverage the cloud to reduce telco cloud costs. But who owns the eventual service? The answers aren't clear, and they will get even less clear in the next year as companies deal with how their technology strategies intersect with their market strategies. This will open opportunities for different types of partnership, especially in geographies that have broader reasons to keep strict separation between their businesses and their infrastructure (read: data sovereignty).