Sally Bament, VP of Service Provider Marketing at Juniper Networks, reveals the key corporate service provider predictions for 2023.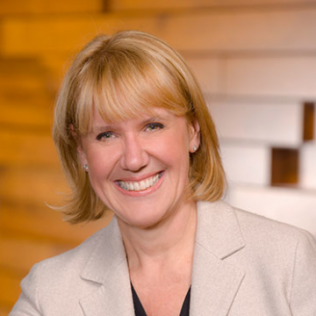 1. Focus on Sustainability: 2023 will see sustainability become a top priority for service providers, especially in EMEA and North America. The industry will treat sustainability as a key factor in how vendors and service providers deliver their products and services, and how they operate. Moreover, we will see an increase in sustainability targets set by service providers and their suppliers, with many being mandated by the regulatory environments in which they operate. We also expect to see sustainability become an integral factor in service provider RFIs/RFPs, influencing decisions on vendor selection. There will be a bigger focus on reducing power consumption in new and existing buildouts, especially with the rising energy costs, giving suppliers who can address this efficiently a more significant advantage. There will also be a focus on longer system and product life to reduce e-waste. The industry will start talking about 'green networking' more actively, and 'design for sustainability' will be a crucial element in product development.
2. Metro networks will accelerate their much-needed transformation momentum: Metro networks are the future of new profitable and innovative services, and they are undergoing a much-needed transformation by operators. Emerging as a new solution category, reimagined metro networks – known as cloud metros – are built with operations, systems and architecture' attributes that are fundamentally different from the traditional metro. With emerging 5G and edge services increasing the need for these reimagined metro architectures, we will see a once-in-a-generation opportunity for service providers. With this metro transformation, operators will reinvent metro networks to fuel sustainable business growth and strengthen their position as key drivers of the emerging digital ecosystem.
3. Automation will transition from on-prem to as-a-Service consumption model centered around AIOps: The need to fundamentally reinvent how network automation is deployed and consumed will take shape, and the transition of network automation as a cloud-delivered and Artificial Intelligence (AI)-enabled model will emerge. Operators will start adopting the automation as-a-Service model to achieve business outcomes that deliver faster time-to-market and reduced operational complexity and costs.
4.ORAN strategies will continue to evolve: As many operators are trialing ORAN use cases, new go-to-market strategies will evolve in 2023. The players within the ecosystem will form a stronger bond and become more selective in their approach, with the RAN Intelligent Controller being the key component of ORAN. As a result, we will see more vendors making decisions to collaborate or compete in developing their RIC strategy, with most of the tier-1 operators having a more definite ORAN strategy within the year. Increasingly, the industry will start exploring the enterprise use cases with ORAN starting with Slicing and Service Management and Orchestration. Moreover, new business models will emerge based on the best practices from ORAN trials, which will enable the ecosystem to focus more on developing the high-value applications – xApps and rApps – for the RIC.
5. Hyperscalers and CSPs lock horns (or "establish boundaries"): Collaboration between cloud hyperscalers and communication service providers (CSPs) will expand, which may also bring increasing unrest for CSPs who are not sharing equally in the partnership. Saddled with the Covid hangover affecting today's supply chain, alongside record global inflation and increased infrastructure costs, some CSPs could see this deeply affect their already strained margins. To avoid this, and increase their portion of the profit pool, we will see CSPs actively invest in establishing a defined demarcation between hyperscalers and their own network to monetize differentiated networking services (e.g., network slicing, QoS, latency, capacity, service assurance, etc.) and increase their position in the value chain for both consumers and application developers alike.
6. Demand for the adoption of 400G will skyrocket, and 800G readiness will take shape: The market for 400G is exponentially increasing as the world transforms digitally. As traffic levels continue to grow, we will see both cloud and service providers accelerate the adoption of 400G by increasingly seeking specialized silicon to tackle specific roles in the network. New ASICs and platforms will offer the flexibility to deploy platforms optimized for the most demanding logical scale or throughput requirements. Moreover, future-looking network operators will prepare for the next big increase in demand by choosing platforms capable of supporting a seamless transition to 800G when needed.
7. Adoption of private 5G will gather momentum: Private 5G is poised to become a $5.7B industry by the end of 2024, according to industry observers. The majority of new enterprise mobile networks will be on private 5G in 2023. In addition to service providers, we will see more cloud providers entering the private 5G market equipped with fast and standardized delivery of private networks. Security, as well as AI/ML, will still be top of the agenda for enterprises embarking on private 5G. With the focus on automation and cloud-delivered services, new technologies like ORAN will start to feature in the private 5G discussions between operators, enterprises and vendors. We will see more trials for private 5G with the approach towards WiFi/wireless convergence and WiFi for indoors and wireless for outdoors. Enterprises will look at having a single pane of glass dashboard for managing their overall converged network. We will see the emergence of different ecosystems to achieve this.