Brendan Gibbs – Senior VP, Automated WAN Business at Juniper Networks highlights how Juniper's Cloud Metro solution has gained significant industry recognition and customer adoption as it revolutionizes the design, deployment and operation of metro access networks.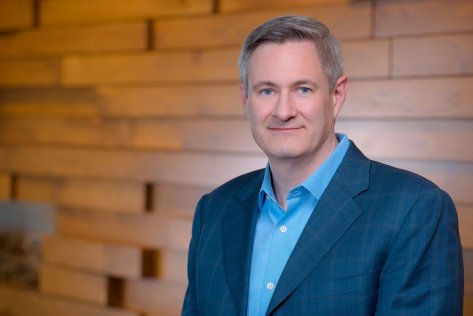 Technology companies tend to focus on the future, but it's not every day that we have a chance to help truly define what that future will look like. Last July, Juniper Networks did just that when we announced our expanded Cloud Metro portfolio.
Juniper Cloud Metro isn't just a new product. It's an acknowledgment that our industry's fundamental approach to designing, deploying and operating metro access & aggregation networks needs to change. We recognized that where networks are going, and what Communications Service Providers (CSPs) and their customers will need from them, can't be addressed by yesterday's "retro metro" solutions. We made the case that tomorrow's metro will be so different, that the networking solutions enabling them should also be distinguished by a completely new industry category.
Clearly, we had a strong point of view – thanks in part to the solid partnerships we've formed with CSPs around the world, but would our vision resonate? Would the industry buy in? The answer is unequivocally, yes. In fact, we just had another quarter of triple-digit Y/Y order growth for the Cloud Metro ACX7000 family platforms.
There's a simple explanation for this growth: every day, more CSP leaders recognize that if they want to build a sustainable business for the future, they must move away from the metro of the past. So far, Juniper is lightyears ahead of everyone else in making the Cloud Metro vision a reality.
Promoting Sustainability
There is no better validation of our Cloud Metro vision than seeing customers utilize these solutions to differentiate their services and reduce TCO. Just as important, Juniper Cloud Metro will help CSPs build more sustainable networks and operations in the years to come.
CSPs have grown more vocal about their commitment to reducing emissions, with many announcing ambitious sustainability initiatives. STL Partners recently surveyed operators around the world on their progress, especially in metro networks. They found that solutions designed for sustainability, like Juniper Cloud Metro, can make a big difference.
In fact, many of our core Cloud Metro principles—converging networks, delivering more capacity in a smaller footprint, prioritizing energy efficiency—are among STL Partners' recommended best practices for sustainability. As the study's authors say, "One of the key principles of cloud computing is resource sharing. Applying this principle to metro networking promotes the convergence of all metro service operations onto a single converged metro architecture – a cloud metro – eliminating the need to sustain separate networks and resource duplications that drive up cost, footprint and carbon emissions."
Cloud Metro in Action
These advantages sound great on paper, but how do they hold up when analysts and customers start using Cloud Metro solutions? Well, Light Reading awarded Juniper Editor's Choice for "Most Innovative Routing and Switching Solution" in the 2022 Leading Lights Awards. Juniper Cloud Metro was also shortlisted for the Global Mobile (GLOMO) Award for Best Cloud Solution at Mobile World Congress 2023.
The real test, however, is the experience of real-world customers. And here, Juniper Cloud Metro is more than living up to its billing. Let's hear what our customers say.
"Customers all around the world are increasingly prioritizing performance, scalability and reliability when it comes to digital services. To stay ahead of the curve, we have transformed our technology platform with a focus on simplicity, innovation and open, multi-vendor principles. Our partnerships, including our collaboration with Juniper and NEC, which has system integration capabilities, have allowed us to honor our company's vision, sustainability goals and commercial objectives while also preparing us for the future of exponential data growth."
–  Michael Fränkle, Chief Technology Officer, Tele Columbus AG
"Tata Play Fiber offers superfast internet speeds with 99.95+ percent uptime over a Fiber network in India's major markets. Our hyper-focus on customer experience, combined with our technology leadership, allows us to deliver exceptional direct-to-home internet and entertainment experiences to meet the exponential consumer demand and the needs of hybrid work. With the Juniper ACX7100 solution underpinning our 400G deployment, we can meet our goals for profitable growth and customer experience satisfaction with a network that is automated, sustainable and scalable as new service opportunities emerge."
–  Sachin Deshpande, Senior Vice President, Technology and Field Service Delivery, TataPlay Fiber
"At KonneKting Networks, we are dedicated to delivering the highest quality and customer satisfaction through the use of advanced technology. To provide best-in-class services, we are eager to expand our metro network coverage across Pakistan. We chose Juniper's Cloud Metro solution as it covers all necessary metro use cases and deployment scenarios to ensure future metro expansion. With the ACX7100 platform, we are able to scale quickly, reliably deliver services and remain ahead of the competition, resulting in improved revenue growth and an enhanced customer experience."
–  Imran Ali, CEO, KonneKting Networks
Looking Ahead
Cloud Metro is fairly new to the market, but it's already making waves across the industry. As more CSPs evaluate the changing needs of their metro networks—and the gap widens between what's needed and what legacy architectures can provide—this momentum can only grow.
The demands on modern networks will continue making metros more complex and expensive. Ultimately, CSPs in every market (and even other vendors) will have no choice but to adopt cloud principles to meet these requirements sustainably.