Sander Maertens, Head of Middle East at Adyen outlines customers' shopping needs, how technology enhances customer experience and to only invest in solutions that can actually benefit shoppers.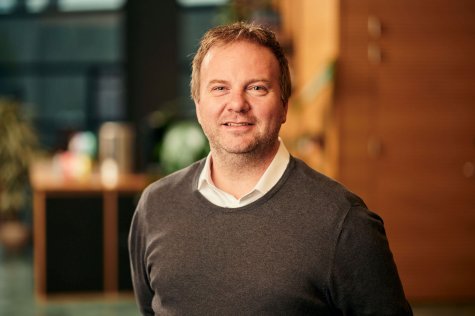 While customer satisfaction is always a priority, it can be tricky to define what customers want. Do they actually use loyalty cards? Do they want to download the brand's app? Are these the solutions that retailers should even focus on?
When thinking of new technologies to implement, it's vital to start from the customers' perspective first. Following new digital trends without sufficient consumer insights might lead to investing in irrelevant solutions for customers.
So we asked over 1000 shoppers in the UAE and 40,000 shoppers globally, to find out what their actual shopping needs are. The results of our Retail Report 2022 gave us the valuable answers we were seeking.
Let's start talking numbers.
We found out that 83% of UAE shoppers are more likely to shop with retailers that use technology to improve their shopping experience, creating a huge opportunity for brands that get it right.
Starting with loyalty programs. One of the solutions that would actually be appreciated by customers is "payments-linked loyalty". According to our survey, 86% of UAE shoppers expect retailers to use technology to make their loyalty programs easier and more effective, and 68% are more likely to shop with a retailer if their loyalty program works automatically through their payment card. At Adyen, we help our retailers by linking their loyalty program to the shopper credit card. This will allow retailers to link their loyalty program across all their sales channels through one platform. Shoppers will no longer get frustrated when forgetting their loyalty cards as it's now automatically linked to their payment card. On the other hand, it saves retailers from spending money and the hassle of building an app to track their loyalty points.
Another prominent finding we came across through our Retail Report 2022, is that UAE shoppers hold in-store shopping experiences very close to the heart. 83% of them confirmed they're more likely to shop with retailers that use technology to improve their shopping experience. From endless aisle, where customers can check additional stock for home delivery, to offering new ways to pay through QR codes or mobile payment terminals, the potential is limitless.
We witness the same thing happening in the UAE's hospitality industry. 67% of guests confirm that technology can enhance their dining experience. But which innovations should hotels focus on? CitizenM Hotels is a good example of a business which implements tech innovations to improve the guest experience. They utilized our all-in-on payments platform to tokenize payment cards with complete security, allowing guests to move around the hotel with ease and convenience. Guests can simply use their room card to pay for drinks and meals at the bar or restaurant, without having to present their card, enter a code, or sign a bill.
In other words, think before you invest in new solutions. Don't implement new tech innovations just for the sake of innovation. Find what your shoppers' pain points are and only then invest in solutions that can actually benefit your shoppers. Take Adyen as an example, we believe in the power of innovation and integrating new solutions to help businesses grow: however, we first listen to our merchants' needs and then implement accordingly, and that's how we keep developing our platform successfully.