CNME Editor Mark Forker attended a virtual roundtable hosted by Charles Yang, President of Huawei Middle East, in an effort to find out what impact the ongoing COVID-19 pandemic has had on the deployment of 5G networks, how the global ICT vendor has leveraged its solutions to help companies maintain business continuity – and the continued success of its consumer business.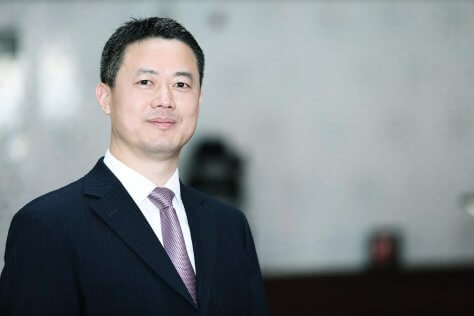 The pandemic highlighted that we need more reliable networks and that there never was a time more essential than now to adopt 5G more widely. 2020 was supposed to be the year of 5G and yet, due to the pandemic, many countries have halted their 5G rollouts. When do you expect to see a wider 5G adoption?
Our impression is that the global deployment of 5G has not slowed down especially in the ME due to the fact that we need to fight against the corona virus, and we need to revive the national economies of the countries in the ME, the 5G deployment was actually accelerated this year. This is also true in China and it is expected that by the end of 2020, China will see the deployment of 600,000 base stations and 200 million 5G subscribers.
As you mentioned during the pandemic, we need 5G as a society because the behaviors of people, organisations, and households has changed. During this period as more people working from home are relying on video conferences, more students are taking online courses, and more people are doing their shopping online, and there's also entertainment from home. All these scenarios will need the support of 5G to ease such network pressure. That's why we believe that this epidemic speeded up the need for 5G deployment.
We see that many countries realised that 5G plays a big role in helping the pandemic relief and spurring the growth of the economy. More countries and economies have enhanced their investment in ICT infrastructure in the hope that it will revive and boost the economic growth to benefit more industries, more verticals.
In fact, in China, in the first quarter this year, when the epidemic was most serious, the GDP nationwide dropped by 6.8%. However, during the same period, the ICT sector saw a growth rate of 13.2%. That is why I believe that the ICT industry could serve as a pillar for economic growth, And we also see that there have been more policies from Europe, japan, Korea, and countries in the ME to enhance investments in 5G to boost the growth of their national economies.
What role has 5G played during the COVID-19 situation in the countries where it was fully functional?
Firstly, I will talk about the role of 5G during the pandemic relief. We know that in China 5G has been deployed at a pretty large scale. Therefore, in the first half of this year we saw the critical role of the 5G in the fight against the epidemic.
For example, telemedicine was used quiet widely. An example is Wuhan, the city hardest hit. Two hospitals were established within one week and so was the 5G network around these hospitals. The 5G network was used to support online meetings, to support remote consultations to help mitigate the shortage of frontline experts' resources in these hospitals
One very good example is using 5G in combination with artificial intelligence (AI) to review the CT scans of patients' lungs. This is not only fast but also very accurate helping doctors improve their diagnostic efficiency.
There are also solutions powered by 5G + AI + video cameras to measure people's temperature in public spaces. This kind of solution was widely adopted by airports and train stations in china to speed up the efficiency of temperature measurement. And there are also other solutions combining 5G technology + cloud to speed up the search for the coronavirus vaccine.
In mid-June this year, China announced that there is a project entering phase 3 to test the validity of a vaccine and UAE is a participating country in that project.
In the Middle East 5G plays an important role for the sectors like oil and gas, ports, SMEs, and smart cities. In China, we see 5G applied in remote mining to avoid operators working in mine in dangerous environment, they can operate the machines remotely, which is safer and more efficient.
We believe that with the future growth and development of 5G we can see more diverse applications in more industries that will not only improve efficiency but also to provide more economical benefits.
Can you tell us what your priorities are and what are you focusing on in the ME region amidst this year's events with COVID-19?
The first is the area where we are best at – that is the network technologies. Over the last months we have tried our best to help all the countries in the ME to speed up the deployment of 5G networks and to guarantee the network quality so that governments, organisations and individuals can communicate well over these networks and to fight against the pandemic.
Another thing that we have been focusing on is to support the medical systems in these countries as much as we can. We have donated a lot of video conferencing systems to medical organisations including hospitals so they can enjoy better communication during this period. And in several countries, such as Kuwait and Qatar we have arranged connections with medical experts in China so that they can share their experiences in the fight of COVID-19 to help the hospitals here in the ME.
Also in countries like Saudi Arabia and Pakistan, a lot of students are taking classes online and we have donated a lot of tablets through the ministries of communication and education so that the students who can't afford to buy tablets can still enjoy access to education during this tough period.
Apart from all this, the most important thing is the health and safety of our employees, both Chinese and local employees in the region. We have taken very strict measures to protect their safety with very good supplies of protective equipment such as masks and sanitisers. We have also donated some of these supplies to local governments that are in need.
Huawei has launched a series of new phones this year, but do you think that this affected the sales compared to last year – plus is there a plan to reschedule the launch of the new phones so the recently launched one do not become outdated quickly? 
Huawei's consumer business has a wide portfolio of products including different smartphone series that are tailored for different customer segments, so we are quite confident that the launch of many products will not affect the sales of our smart phones.
The Consumer BG adheres to the "1 + 8 + N" Seamless AI Life strategy, where: "1" represents mobile phones; "8" represents tablets, PCs, glasses, watch, smart screens, smart speakers, earphones, and telematics; and "N" represents ubiquitous Internet of Things (IoT) devices.
Huawei's consumer business has the second largest global shipment of mobile phones in the first quarter of 2020, ranking first in the Chinese market.
Our 5G smart phone market share also ranks number 1, thanks to the support and love of our consumers. The Huawei 5G smart phones are selling quiet well in the ME region. We have opened-up more than 100 retail shops in the GCC region and more than a dozen high end experience shops in countries like UAE, Saudi Arabia, Oman, and Kuwait.
Another good news is by the end of 2020 we plan to open a new shop that will be the largest high-end experience shop globally in Dubai Mall. When it is open, we will invite all of you to visit.
In relation to the ongoing trade war trade war between China and the United States, and America's attempts to halt the launch of 5G technology through Huawei, the company was still able to form key partnerships with various European and Arab countries, are you satisfied with what you have achieved so far considering the campaign by the US?
I'm very satisfied with our achievements and results made in Middle East countries and Europe and globally, despite the pressure from the US. These great results are achieved thanks to our customers' trust and our continuous efforts made in the past years.
We have established an effective and stringent cybersecurity assurance mechanism over the last 30 years, and our cybersecurity practices have earned the support of our partners across the global value chain. Huawei's 5G products have passed multiple third-party security certifications, and Huawei has become the first company to gain the CC EAL4+ certificate for 5G products.
And of course, the transparency and openness that Huawei have demonstrated over the past years have also built trust in the industry. The Cyber Security Transparency Center opened in March 2019, is a very good example. This center will be a platform for exchanges between governments, organisations, technical experts, industry associations and standard organisations. And only through cooperation and openness across sectors can we really resolve the cybersecurity challenges that we face.
And we have also setup Joint Innovations Center for 5G with our customers in Europe to support the commercial deployment of 5G and business innovation. Throughout these business innovation collaborations with our customers, we have convinced them that they don't need to have any concerns over cybersecurity from Huawei.
And that is what they have stated, including the London-based telecom operator Vodafone and the largest telecom operator in Germany Deutsche Telekom. Governments and telecom operators in the ME have also shown the support for Huawei in supporting and adopting our technology.