CNME Editor Mark Forker spoke to Xavier Anglada, Strategy and Consulting Lead, Accenture, Middle East, to learn how the COVID-19 pandemic has triggered a huge acceleration towards cloud adoption, and that businesses need to use the crisis as an opportunity to reinvent themselves in this new 'never normal' environment.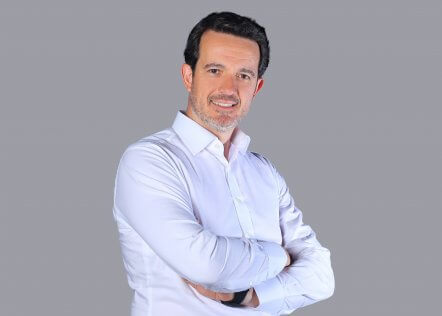 In a compelling interview, Anglada said that initial research has indicated that the way we work has been forever altered by COVID-19, and that many workplaces won't return to normal.
"We've been working very closely with enterprises and government entities in an effort to help them navigate their way through all the economic uncertainty that has been created by the global health crisis. We're seeing that whilst 50% of our clients believe they'll return to their levels of activity pre-COVID, the other 50% don't share the same optimism and have a very different projection," said Anglada.
He added that 20-30% of those clients have said that they are no longer ever going to be working fully from the office, stressing that there are other clients in which remote working isn't really feasible, and that they need to return to the office.
"What was true 3 months ago has now completely evolved, and we need to help businesses who had to dramatically shut down their operations in order to protect their staff. The first priority for them was of course let's protect our team, but now the dial has shifted because of business continuity, and employers in many cases need them back, but how do you do that and ensure they remain safe," said Anglada.
The Strategy and Consulting lead at Accenture said they have created a blueprint for businesses in order for them to commit to a proper reinvention and to ensure that their new business model is effective in this new 'never normal' climate.
"The future outlook has different scenarios that are not really set in stone as of yet, so it makes it almost impossible to make business projections with such a variety of potential scenarios in a climate that really is unprecedented. Our message is very clear and simple, and it is that this situation needs to unleash new opportunities," said Anglada.
He highlighted how some sectors were more affected short-term by the COVID-19 pandemic, than others, pointing to retail, aviation and hospitality, as examples of that. However, he stressed that cloud is the 'go-to' solution for a lot of businesses in terms of enhancing their scalability, agility and flexibility.
"The Middle East is a region that has joined the cloud journey late, but I think this is an opportunity to really accelerate that move towards the cloud. The cloud allows you to work remotely, but also to scale up and down in terms of your capacity, capability and agility much better than if you have a full-fledged in-house IT solution. The COVID-19 situation really needs to be used as an opportunity to take the step forward and relocate your key services in the cloud with the right security solutions," said Anglada.
He also pointed out that the view held by some that if you're in the cloud then you're not secure, does not hold true, because of the billions that is being invested into security by hyper-scalers such as AWS and Microsoft every single year.
When asked if whether or not a resistance still existed in relation to cloud here in the Middle East, the dynamic Accenture executive believes there has been a paradigm shift which has been driven by CIOs in the region.
"Our conversations with CIOs have been very interesting, because there was an initial resistance, which I believe stemmed from a lack of awareness regarding the pros and cons of moving to the cloud. Today, we have two paradigms, this health crisis is coming after an economic and financial crisis, which pushes all governments and corporate entities to really start thinking about their cost to serve and their agility to scale up and down," said Anglada.
He added that CIOs are being pressured to do more with less, and they recognise that there is no solution beyond cloud that can help them deliver the results they need.
"Instead of a CAPEX or OPEX driven business, you can scale based on demand that is secure, protected and innovative because of the services that you can leverage on it. What we're seeing now is that in the past there was a culture of misinformation, or an insufficient understanding of the benefits of cloud, but its ability to improve cost to serve and enable higher agility, has helped all these CIOs to make a stronger case to their boards as to why they need to join the cloud," said Anglada.