CPI Media Group in conjunction with Exclusive Networks, One Identity and Thales Group hosted a virtual webinar discussion which examined the importance of becoming cyber resilient during critical times.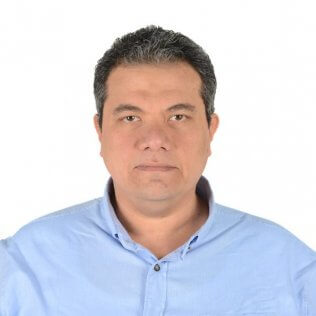 The global COVID-19 pandemic has seen an exponential rise in cyberattacks as many hackers attempt to capitalise on the vulnerabilities of many businesses at this time.
Ahmad Abdulfattah, Pre-Sales Manager, TEEAM Region, One Identity delivered a keynote presentation on the IGA-PAM journey – and said that its Identity Manager platform was designed to mitigate risk and secure data.
"Risk is everywhere, and when users have the ability to login to multiple applications from anywhere, then it rather inevitably can become very complex to manage all those identities. What businesses need is one consistent platform to manage all of this and Identity Manager enables them to do this effectively," said Abdullfattah.
He added that the most important asset for any organisation is their data – and stressed that businesses need to have identity at the very heart of their security strategy.
"You achieve security only when you ensure the right people get the right access to the right resources at the right time, in the right way, and you can prove it. You can do this only when identity is at the core of your security strategy. Our integrated security portfolio enables this like no other solution on the market," said Abdullfattah.
Danna Bethlehem Coronel, Director, Product Marketing, Identity and Access Management (IAM), Thales was next to deliver her comprehensive presentation which examined the importance of harnessing the power of access management and authentication to secure your on-prem and cloud applications.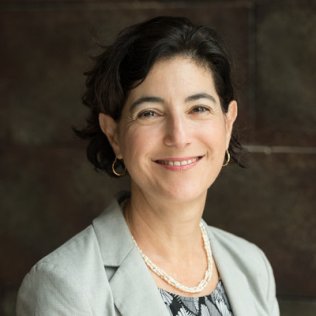 In a brilliant presentation, one of the statistics that jumped out was a recent report surveyed by Gartner in which they found that 74% of companies claimed that they plan on moving their employees to a work from home model following COVID-19.
Bethlehem also said that there had been a huge increase in demand for remote access during the COVID-19 crisis – and said its SafeNet Trusted Access solution could help businesses overcome challenges they face in relation to remote access.
"There are a lot of limitations when it comes to perimeter security and legacy IAM, and during the global health crisis VPN and on-prem infrastructure became completely overloaded. The challenge becomes how do they secure remote access for their entire workforce and manage their costs. SafeNet Trusted Access optimises convenience and access security for all apps and services, prevents data breaches by applying the right level of security for your on-prem and cloud applications," said Bethlehem.
Thales Group has firmly established itself as a global security leader and is a pioneer in cloud-bases authentication. Bethlehem concluded her presentation by highlighting its investments in new technologies and the customers it works with.
"We have 30 years of experience in Identity and Access Management and have 25,000 IAM customers and more than 30 million users. We managed to sustain our success over the decades due to our heavy investments in innovation every year to develop state-of-the-art technologies. We have a presence in 68 countries globally and have 83,000 employees, and last year had sales of $19 billion," concluded Bethlehem.