Veronica Martin caught up with Lars Schmermbeck, EMEA Senior Director Channel Sales at Zebra Technologies, to discuss why the channel is an important part of their business, how Zebra supports its Middle East channel partners and the key regional industry sectors Zebra focused on at the recent partner summit in Oman.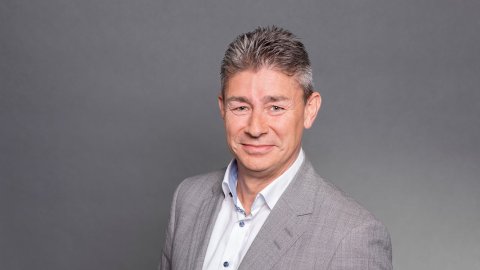 How does Zebra sell its products and why is the channel an important part of the business?
Zebra's PartnerConnect program is a flexible program that is focused on our partners' business model whether they are reselling, distributing, influencing, integrating or developing solutions. Zebra and its network of more than 10,000 partners across 100 countries innovate industry-tailored solutions for the enterprise edge. The channel continues to play a strategically vital role in Zebra's route to market strategy – extending Zebra's reach to better serve customers and now representing more than 93% of Zebra's revenues in EMEA.
How does Zebra support its Middle East channel partners in building sustainable customer relationships?
Our Zebra PartnerConnect program makes it easier for partners to work with Zebra and differentiate themselves while rewarding partners for commitment, competency and performance. Zebra's PartnerConnect program is focused on opportunity, profitability and simplicity for channel partners and has been designed to accomplish three strategic goals: encourage and enable sales across the entire product, services and solutions portfolio; reward and support partners differently based on their business model and growth strategy; and develop new market opportunities and profitable revenue streams. We're customer-centric and channel-centric. Mutual trust and relationships are important. The recent channel summit was a good way to build on current relationships and create new ones in a professional, focused and enjoyable environment.
What key regional industry sectors did Zebra focus on at the recent partner summit in Oman?
Every industry where there are companies that need products and solutions for better asset and inventory visibility and support for front-line workers is a priority for us. Some industries I would highlight in the Middle East include the public safety sector, retail, healthcare, warehousing and logistics. These were discussed at the summit along with other industries. We spoke to our valued partners about Zebra's new approach based on Outcome Based Selling and how these partners can participate and grow together with us on this journey.
What is the Zebra Warehouse Maturity Model, and how does it help increase operational visibility for businesses?
To be competitive, having efficient distribution and fulfilment operations is critical to staying ahead. The Zebra Warehouse Maturity Model is a strategic framework that takes a phased approach to increasing operational visibility. It allows operators to migrate, upgrade or innovate at their own pace without disrupting operations. They start with their top priorities to power near-term and long-term vision. It consists of five steps: improve operations; connect workers; integration for greater asset visibility; augmented decision-making; and predictive performance improvement. Each stage sets out the likely operations to look at, the goals, and the outcomes along with the appropriate technology products and solutions. That could include rugged barcode scanners, printers, communications applications for workers, wearables, fixed industrial scanning, autonomous mobile robots and predictive analytics software.
What is 'The Modern Store by Zebra', and how will it leverage the company's solution, implementation, and integration partners for the retail industry?
The Modern Store by Zebra is a new visionary framework designed to help retailers solve the most pressing challenges they face in operating their stores. Backed by comprehensive services and a global partner ecosystem, The Modern Store by Zebra empowers retailers to better engage associates, optimize inventory and elevate the customer experience. Retailers worldwide rely on Zebra as a trusted advisor, and the company understands the critical challenges facing store operations executives and the mandate they carry for rapid transformation post-pandemic.
It features modern mobile devices and complementary capabilities like advanced communication and collaboration, optimized workforce management and streamlined task management solutions. The Modern Store by Zebra ensures inventory is accurate across all channels, available and easy to locate in stores without undue burden on associates. It also removes friction from critical inflection points to make shopping experiences easier and more enjoyable, from browsing to checkout and purchase.
The Modern Store by Zebra will leverage Zebra's comprehensive PartnerConnect partner ecosystem – including over 10,000 partners in 100 countries – supported by complementary integrations from three global tech leaders, Accenture, Google and Microsoft. Zebra's retail customers now benefit from tighter integration with the leading front-line worker collaboration platforms – Microsoft Teams and Google Workspace – and its growing portfolio of retail software solutions are now available on the Google Cloud Marketplace.