Cybereason CEO and Co-founder Lior Div shares the company's journey to success and discusses how they are transforming the landscape to empower enterprises win the cyber war.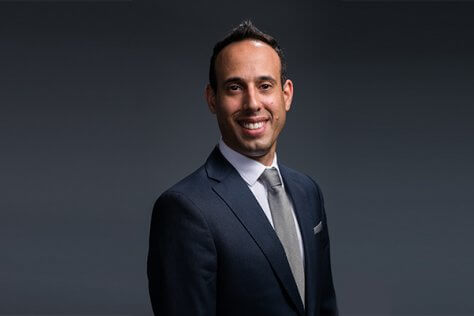 Founded in 2012 by three former members of an elite cybersecurity military unit, Cybereason offers innovations around endpoint protection, detection and response; next-generation antivirus; managed monitoring and IR services. Its flagship solution, the Cybereason Endpoint Detection and Response Platform, leverages Big Data, behaviour analytics and machine learning to uncover, in real-time, complex cyber-attacks designed to evade traditional defences.
At the time of the Cybereason's inception, many companies were still at the early stages of their digital transformation journeys and investments were focused more on security rather than cybersecurity. This meant that while they have the technologies and solutions in place to secure their systems, they remain one step behind against threat actors and they lack the knowledge and capabilities to keep up with them, let alone stay ahead.
Lior Div, Cybereason's CEO and co-founder, together with his two other co-founders Yossi Naar and Yonatan Striem-Amit who are now the firm's Chief Visionary Officer and CTO respectively, recognised this gap in the market and sought to develop a game changing platform that will give enterprises an edge against cyber adversaries.
"We realised that despite many companies excelling in their security ventures, hackers still have a significant advantage against enterprise security teams," explained Div. "Threat actors are constantly innovating and oftentimes an organisation is unaware that they are under attack until it's too late."
Driven by their military background, Div and his co-founders built Cybereason with an offensive mindset and with a comprehensive understanding of adversaries and their techniques, which were reflected in their security technology and service offerings.
"As a cybersecurity business, we believe that our success is not only about selling our technology. It is about building a long-term partnership with our customers."
"We wanted to be able to answer a simple question, 'Am I under attack?'," said Div. "So, we started building our flagship offering, the Cybereason Endpoint Detection and Response platform, on the premise that most organisations have already been (or will be) breached.
"It took us more than two and a half years to develop and at the end of it we can say that we have come up with a technology that can easily identify whether an organisation is under attack or not at a given moment."
Currently, the Cybereason platform delivers a ratio of one analyst to 150,000 endpoints, compared with the industry benchmark of one analyst to 20,000 endpoints, making Cybereason the highest-performing EPP in the market today.
Div highlighted that their technology can bridge the gap between IT security and cybersecurity, which effectively protects an organisation against existing and even new types of attacks.
Headquartered in Boston, with three additional global offices in London, Tel Aviv and Tokyo, Cybereason has more than 600 people within its workforce and over 700 customers across the globe. The cybersecurity firm has also raised more than $400 million in funding with Japan-based SoftBank group among its main investors. The company now has a valuation of $1 billion and was named a 'Forbes 2019 Next Billion-Dollar Startup.'
Earlier this year, Cybereason has launched its Middle East operations with Dubai as its base and regional IT security veteran Tarek Kuzbari at its helm.
Apart from having an operative mindset, Div also emphasised the company's 'glocal' approach as one of its key strategies for growth.
"As a global company with customers across more than 30 countries, we make sure that we hire the best local talents in each of the markets that we are in to grow our brand and deliver our technology and expertise," he said. "As a cybersecurity business, we believe that our success is not only about selling our technology. It is about building a long-term partnership with our customers."
"We believe that we can only solve some of the world's most complex technology challenges by unlocking the full talents of everyone within our organisation."
He added, "In order to do this, we need to have a good understanding of the different requirements that they have, recognising the challenges they face and even knowing their culture. This allows us to provide the support and protection they need in the same language they know both literally and figuratively."
But, perhaps, more than the company's innovative technologies and services, and impressive growth streak, another key factor that makes him proud of Cybereason is the dynamic and diverse culture within the organisation.
"We have come a long way since we started the company eight years ago, from three people we have now grown multi-folds," said Div. "When we started this journey, I said to myself, we need to do this the right way from the beginning itself. So, we set up the business with five core values in mind. First, is we have to be daring, meaning we have to dare to win and fight against cyber-attacks in order to succeed. Second, is we have to be ever-evolving, this means that we have to progress with the landscape and evolve against hackers. The third value is to never give up because as we battle against these hackers we should continue to fight and fulfill our promise to protect our customers. Fourth is winning as one, meaning that everything that we do, we do together not just within the company but along with our customers and partners as well."
The final and, perhaps, the most important core value, according to Div, is the company's UbU (you be you) outlook.
UbU is an initiative that is focused on fostering diversity and inclusivity within the organisation.
"We believe that we can only solve some of the world's most complex technology challenges by unlocking the full talents of everyone within our organisation. UbU is about ensuring that our employees realise their fullest potential regardless of their age, race, religion and gender," he said.
Looking ahead, Cybereason aims to continue to be a key player in the multi-billion-dollar endpoint security market by aggressively obtaining new customers, onboarding talents and finding new growth opportunities. The company envisions to be an icon in the cybersecurity space in the next few decades.
"Cybersecurity, or lack thereof, is a global problem. That's the reason why we're aggressively expanding all over the world," said Div.
According to Div, they want to address this problem by protecting what they call the triple Es – endpoint, enterprise and everything.
"We started by defending all endpoints and then we progressed to protect enterprises. And, ultimately, as things become more connected – from our phones, PCs, cloud, TV and cars – we aim to protect the 'big E', which is everything. Our vision is to become the company that can and will protect it all. At the end of the day, Cybereason's long-term mission is not just to protect endpoints but to end cyber-attacks."