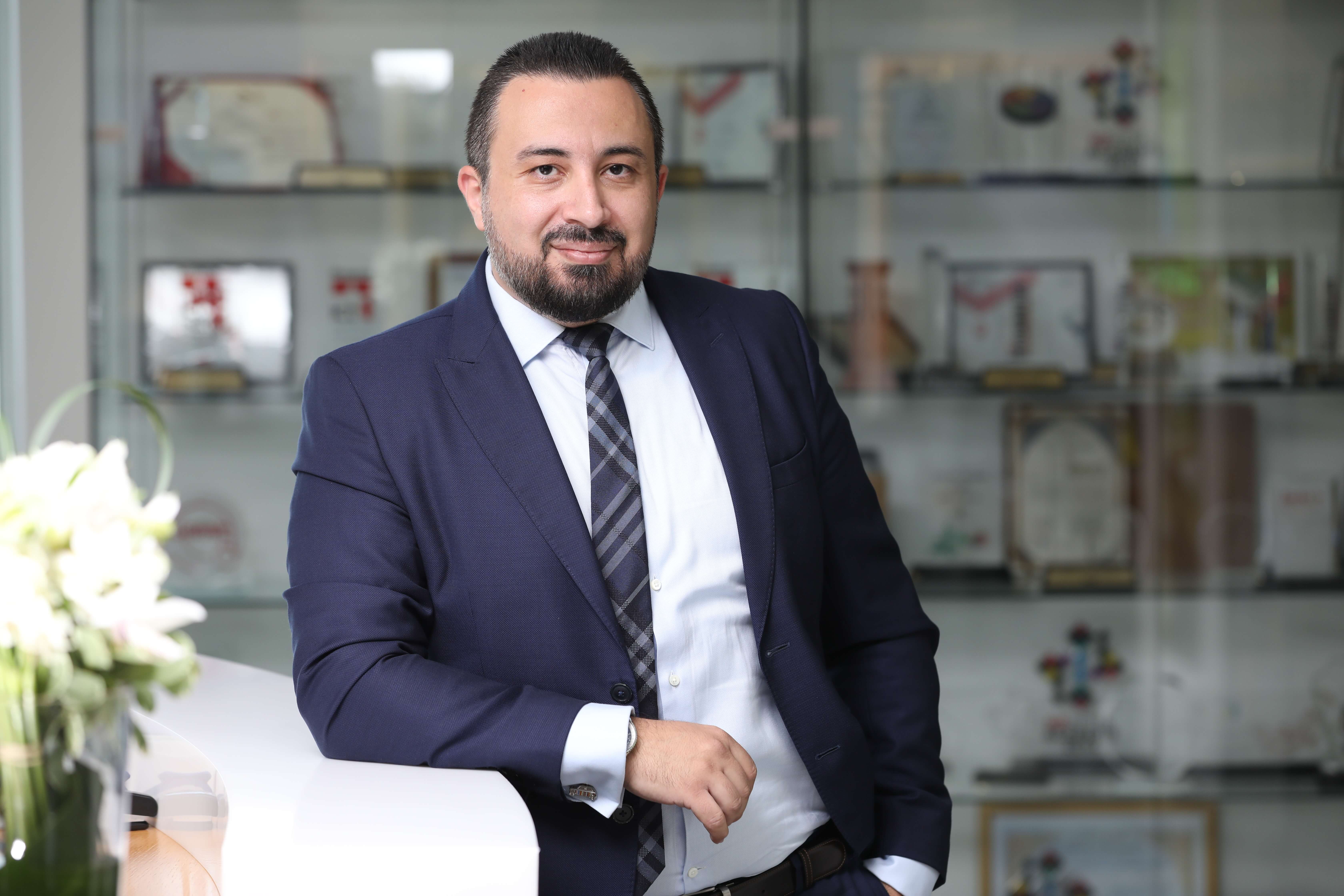 Charbel Zreiby, senior manager, Channel Specialty Sales, META, Dell Technologies, outlines how the firm enables channel partners to effectively help customers with the four pillars of digital transformation.
Can you elaborate on the four pillars of digital transformation –IT, Workforce, Security and Application?
Over the past few years we've seen every industry, regardless of the size or geography, get affected by digital disruption: think of how the technology enabled new companies to enter different markets and become the unexpected competitors. That's why every firm needs to be ready to become a digital organisation, powered by data and running in a multi-cloud world.
The way to prepare your organisation for the digital future is by focusing on four transformational areas that will lay the groundwork for the digital future today and be ready for tomorrow:
IT transformation
IT Transformation is an initiative to accelerate the digital delivery of modern IT services and applications that can differentiate a business, its products and operations. In order to transform IT, organisations must follow a well-planned strategy. Regardless of industry and IT maturity at the company, the strategy includes three critical steps:
Modernising critical IT infrastructure so that it is efficient in terms of operational expense and management overhead
Automating IT processes to reduce risk and accelerate the provisioning and deployment of applications
Transforming IT processes and operations in order to align IT staff and roles as tightly as possible to the business and its customers
At Dell Technologies we empower our customers to seize those opportunities, and help with everything else, from simplifying core platform management to automated service delivery.
Workforce transformation:  
The way we work is evolving and the tools we need are not the same. The fact is, everyone wants to work in a way that suits them, collaborating and communicating with colleagues in a natural, seamless way. As this change is mainly driven by people, the aim of the workforce transformation is to provide the solutions that help make employees more productive by:
A personalised experience: Create hyper-tailored experiences for everyone with the right apps, data, services and inspiring device
Dynamic teams: Enable office, remote, home and on-the-go collaboration, conferencing and easy communication with total security.
Simplified management: Deliver faster, smarter, more efficient workforce services with automation and self-service that delights users and unburdens IT
Dell Technologies' comprehensive portfolio of solutions, from devices to management tools and services, are designed to meet and adapt to today's changing workforce.
Security transformation:
It is important for digital leaders to adopt a new mindset to managing security and business risk for them to rapidly and securely embrace emerging technologies. While traditionally risk has been something that holds you back, today it needs to be an accelerator for the organisation. For that, security transformation is about:
Embracing risk: turn risk into opportunity with Dell Technologies end-to-end capabilities in planning, insight and visibility.
Simplifying security: Reduce complexity across your operations with Dell Technologies broad domain expertise and intrinsic security capabilities (from Dell Technologies)
Empowering people: give staff and customers the power and confidence to use emerging technologies and innovate (with Dell Technologies)
Application transformation:
We believe that the digital future is defined, differentiated and driven primarily by software. Leaders and laggards will be determined by their ability to creatively innovate and efficiently operate software across the spectrum of their business activities. By transforming the way our customers design, build and run applications, we can get them to market sustainably faster than their competitors and that means they can build a leadership position for their organisation's digital future. This can be done by:
Accelerating Software innovation: to compete more effectively against the disruptors
Streamline application operation: to improve operational efficiency, reduce costs and free up budget for innovation.
Minimise application delivery risk
Dell Technologies helps our customers deliver new digital products and experiences faster and more efficiently, all while minimising risk.
Which one of these transformations is most crucial for the future? Could you explain the drivers behind this?
Digital transformation affects each part of the business and for it to be successful it requires all functions to collaborate and plan together. Also, at the heart of the digital world lies the customer experience (including your own employees') and when you look at the four transformations you find that each one of them delivers an enhanced new experience, which makes it hard to say that one is more crucial than the other for the future. If you look even closer, you'd realise that your digital transformation journey is mature only when all four transformations are complete.
That being said, IT transformation could be the most crucial for many reasons: a modern IT infrastructure is key to driving innovation, providing automation and efficiency to do more in less time, less money and resources; and agility to stay competitive and accelerate results; in addition, to minimising risks. Moreover, modern IT is the power behind artificial intelligence as it helps to unlock the value of data in ways that were never possible before.
How is Dell Technologies enabling partners to assist their customers in this transformation?
We want to ensure our channel partners can add more relevance to their conversations with customers and build a competitive edge in this digital economy. As per a recent study by Dell Technologies, 30 percent of organisations in the region believe that lack of the right skillsets and expertise is one of the top barriers for digital transformation. Helping our partners build their capabilities and adopt innovative strategies becomes our focus which will enable them to respond quickly to new opportunities, markets and technologies. We will continue to invest in developing their skills by assessing them today and providing the right training and certifications that will yield the desired outcome. As a result, our partners would become more profitable on the top line through selling their services offerings and will definitely make rich back-end rebates that our partner programme offers on all LOBs. 
What do you believe are regional partners' two biggest challenges today? How can they address it?
We live in a time of change and solution providers' first challenge is to transform themselves in order to provide the right solution to their customers. It's no longer about sizing an infrastructure with certain performance metrics, it's more about understanding where the customer is in their business transformation journey and how to help them build the ideal solution that will provide the desired results. This means the regional partners should equip themselves with the right capabilities that will help them position any solution from the application (cloud or native) down to the infrastructure layers such as storage, data protection, and so on.
Another challenge would be the ability to put all the pieces together when they engage in a transformation project. For that, partnering with Dell Technologies would help them through our partner programme, as mentioned before, to provide integrated solutions from across the complete portfolio. Also, equipping themselves with advanced services competencies (such as consulting services around the business transformation) will help in differentiating themselves from the rest
Can you elaborate on what Dell Technologies has in store for its channel community?
Dell Technologies has unveiled new updates for its 2019 Partner Program designed to drive growth and profitability for partners through its simple, predictable and profitable approach. The Dell Technologies Partner Program was launched two years ago when Dell and EMC officially merged. Dell Technologies and its partners have focused on sustaining and investing for further growth. Dell Technologies continues to value partner feedback and the new enhancements have been developed and implemented according to direct input from partners in order to streamline the programme, while delivering greater opportunities for success.
Through this programme, Dell Technologies is offering partners a roadmap and investment in skills, solutions competencies and expertise needed to assist customers in their business transformations. Building on the successful Dell EMC Partner Program, the Dell Technologies Partner Program provides simplified engagement for partners to cross-sell and procure products and solutions across all Dell Technologies strategically aligned business partner programs, making it easier to holistically provide integrated solutions from across the breadth of the Dell Technologies portfolio.
Dell Technologies will also provide learning investment protection. For example, it will work with its strategically aligned businesses to gain bi-directional certification recognition to enable resell and/or deploy capabilities where possible. Also, it will recognise "like" credentials and/or certifications earned from strategically aligned businesses and count them toward Dell Technologies programme requirements/tier attainment. 
How do you see the regional channel landscape evolving over the next two years or so?
The channel landscape is continuously evolving. For instance, in recent years we've seen a shift towards MSPs and CSPs and while we saw new players around that in the market, some of the traditional solution providers added those routes to market along with the required capabilities to their portfolio.
Moving forward, innovative technologies (such as IoT, AI, AR/VR), cyber recovery solutions and the move to multi-cloud are taking centre stage as organisations aim to leverage their capabilities to fuel their business agility and growth as well as remain competitive in the market. Subsequently, the channel landscape will evolve into adding those technologies and competencies into their offerings and we will also witness the emergence of new specialised partners in those different fields.