Craig Hayman, CEO AVEVA, has penned an exclusive opinion piece for CNME which suggests that enterprises who adopt and infuse digital tools and technologies into their operations will thrive in a post-pandemic world.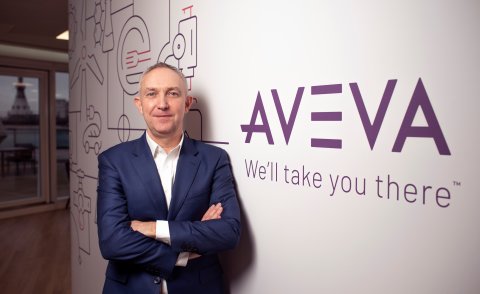 Over the past few years, digital transformation has been changing the way we do business at an accelerating rate. Industrial organisations in all sectors are producing and using vast amounts of data and therefore require robust technologies to run their operations.
Since the start of 2020, the world has shifted significantly and the COVID-19 pandemic has paved the way for even greater digital transformation as businesses worldwide shift operations and reinvent themselves to cope with new social distancing measures, restrictions on movement and supply chain disruptions. Many companies have also increased remote working and virtual collaboration, which has driven strong demand for emerging technologies.
As the 'new normal' and post-pandemic reality set in, we will see a new digital age dawning rapidly. In this world, digital capabilities will increasingly act as a barometer for economic resilience and the industries that will thrive past the COVID-19 crisis will be those that can fully digitalise their operations.
In disrupted times, leaders need to think differently. With unified data and analytics, we can empower the experts with better information, meaning they can make more informed decisions to optimise operations for the new environment in which they are operating. Continuous learning is also redefining competitive advantage. This is because bringing the most advanced technology into a unified data environment enables teams to maximise performance, minimise cost and delay, and ensure efficient organisational operations. This in turn reduces energy usage and cuts emissions both outright using smart models, and as a by-product of reducing the need for emergency flaring and rework.
COVID-19 has been a watershed event for the world. For many organisations, the digital transformation that was expected to take years has been compressed into days and weeks. Entire industries are rapidly being reset, and digital infrastructure is front and center in the transition. The shift toward a new computing environment has undoubtedly added layers of complexity that have broad implications for how IT managers secure corporate IT environments. Now that so much of the world's economy is increasingly reliant on digital infrastructure, meeting the highest governance standards for these critical assets is as much a social as it is a business obligation.
Security poses a particular challenge, given that successful business continuity is dependent on a secure environment. COVID-19 has reinforced the importance of cloud computing as a platform that can deliver true business outcomes in the face of ever-evolving challenges. Demand for cloud services will soar in some sectors, but wither in other verticals as they shift into survival mode. With economic resilience now tied so closely to our digital infrastructure, and with the rate of data consumption growing exponentially, companies that invest in innovative technologies will be the ones that thrive in the coming years.