Tahawultech spoke to Ghinwa Baradhi, CIO at HSBC Bank Middle East, to find out how new technologies like blockchain will reshape the financial services sector in the future, and how 'promoting diversity' needs to be a key priority for the IT industry.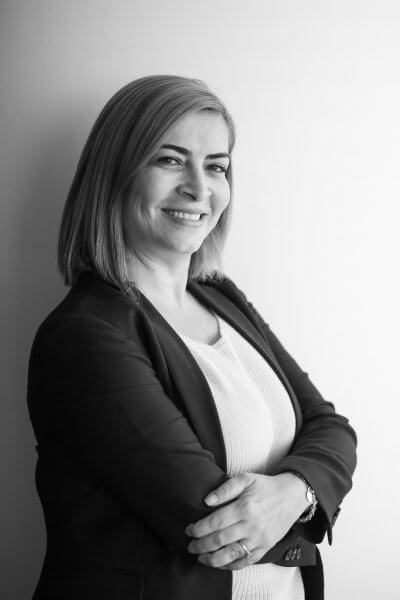 Over the last two decades, Ghinwa has established herself as one of the most prominent technology thought leaders in the region. During this time the dynamic CIO has experienced firsthand how technologies have fundamentally reshaped the IT ecosystem in the financial sector.
We're now firmly in the midst of a technological revolution which has disrupted every major industry, and the banking and financial services sectors haven't been immune to these changes. The other significant change for Ghinwa has been the evolution of her role as a CIO, one which she describes as both exciting and challenging.
"The role of the CIO has evolved as more and more disruptive technologies continue to penetrate different industries on a global scale. It is a very exciting time to be a CIO, as we're tasked with the responsibility of devising innovative strategies that shape the way we do business. The CIO is now a true partner for the business and collaboratively we define and execute the strategy for growth and success. We have become a true enabler," said Ghinwa.
In relation to the new technologies impacting major industries, blockchain has been tipped to transform the banking and financial services sector. Smart Dubai CEO H.E. Wesam Lootah said that, blockchain will do for transactions what the internet did for information.
Ghinwa highlighted that whilst blockchain does possess incredible capabilities, using the right technology effectively for the right purpose to support commercialised growth for the business is crucial.
"HSBC has been a keen proponent and contributor to blockchain technology, leading the way in its adoption by the financial services industry. In the trade finance space, for example, we see huge potential for blockchain – over the last two years, we conducted multiple proof of concepts in the region and around the world. In 2019, we became the first bank in the Middle East to bring together two blockchain platforms in a trade finance transaction – which reduced the overall transaction time by 40%," said Ghinwa.
This resulted in HSBC recently winning the Banking Technology Award for 'Best Use of Emerging Technology' and being nominated as a finalist for 'Financial Innovation Award'. It is also in the running for the '2020 FStech Awards'.
"We're all aware of the transparency it will provide, and how it can create smart contracts and reduce the time of transactions". Having said that, Ghinwa also emphasises, "the use of Blockchain technology will continue to evolve in the coming years and the success will depend on striking the right balance of the technology, use cases and adoption".
HSBC is renowned for being a pioneer in terms of championing and embracing new technologies and integrating them into their existing operations as part of its effort to enhance the experience of its customers. "We've been at the forefront of finding innovative solutions for our customers to transform their banking experience and have set up the first Innovation Lab in the region to encourage these solutions."
HSBC's success over its more than 150-year history is in large part due to its culture and growth mindset, which has seen it evolve into a diverse and global organisation. Diversity and inclusion a subject close to Ghinwa's heart, which has traditionally been male-dominated.
"Gender diversity in the IT industry is very important and is a subject that I'm passionate about. At HSBC, diversity is not only about gender but also covers multiple facets in terms of skill, experience, talent, culture, ethnicities and thought leadership. We believe the different ideas and perspectives our diversity brings, benefits our customers and our people, helps us innovate, manage risk and grow the business in a sustainable manner," said Ghinwa.
When pressed on her goals and aspirations in her role as CIO at HSBC for the next 12 months, Ghinwa said "The IT industry is constantly evolving, so we'll be looking at how we can use new and emerging technologies to enhance the services we provide for our customers. Customer-centricity is in our core DNA and is always the number one priority for HSBC and that will continue in 2020. This desire and aspiration to always deliver the best results and experience for our customers, is what I believe has helped us become such a success over the century."
"In addition to this, I believe in this digital age it's critical that we're able to attract the best talent and continue to inspire a culture of high performance within our employees that can help us extract value from new technologies to stay ahead of the curve, drive business growth, and become more data driven whilst safeguarding HSBC and its customers from potential cyber threats," said Ghinwa.