CNME Editor Mark Forker caught up with Khwaja Saifuddin, Senior Sales Director, Middle East at Western Digital, to find out how its new suite of security solutions that are infused with AI are making cities smarter.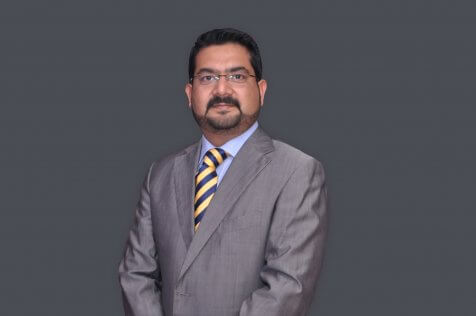 Can you tell me why Western Digital participated at this year's INTERSEC 2020 – and what value the event provides for your business portfolio?
At Intersec this year, Western Digital showcased how it is pushing the boundaries of surveillance technology through the concept of 'No Blind Spots'. With the rapid advancement of smart security, the company demonstrated its storage solutions that span from the end points such as cameras, to the core data center.
These solutions are designed to handle high resolution and capacity for enhanced public safety and artificial intelligence (AI) analytics use cases.
The WD Purple™ portfolio is an ideal companion to enhance smart video technology. Both the WD Purple microSD™ card and WD Purple Surveillance HDD bring internal and external solutions to the market.
The WD Purple microSD card provides long lasting on-camera storage coupled with exceptional performance and reliability. The WD Purple Surveillance HDD features Western Digital's AllFrame™ technology that helps create a security system tailored to the needs of the business. Intersec presents a great opportunity to demonstrate the advanced capabilities of our cutting-edge products and solutions designed to prepare our customers for the zettabyte-scale age of the future.
Western Digital announced the introduction of 'No Blind Spots' Smart Video Solutions at INTERSEC? Can you tell us how this solution is enhancing public safety?
No Blind Spots includes Western Digital's thoughtfully calibrated storage solutions designed for smart video. The company's approach encompasses products that use raw video, AI and endpoint to cloud technology. Western Digital delivers product reliability and longevity that support multi-streams as well as offering scalable and built-in analytics.
AI, once engrained into public safety infrastructure, could analyse thousands of video feeds generated, transforming cameras from their current form, often providing only the illusion of protection, into a real-time public safety tool for tomorrow's smart cities and towns.
In terms of video surveillance there has been some ethical concerns from some regarding the integration of AI into these security systems. What would you say to those that believe biometrics, AI and RFID impinges on their human rights?
With so much data available today, it is understandable people are wary of proposals that suggest even greater data collection, knowing the potential exists for misuse of the data and, consequently, violations of privacy.
But the tradeoffs in the form of crime prevention, which is saving lives and property as well as positive economic impacts, argue in favor of more expansive, and more intelligent, public safety.
By progressively applying new technologies to their approaches, public safety agencies could boost the number of violent and property crimes they prevent each year from approximately 2,100 today, to 4.2 million in 2025, to 5.6 million in 2035 or possibly 81.7 million by 2040.
Education and awareness will be required as a balance needs to be struck between data privacy and data responsibility where public input and oversight are necessary to ensure that video public safety systems are designed to prevent misuse and abuse.
Western Digital has really positioned as a leader in data infrastructure and has always displayed tremendous innovation. However, in your opinion what is that differentiates the company from its rivals?
Western Digital's unmatched portfolio offers a range of storage solutions for everything from mobile to highly specialised performance drives. We are in a unique position where we innovate across the technology stack right from building a flexible foundation to enabling access to faster intelligence.
2020 is going to be a historic year for the UAE with EXPO 2020. What are the major trends that you envisage we're going to see over the next 12 months?
Digitising initiatives will continue to flourish moving forward, with IT spending in the Middle East and Africa (MEA) set to reach $83.7 billion in 2020, according to IDC. The quest for digital transformation will also drive investments in big data and analytics, among others, which is also expected to be a key area of investment in 2020.
The future is bright for data-enabled intelligence. In 2020, we will see a growing number of organisations capitalising on smarter use of the information we create, capture and store while also making sense of the massive amounts of data generated by artificial intelligence and machine learning workloads.
Businesses have a winning strategy if the elements of the right infrastructure, information architecture, skills and processes, and partnerships, are put into place to ensure data availability and analysis. This, in turn, will open a world of new possibilities with data across sectors and verticals in the upcoming year.