Nidal Abou-Ltaif, president, Avaya International, explains how the new Avaya OneCloud rebrand showcases the company's cloud and subscription-based service focus.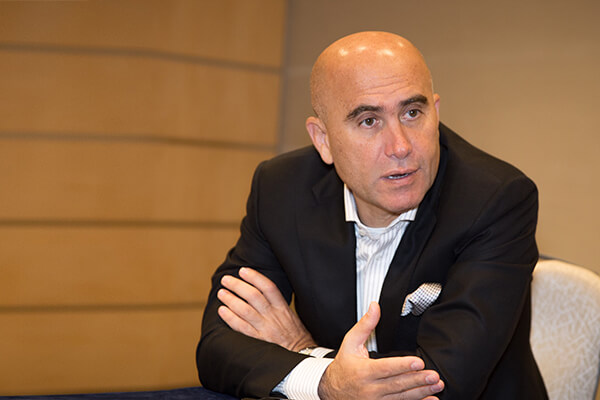 Avaya has had a busy August. Earlier this month, the company announced record third-quarter financial results, which saw revenue rise both sequentially and year-on-year. That news came hot on the heels of a new branding architecture, which sees the company's full portfolio of products and solutions come under the Avaya OneCloud name.
Announcing the move, the company said that the evolved branding reflects an acceleration in bringing new solutions to market delivering the future of customer and employee experiences through a multi-cloud ecosystem.
In short, Avaya is continuing to reimagine how best it can serve its customers. The new architecture is aimed at increasing trust and mindshare not only among its large customer base, but also new customers, 900 of which signed up over the last quarter.
As the company rides the wave of this transformation, we caught up with Nidal Abou-Ltaif, President, Avaya International, to find out what drives the new OneCloud architecture, and how the company plans to keep innovating for its customers going forward.
"In a nutshell, Avaya OneCloud becomes less of what we provide and more of who we are."
What are the main objectives behind the Avaya OneCloud portfolio?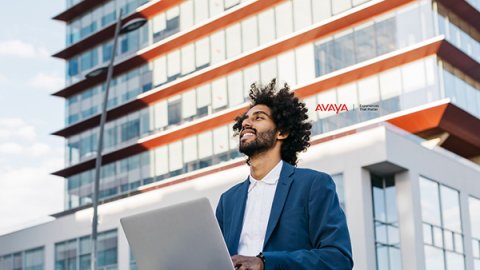 We continue building one of the richest solution sets and ecosystems in the industry; by nature, articulating the collective value proposition becomes a challenge and therefore, in this branding initiative, we have simplified our differentiators and value proposition to our customers and partners and focused on what matters to our stakeholders: the business outcomes from their digital transformation efforts.
The feedback from our customers has been phenomenal. Our CAPS revenue, the traction of our Avaya OneCloud family, has maintained an accelerated ramp and reached 30% of our revenue in the third quarter of our 2020 financial year.
Can you please give an overview of the driver behind rebranding your cloud offerings under the Avaya OneCloud portfolio?
Under Avaya OneCloud, we are aligning our portfolio of capabilities across both the Customer Experience Centre and the Digital Workplace. The idea is to show how we are uniquely positioned to address any organisation's requirements in these areas, helping them deliver tangible business outcomes however they need them.
In a nutshell, Avaya OneCloud becomes less of what we provide and more of who we are.
So, what's the Avaya OneCloud value proposition?
Under the Avaya OneCloud umbrella, our customers will now see us providing value propositions focused on the digital workplace and the future of customer experience, with migration paths from Capex to Opex to public cloud that are customised to each and every customer's individual business.
The new architecture is split up into three core solution areas – Avaya OneCloud CCaaS, Avaya OneCloud UCaaS and Avaya OneCloud CPaaS. With these solution sets, we're able to deliver tangible business outcomes for the modern Customer Experience Centre and the future Digital Workplace, through a multi-cloud ecosystem that combines benefits of the Avaya portfolio with those of our partners and leading cloud platforms.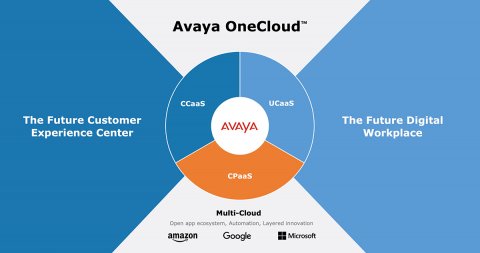 What are the guiding principles of your technology?
For years, Avaya has been centered around the needs of our customers. We realise today, more than ever, that our customers need speed, and therefore, our ability to deliver speed-to-value with packaged apps, which can bring together what organisations need, how and when they need it – quickly and easily becomes a success factor.
The world has moved in the last few years to the concept of co-creation of value and in our industry, our ability to extend the value of innovation to our customers requires a continued focus on strategy on building the right partners and ecosystem of technology innovators to build value; we call this extensibility.
Finally, innovation at the edge remains hugely important for providing organisations complete freedom in an API economy. Since Avaya OneCloud incorporates CPaaS, we can help our customers develop bespoke solutions, connect all manner of applications, workflows and devices, and constantly evolve to support the latest technology advances, market trends and best practices.
What's really important is realising the benefits of now being in a cloud application ecosystem. This is where Avaya OneCloud really changes the game. It introduces a complete paradigm shift in terms of what should be expected from a SaaS provider.