Abhijeet Sanyal, Vice President – Technology Support Services at Raqmiyat, tells Anita Joseph, Editor, how the Microsoft-Raqmiyat partnership heralds an age of seamless digital transformation and business momentum for customers.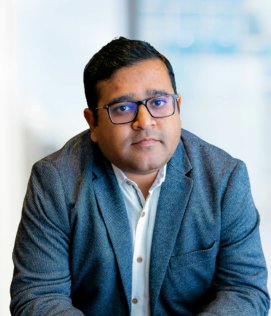 Raqmiyat is a strategic Gold partner for Microsoft. What does this partnership mean for Raqmiyat? 
 Strategic partnership levels with OEMs like Microsoft essentially define the expertise and experience a partner brings to the business and the depth of engagement with the OEM to support the customer requirements. Considering this it becomes extremely important for Raqmiyat to maintain the partnership level and deliver better customer support and solutions experience. 
 Tell us about the Microsoft Dynamics 365 and how it has strengthened your solutions portfolio. 
 Microsoft Dynamics 365 is a product line of ERP CRM intelligent business applications which not only helps customers run businesses efficiently but also grow in this competitive environment. D365 is an important offering in Raqmiyat's solutions portfolio which along with the array of other solutions helps Raqmiyat provide comprehensive end to end IT consultation and support to its customers. 
 What are some of the key industries you cater to, with this collaboration? 
A wide range of industry for example Consumer Packaged Goods (CPG), FMCG, Healthcare and Pharmaceuticals, Fashion and Luxury goods, Manufacturing and Trading, Services, E-commerce, Logistics, Packaging, Food manufacturing storage and distribution, Steel, Automobile are some of the key private industries that Raqmiyat caters to. Along with these Raqmiyat also caters to key government sectors and banking and financial organisations in the UAE. 
Hybrid work is the trend of the hour. How is the Raqmiyat-Microsoft partnership helping companies transition to this new phase? 
Hybrid working environments have become the need of the hour for the businesses to run efficiently round the clock and remain competitive in this ever-growing business world. Information technologies today can help them to adapt to hybrid working environments and seamlessly deliver innovative solutions, services and experience to their customers.  Raqmiyat, along with Microsoft, provides strategic solutions, consultation and support to its customers, helps them transform and adapt seamlessly to this new reality and conform to industry best practices. 
 Are there any new cloud offerings that customers can expect out of this partnership? 
Cloud is the future for the businesses. Raqmiyat is extremely focused on helping customers to adopt existing cloud technologies particularly offered by Microsoft and run their business better. Parallelly we are also working on developing new cloud offerings which will help customers transform and adopt to cloud smoothly and realise better ROIs for running on cloud.