CNME Editor Mark Forker spoke to Jeff McCullough, Vice President Global Partnerships at SolarWinds, to find out more about their newly launched 'Transform' program, the opportunities it presents for the channel – and why the IT leader felt the time was right to build a more strategic roadmap for their channel partners in a bid to highlight and acknowledge their best partners globally.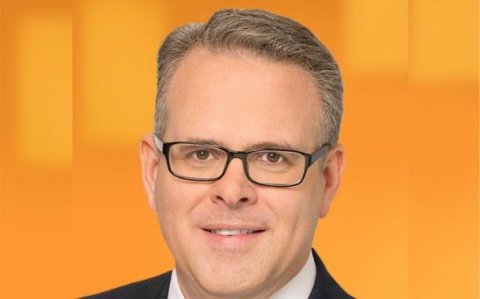 Can you tell our readers more about the significance of SolarWinds launching a new global transform partner program – and what opportunities will that provide for their channel partners? 
SolarWinds has a long history of working with partners and they've been a big part of our business globally. However, we have never really built a program framework to be prescriptive and predictable about our partner engagements.
We've done great business together, but we've never memorialised our strategy and our intention for our partner business and the role that they play – and we've never really identified what a great partner looks like.
We're now at a point in our maturity curve where we have enough partners that have invested, developed and worked hard to build a business with SolarWinds, so it really is incumbent on us to illustrate to the market the role partners play in our business and these are the best partners that we have.
Every partner develops and grows their business and we now have the opportunity to create within our partner ecosystem different ways partners can participate, but at the same time be able to highlight the best of the best and be able to offer customers choice when they are looking for SolarWinds solutions and resources they can to, not only to purchase our products, but also from a sales and technical acumen capability standpoint.
Our mission is not only to identify our biggest and best partners, but also highlight who the most capable are in terms of skills. We can tell our customers these are the best partners, not only in terms of their scale in the market, but what they can bring you in relation to resources and support designed to make you more successful.
It's a big milestone for us, I've only been at the company for a year, but I know that the company has been working hard for a long time to get to this point.
Can you outline to our readers why SolarWinds decided that 'now' was the right time to transform and relaunch the way it engaged with their channel partners on a global scale? 
The name of our program is Transform, and that term wasn't accidentally selected as our program name. We use that term every single day when we go about our business, we talk about our own internal transformation from a monitoring company to an observability company – and we also talk about helping customers on their digital transformation journeys, and transforming our go-to market strategy with our partners.
I think the inflexion point for SolarWinds has been the fact that we have a great presence in the mid-market of the industry and work with almost all the companies in the Fortune 500.
However, our share in those customers is relatively small, but we recognise that there is a phenomenal opportunity when you look at the breadth of our IP, and all the capabilities that we have. Our goal is to drive greater consumption across our customer base, and the best place to do that is in the channel as partners represent the best way to engage the market.
They continue to be on a global scale the primary way customers consume IT products, even when you look at the growth of cloud and MSPs, and MSPs is an important new channel for us. One of the fastest growing parts of the channel market is the MSP market, which aligns with the sweet-spot where we are, small to mid-market customers consume considerable amount of their IT solutions through MSPs.
As we shift to observability, ours is a great story, because it scales from customers who are struggling with tool sprawl, the challenges of staffing, and the ongoing battle to consolidate all of their management platforms through observability into a single platform is a big play for us.
As our products evolve, we are going to continue to be on-prem with our Hybrid Cloud Observability Platform and our GSI and MSP partners are going to serve as great vehicles for delivering that.
It is all really about us diversifying our go-to market base so we can get to more customers and we can leverage this broader IT stack that we have to offer through our Hybrid Cloud Observability platform.
Did you face challenges in terms of convincing your channel partners to embrace the new benefits of your Transform program? Was there any resistance to change?
As we move to observability it creates change for everybody, and where there is change there is opportunity.
I think one of the great things about us building out our partner program and identifying the partners that are invested with SolarWinds is the fact that they are the ones really embracing the change.
If you take a look at all our top partners then you'll see that every one of them is in Hybrid Cloud Observability and they are very excited about our roadmap, particularly our SaaS platform.
Our strategy comes from the belief that we have a place for all our partners, and if one of our partners has a customer that wants to consume our products, and engage and work with us then we will absolutely develop a path for them.
However, we also acknowledge that there are partners that have a very consistent pattern when it comes to the business they conduct with us, and that comes from the fact that they are invested, focused on the market and strategically aligned to help customers overcome their challenges – and we want to work with those partners and give them an opportunity to accelerate with our business.
All these inflexion points of change create new opportunities, and we are really excited about the opportunity we are creating for partners, not just to help our 300,000 customers install base make that transition, but to talk to the next 300,000 customers hopefully about all the things that we can do for them.
It's great opportunity to introduce SolarWinds to customers that didn't really understand all the capabilities that we have to offer.
It's been a great business model for us because a lot of our engagement has been online and customers try our software and then they consume it, but whilst that model is there and we still use it, the market has evolved, and customers aren't necessarily downloading and trying new software all the time. We are shifting towards where the market is going, but we are bringing all the IP that we offer and all the proven technology that we have been able to deliver with our observability benefits added on top.
SolarWinds has an extensive portfolio of products and solutions, but what inspires your product innovation, is it customer-driven to address their problems, or is it from your own internal R&D?
Customer feedback continues to be a cornerstone of our product development as we look to continually enhance and improve the roadmaps for our products.
In addition to this, we engaged quite extensively with our partners to see what they wanted to see in relation to the partner tools and the new portal to be specific.
We want to improve our partner experience and working with them every day is of key importance to us. We have a global partner portal that is used differently in different parts of the world, but our focus is to get one simplified and consistent user/partner experience worldwide.
As more and more of our partners expand and operate globally then it really does become important to us, because we don't want to have 4 sets of different rules for each region, that just makes it difficult for us internally, so we want to simplify everywhere we can.