Danish Siddiqui, Assistant Vice President – Digital Banking, tells Anita Joseph, Editor, Reseller ME, all about Raqmiyat's digital banking portfolio and how the concept of open banking is catching on in the region.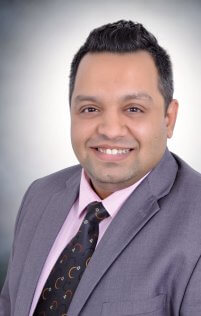 Tell us about Raqmiyat's digital banking portfolio. 
Our financial portfolio focuses on scalable technology with products of front- to-back office, from accounting, and compliance to communication and from retail banking to SME business, we have a solution to automate every channel or back-office operations. Modern channel banking products like Omni Channel including ATM CX enhancement, CRM, Orchestration Engine, AI bots, Financial Marketplace, Open Banking / Open API, Digital Onboarding, Blockchain, and other Nascent Technologies. For the SME business, we have corporate onboarding, Digital lending, and Investment Banking products. For the back-office operations, we have comprehensive Data Aggregation and Analytics tools to enhance overall CX Enhancement, financial middleware, Enterprise Switch, and Core Banking. With our partners, we have created an ecosystem of products to offer a Turn-key offering for Modern Banking needs.
How is the financial sector in the region evolving, particularly post the pandemic?
Post-Pandemic, the future is moving towards the adaptation of Digital Only Banks, Challenger Banks, Standalone Financial Institutions or NBFCs with services like Digital Lending, independent Financial Marketplaces, and Payment Aggregation Services, which are disrupting the financial industry with Instant P2P Payments, BNPL solutions, Crypto Wallets, and FinTech offering Banking as a Service (BAAS) and Payment Hub services as (PAAS).
Tell us more about the concept of open banking and how it is catching on in the region.
Banking Data is becoming a commodity and the real value comes from adding the financial data. Open Banking is giving Banks and others a range of other companies enabling their customers to choose from a data-driven, customer-centric, and frictionless service. Financial institutions can onboard open banking either by creating their marketplace through a platform or by joining an existing ecosystem. Regulators also play an important role in embarrassing this change as Open data or data sharing policies must be driven from the central institutions. This region has already undergone mandates from central authorities for the adoption of Open Banking for retail banks. Open Banking has also affected the Fintech startups in the region and a new category of fintech called NBFC (Non-Banking Financial Institutions) are in disrupting the BFSI sector. An example could be Regional Payment Hubs initiatives which become a necessity during and post-pandemic and many NBFCs have been able to serve many countries across the region. It's not long when a region-wide drive will be witnessed for Open Finance and Open Data considering that the Middle East could very well be the World's next fintech Hotspot.
There is an increased focus now on the customer and putting customer needs first, particularly in the financial sector. How has this impacted the delivery of services and solutions?
Customers have evolved from individuals who only thought mass eCommerce platforms like Amazon could offer choices to NBFCs and Neo Banks who offer Financial Marketplace with the option to opt for a service to banked or even unbanked customers. With this sort of customer-centric evolution, a solution that banks and financial institutions opted for was cloud-native applications which are highly resilient, observable, manageable, and features a shorter application lifecycle. This enables them to promote business responsiveness and readiness for change.
The financial services sector is perhaps the fastest digitally transforming sector, not just in the region, but all over the world. What are some of the challenges faced by the sector in this journey?
Even though the Banking sector has evolved, financial institutions that have created a digital strategy are creating separate entities or subsidiaries to promote their digital-only approach. The challenges that digital disruption is facing include factors like Upfront investments, changing compliance policies, adoption of new customer channels, investing in training, and ambiguity of current technology suddenly turning obsolete. Due to the disruption of new players in the market which are NBFCs, traditional financial institutions are moving towards a strategy to focus on customer experience while redefining the role of their existing physical branches. One of the most important elements of growth is the openness to innovation and its adaptation. The combination of efforts from the Internal IT department, and the right technology partner can help create products that are necessary and relevant to customers. Still, the above factor cannot guarantee digitalization success.