Deepa Kuppuswamy, Information Security Architect, ManageEngine, discuss the role of women in the cybersecurity industry, with Anita Joseph, Editor, Security Advisor Middle East.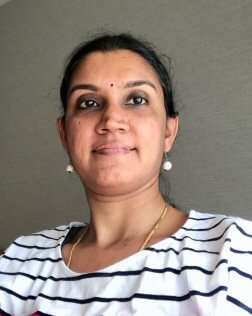 Tell us about the role of women in cybersecurity and how it has evolved with time.
Several cryptographic and computer science milestones have been pioneered by women, with many of their contributions being ignored or downplayed. There's always been an under-representation of women in the tech field, especially cybersecurity. According to Cybersecurity Ventures, one in four cybersecurity roles globally are filled by women, which is too low.
Although there have been efforts to increase the involvement of women in cybersecurity and other STEM roles, many long-standing social norms continue to shape public perception. Despite these challenges, the industry is currently facing a huge skills gap. The need to hire talent irrespective of their gender and other background details is becoming more significant than ever. So, ideally, we'll see more women in cybersecurity roles in the coming years.
What, in your opinion, is the biggest challenge for women when it comes to take up security/cybersecurity-related roles?
The biggest deterrent is the stereotyping of the industry. Cybersecurity workers are often depicted as hoodie-wearing men who sit in front of computer screens all day and hack systems. Roles in the industry are often portrayed as taking place in high-stress environments with cutthroat competition. This creates a negative, unwelcome perception that can deter women from entering the cybersecurity field unless they have a strong personality (which can trigger negative stereotypes about them) or have been dispelled of these stereotypes.
What do you think can be done, to make global workplaces more inclusive and women-friendly?
Organizations can make cybersecurity more inclusive by implementing best practices that specifically address issues women face. Tackling preconceived notions that recruiters have while hiring women and avoiding the age-old question of work-life balance that all women face is a good place to start. This goes both ways. Some aspirants have a similar prejudice when it comes to the roles they believe they qualify and would be considered for in the cybersecurity field. It is the joint responsibility of organizations and academic institutions that educate and train the candidates who constitute the workforce to properly set expectations that women can and should participate in the cybersecurity industry.
What would be your advice to women wishing to take up roles in the security domain?
Cybersecurity is a dynamic field requiring constant learning and upskilling. There is a need to stay up to date with industry developments. I'd encourage women to be keen learners and embrace new challenges. An important aspect is taking ownership of their career path, focusing on excellence in execution and communicating their expertise from a position of confidence. Another focus area that shouldn't be overlooked is the cultivation of a strong peer network at all levels, which offers opportunities for learning new technologies and encountering descriptions of real-world problems.