Dr. Abullatif Al Shamsi, President & CEO at the Higher Colleges of Technology (HCT), discussed how this applied higher education institution has been able to maintain 'instructional and business continuity' amidst the ongoing COVID-19 pandemic.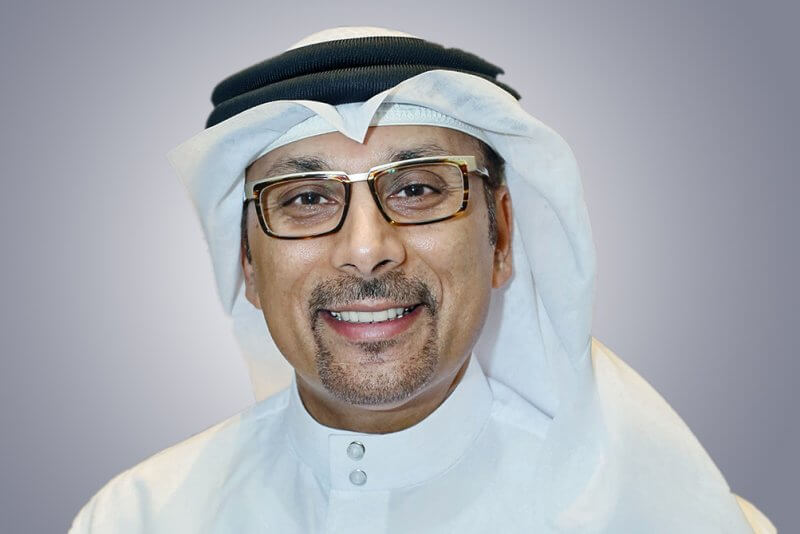 HCT has established itself as an impactful transformative leader in the education sector in the UAE – and has forged a reputation for pioneering emerging digital technologies and introducing them across their diverse range of applied degree programs at its 16 campuses.
The global COVID-19 pandemic has disrupted every aspect of our daily lives and has ground the global economy to a halt. Every industry has been impacted in some way by the crisis and the education sector has not been immune to that.
However, what has become evident during the COVID-19 outbreak is that some organisations were much better prepared and equipped to deal with the crisis than others – and a perfect example and illustration of this in education is the Higher Colleges of Technology.
Al Shamsi pointed out that whilst millions of other students around the world have been severely impacted by COVID-19, the strategic foresight and preemptive outlook of the UAE leadership has enabled 'instructional and business continuity' – and the government commitment to supporting their academic institutions through continued investment has enabled them to deliver interactive and engaging distance learning experience for all its students.
"Over the last 10 years the UAE government has invested significantly in emerging technologies as part of their efforts to ensure that all our students have access to a technology enabled learning experience. The readiness of HCT in response to this crisis has come from a concerted effort over the last four years that is summarised in five key strategies: (1) acquire all the latest educational technologies, (2) build a solid digital infrastructure, (3) digitise curricula and teaching materials, (4) professionally develop faculty in teaching with technology, and (5) invest in smart blended learning solutions and simulations" said Al Shamsi.
He added "We have always adopted a progressive forward-looking mindset when it comes to the integration of emerging technologies in our entire program and service portfolio to co-create a stimulating learning experience with our students. Our learning environment is well equipped to provide digital content for our students, yet we also recognise that we are dealing with Generation Z. They have grown up with technology embedded in their daily lives and as such have become tech savvy – so providing them with digital learning solutions accessible at their own pace was a no brainer for an institution like HCT that has technology in its name." said Al Shamsi.
Al Shamsi elaborated further and said "Worth mentioning that HCT was the first educational institution in the UAE to provide e-Teacher certification in collaboration with Blackboard International to certify its entire faculty body in teaching with technology. We all know that itis not simply about the infrastructure, or acquiring technology, it is all about empowering our people to utilise it more effectively for the best interest of our students."
This forward-looking educational leader also said that HCT's 'hybrid learning' approach that they have been pursuing over the past five years made the transition to distance learning smoother in response to COVID-19 outbreak.
He said "The decisions we have taken over the years paid off when it was mandated to move to online learning in less than a week. Our faculty were well-prepared, but more importantly our students were receptive to this type of learning environment".
Al Shamsi also disclosed that HCT conducted a two-day pilot of full online learning on March 4th and 5th to assess institutional readiness ahead of commencement of the full online learning delivery mode when students returned after a two-week spring break.
He also added "We conducted a comprehensive survey during the pilot phase which helped us to identify what the gaps were and what we needed to do to ensure readiness for a full online learning delivery mode – scheduled to commence on March 22nd".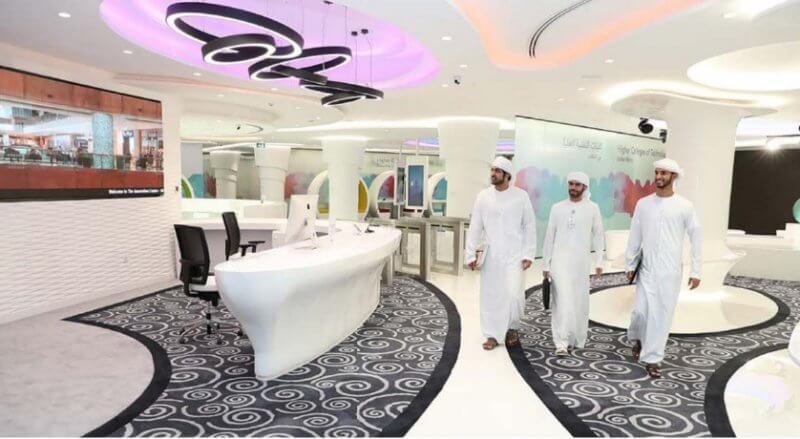 HCT is the largest higher education institution in the United Arab Emirates, and has more than 23,000 students across 16 campuses in the country. It was a complex challenge to ensure they maintained 'instructional and business continuity' during COVID-19, but Al Shamsi highlighted how much of a success this transition has been for HCT.
"During the first month of our full online delivery mode we were able to deliver 1.1 million hours of teaching and learning activities through our Blackboard learning management system. Our students have displayed a tremendous commitment to online learning and that has been evidenced through their attendance rate" said Al Shamsi.
HCT's CEO also reserved special praise for his faculty who he said had become very creative and innovative in how they delivered taught and engaged with their students.
"The change our faculty have encountered during this transition was not an easy one. They were under pressure to make sure their online classes are interactive and engaging for the students. However, we have seen exemplary performances from our faculty in providing a very high quality of instruction during this time," said Al Shamsi.
He also stressed the need for a distinction to be made between those speaking negatively about online education and the restrictions of COVID-19.
"We need to make a distinction between the lockdown and online learning. You will hear frustrations being expressed by parents, students or faculty because many have been overwhelmed by this almost overnight change in terms of how we have been typically delivering education over centuries. Students are stuck at home during quarantine with their family 24/7 and that is creating stress because they are desperate to see their friends and resume their social lives – and many people working remotely also could not wait to get back into the office because they miss engaging with their colleagues on a daily basis. Now this is not because online learning is terrible, it's simply because of the social restrictions imposed," said Al Shamsi.
When asked what education will look like post COVID-19, Al Shamsi concluded by saying that he feels we will have an 'Uber-like' education on-demand model.
"I strongly believe that education will not come back the way it was before COVID-19. We strongly believe that online learning is going to last for a long time because it is much more exciting for students and gives them greater autonomy. Education will no longer consist of simply coming to class and listening to a lecturer deliver his material. What we have achieved, and what we have proven is that we can deliver education to the highest level of quality while leveraging the technologies of the fourth industrial revolution – and therefore, in my view, the future of education is going to be more digital in format, on demand in delivery, personalised in design, and agile in relevance to emerging economic and social trends. Traditional brick and mortar campuses however will remain to serve a different purpose that is to introduce immersive simulated learning environments to address priority economic and societal challenges," said Al Shamsi.