CNME Editor Mark Forker spoke to Sami Abi Esber, President – Midis System Integration Group and Board Member – Midis Group, to find out how the IT Leader is coping with the challenges of COVID-19 – and what impact the acceleration of digital transformation has had on the ICT ecosystem.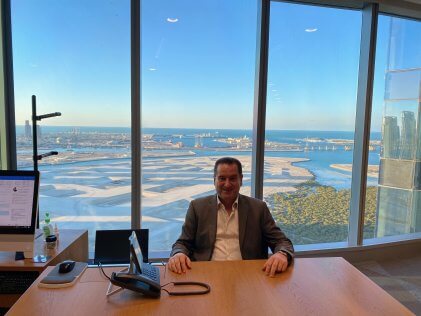 COVID-19 has ground the global economy to a halt and forced us all to adapt to what is being described as the 'new norm'. A major challenge for enterprises has been maintaining 'business continuity'. How has Midis SI Group leveraged its expertise to help its partners during this crisis?
The pandemic has pushed the global economy to the brink – and no industry or organisation has been immune to the crisis. In fact, every industry is still trying to deal with the stark reality that some businesses will not go back to usual as they were before COVID-19.
There is no secret that adaptability has become a critical trait today. To stay on top of this rapidly evolving world,  Midis SI is working with customers to assess new situations, make intelligent decisions, and implement them effectively.
These traits are incredibly important for organisations when it comes to responding effectively to unprecedented events like COVID-19. In addition, we are helping our customers establish greater business resilience which has been vital to all organisations, with business continuity being a huge topic of discussion.
The Midis SI Group's entities are being able to manage the expectations of our customers during this critical time. Our teams have constantly been in touch with customers, vendors and other stakeholders to ensure we are closely connected at all times. This has enabled us to keep abreast of the changing market dynamics and specific requirements of all our stakeholders.
We are keeping a real-time pulse on changing customer preferences and rapidly innovating to address new concerns of our customers, such as strengthening technology for disaster recovery and business continuity and providing them with new applications to enable better digital/online experiences.
The current global COVID-19 pandemic has really illustrated and reinforced the importance of embracing new technologies and adopting a 'digital first' approach in order to maintain business operations. In your expert opinion, do you think COVID-19 has accelerated digital transformation for many businesses?
There's no doubt that COVID-19 has accelerated digital transformation efforts even more to meet new customer and operational agility needs. Having said that, most companies are prioritising on employee experience for remote work and productivity and they have quickly made investments to address immediate technical needs. Organisations have also been more conscious in building practices for keeping everyone engaged.
COVID- 19 did give rise to a 'contact-free economy' – digital commerce, telemedicine, distance learning and automation industries in particular are seeing a pivotal turning point
I also feel that cloud computing is gaining momentum and has emerged as an established operational model within businesses. Having said that, complete transition to the cloud is an ongoing journey – we still have a long way to be able to capture all of its benefits.
COVID-19 has also paved way for building awareness and response to new security threats in a digital landscape, especially with the need of government and companies to provide citizens and customers with secure access to information and digital services
Today, businesses are implementing video conferencing to replace travel or face-to-face meetings, and this has urged them to further build enhanced support options. Total cost of ownership has never been an easy metric to calculate, but as companies are becoming more strategic with their technology use, they are building an understanding that investments must go beyond individual devices or applications.
However, I believe that digital transformation efforts still have a long way to go, but we're talking about transforming an organisation, and not just adding a handful of tools. Certainly, there is a cultural aspect to this, but there is also an architectural aspect.
One area in which we've seen a lot of tangible digital transformation has been in the workplace. Due to COVID-19 businesses have had to transition from the compounds of their traditional office environment to a virtual modern workplace. How have Midis Group coped with that challenge?
Currently the Midis SI Group operates across 13 countries and 20 major cities with our employees being our biggest assets. And we want to ensure their safety before anything else. Also, being able to manage the expectations of all our stakeholders is critical.
We have been successful in coping with some challenges in terms of employee requirements by giving them access to the organisation's internal network so they are always connected – while at the same time remaining robust from a security perspective by implementing strict security guidelines around access to sensitive data.
I'm extremely satisfied with the way Midis SI Group has been coping with challenges which have come our way in the last few months. We have always been on top of our game, wherein our business processes are agile enough to ensure a quick response to changing requirements and customer needs.
The IT infrastructure that we have in place in all our offices across the region is designed to support these circumstances, and we have been highly effective in working remotely in the most efficient way.
This ultimately differentiates the Midis SI Group in today's evolving climate – and we have been successful thus far in helping to support all our stakeholders during these unique times.