Alexander Moiseev, Chief Business Officer, Kaspersky, sat down with Security Advisor ME to discuss the firm's new brand philosophy, cyber immunity and what the future holds for the security industry.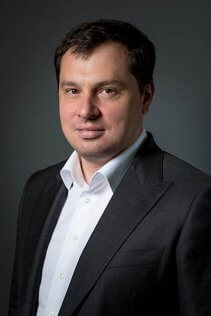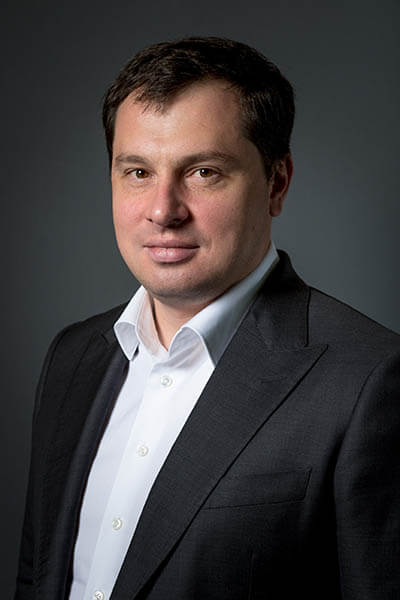 What have been some of the recent highlights at Kaspersky?
One of the biggest highlights at the company was the rebranding. We officially unveiled our brand's revamped name and logo. This whole process took two years as we want our new look to reflect the values that define us.
Digging a little bit deeper, we're not just changing our logo. As the company as a whole is undergoing a transformation, our vision of the future has changed. That's why we also introduced a new company philosophy, which is 'Building a safer world.' Our new mission statement reflects the evolution of our focus from cybersecurity to cyber-immunity.
In the past, a big focus for us is what we call classic security, which is primarily centred on building fences. With these security fences, organisations often feel restricted to creating more innovations. We believe that information systems should be designed and built secure. Organisations shouldn't have to keep adding more solutions and still have gaps in their security systems. Our new philosophy seeks to empower customers to be free to create new technologies that will not be a source of threat and vulnerabilities but instead open up new possibilities and opportunities for them.
Over the past two years, ransomware and phishing attacks have made headlines. Are we still going to see more and more of these cyber incidents happening in the next year?
These are what we call epidemical incidents and they often happen when there is an obvious economic interest. At the same time, many organisations still have gaps in their security systems and practices. So, yes, we might still see more incidents like ransomware and targeted attacks happening in the future.
Furthermore, a big trend that we're seeing moving forward is cyber-attacks on industrial systems. We believe that as threat actors evolve and develop more sophisticated methods we will see attacks that will impact not only the cyberspace but also the physical world. In this regard, we are investing a lot of time and resources into developing solutions that will protect organisations in this space. We plan to provide patches for industrial systems free of charge. Where we can sell, we ensure that we deliver them a full solution.
How is Kaspersky leveraging technologies such as artificial intelligence (AI) and machine learning in developing your products?
One of our key offerings, which is, in fact, one of the fastest-growing segment in our portfolio, the Endpoint Detection and Response (EDR) is leveraging machine learning to help organisations monitor and detect anomalous behaviour within their networks. It provides comprehensive visibility across all endpoints on the corporate network, enabling the automation of routine tasks to discover, prioritise, investigate and neutralise threats.
How is Kaspersky innovating to make sure that all the offerings that you're putting into the market are future proof?
Security companies typically promise to deliver solutions based on one of these key three pillars – Big Data, technology (machine learning and automation systems) and detection of highly targeted attacks. We pride ourselves with being able to combine all of these three components. We offer Big Data, which we have collected since 1997 into one big database. In 2008, we used to have over 250,000 samples but over the past decade, we have been able to collect millions of data sets daily. We offer machine learning, which enables our solutions with threat detection capabilities. Finally, we have over 50 top experts across the world focusing on analysing and detecting various threats.
By having all these three components we can provide our customers with more predictive systems, which enables them to have a more proactive security approach.
Looking forward, where do you think is the cybersecurity space heading?
We can expect increased demands for products, solutions and technologies that have security built-in. For example, in the automotive sector, many car manufacturers are developing products that are enabled with the latest technologies and they are realising that the cannot just deploy IT systems within their products, they also need to ensure that they are secure.
Now, this is the aspect that we want to highlight as we shift our focus from cybersecurity to cyber-immunity. Increasingly, many are realising that they can no longer afford to make security an afterthought. Yes, there is no such thing as being 100 percent secure. However, you can't build a car from boxes of carton and expect it to withstand the rain. Organisations need to design, create and deploy innately secure products.
What can the market expect from Kaspersky in the coming year?
We aim to spread more awareness about our new brand and communicate our new philosophy through marketing, thought leadership industry events and roadshows. We're increasingly working with players in the automotive, government and industrial sectors. In addition, as a 100 percent channel-focused company, we plan to maintain this focus and enable our partners with as much knowledge as we can about the latest trends in the industry.
With our new brand philosophy, we want to build cyber-immune future in a safe new world.