Majid Al Futtaim, a leading retail, shopping mall and lifestyle conglomerate is implementing disruptive new technologies as part of an effort to deliver enhanced customer experiences.
Guillaume Thfoin, Head of Business Analytics at Majid Al Futtaim, finds himself in a particularly interesting role as we enter an era described by technologists as the Fourth Industrial Revolution.
New technologies such as AI, Internet of Things, Machine Learning and Big Data & Analytics are continuing to disrupt major industries on a global scale. However, enterprises that embrace these technologies can completely transform how they go about their day-to-day business operations.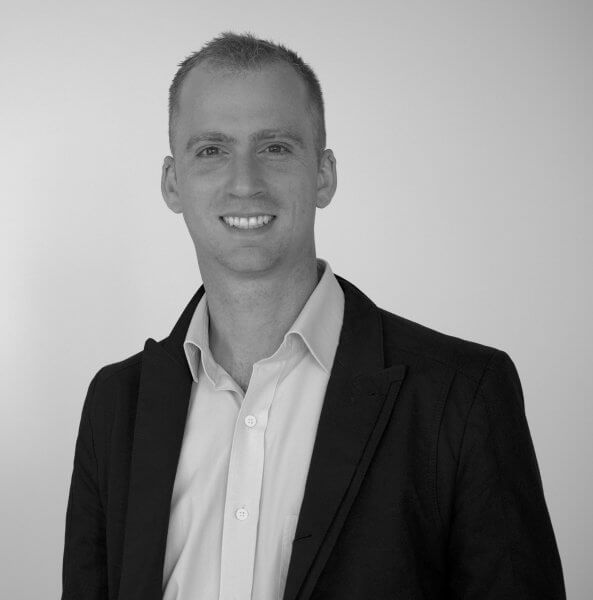 Majid Al Futtaim has always championed pioneering new technologies and has shown leadership, vision and foresight in terms of nurturing and implementing new technologies into their existing operations to improve the services and products it delivers to its customers.
As Guillaume explains in a candid discussion with CNME Editor Mark Forker, data has become the most valuable commodity for every business and if applied properly can yield phenomenal results for your organisation.
In his role, Guillaume is responsible for leading the company's data and analytics department and explains in more detail the strategy adopted.
According to Guillaume it is important to determine what data you have before mapping out your overall plan, and that changing the cultural mindset within an organisation is a critical yet challenging element.
Guillaume said, "When you're approaching digital transformation there are a number of different factors that you need to take into consideration. You need to develop a data strategy which focuses on establishing what data you have and how you properly utilise it. The other challenge is the mindset. How do you get people from across the company to start using data to support the decisions they make on a day-to-day basis to drive their business?
"The change of mindset at Majid Al Futtaim was driven by a series of use-cases to get people onboard and aligned with the new direction we were taking. We wanted to understand the pain points within our businesses so we could determine how to work with them through the application of data analytics to make better informed and ultimately smarter, faster decisions. Another issue on this journey is skillset. How do you enable people to become empowered to drive digital transformation?"
Talent acquisition is a challenge affecting enterprises globally in terms of finding the right people that have the skillset to work with these new disruptive technologies. In yet another clear illustration of the innovative vision of Majid Al Futtaim, it has established a School of Analytics and Technology as part of its efforts to bridge the skills gap.
The school provides 40 modules across six different programs to equip employees with the skills they need to prosper in what is becoming an increasingly digital-centric world.
In terms of examples of how the company harnessed data to drive value for a business, he highlights the successes Majid Al Futtaim has enjoyed with VOX Cinemas.
Guillaume said, "The VOX Cinemas team wanted people to engage more with its website, particularly consuming more movie trailers. We didn't want the website to be just transactional, we wanted people to connect with the brand and to have great experiences. Just like Netflix, we examined all our users' movie preferences and browsing history as part of an effort to personalise their experience, and through this we've seen instant results."
Guillaume added that users are now more engaged with the website and as a result the time spent on site has increased by 41 seconds with the conversion rate increasing by 15-30%.
The success of this use-case with VOX Cinemas clearly demonstrated the value of data analytics and went a long way to helping people overcome any skepticism or resistance they had to change within the organisation. However, Guillaume stressed that in the future they won't be relying on use-cases.
The Head of Business Analytics at Majid Al Futtaim said, "In the future we won't have use-cases, it's going to be all about the day-to-day business. We'll be looking at how we do business with data, technology and digital all at once. That transformation is going to keep on going and we've made great progress since moving from a centralised model to a federated one.
"We've built teams that now have the mindset required to achieve success, and we're also starting to add the skillset. What we retain centrally is everything around data, so we benefit from having the data of all our customers in one place. All the data science, innovation and technology are centralized, and we offer it as a service to be used."
Majid Al Futtaim has already made attempts to bridge the talent shortage as aforementioned above through the creation of its own School of Analytics and Technology. In addition to this, it has engaged in partnerships with several of the world's top universities in a further effort to bolster its international reputation.
"As we've already discussed the talent pool is shallow in the region, so how do we grow or create that talent pool to build the stellar international reputation we desire? What we did was engage in partnerships with a whole host of world-leading academic institutions. Take for example, our collaboration with Wharton University. We shared our data with Wharton and their reaction was that, while we didn't have the same quantity of data that a telecommunications provider would have for instance, the quality and depth of our data was phenomenal," said Guillaume.
He added, "We have 11 research groups from a number of very well-known universities that are working on our data, and every month we engage with those students, and businesses get to speak to students to discuss problems and other emerging topics. It's a great way to source R&D innovation – and connect with the student community which is going to create our future talent pool."
Guillaume said that Majid Al Futtaim wants to position itself as the go-to enterprise for individuals studying data analytics and technology in the region.
He concluded by saying, "Now Majid Al Futtaim is known internationally, we're going to be part of the career fair for Wharton. We're also working locally in the region with other universities. When students study marketing they think P&G, when they study computer science – they think Facebook or Google. In this region we want students who are studying data analytics to think about Majid Al Futtaim."