CNME Editor Mark Forker spoke to Asif Khan, Channel Director, Middle East & Africa at Mitel to find out how the unified communications leader is growing their business across the region, the factors driving the conceptualization of Distribution 2.0 – and the changing priorities and demands coming from the channel ecosystem as we adapt to life in a post-COVID world.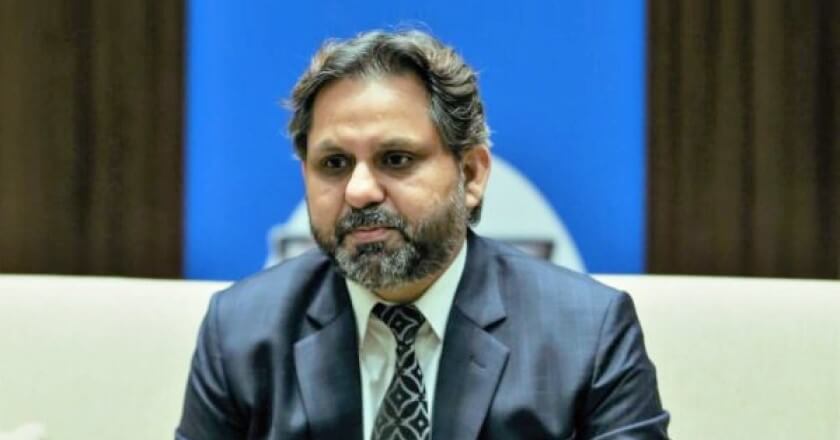 Asif Khan is one of the most respected IT leaders in the channel ecosystem across the Middle East.
Khan joined Mitel in 2019, having spent time at Atos Unify and Westcon and has worked in the IT and telecommunications industry for the part of 20 years.
Khan has played a key role in fundamentally reshaping Mitel's go-to market strategy for their channel and distribution partners – and his unique and transformative approach has yielded phenomenal results for the company as a result.
He kickstarted the conversation by outlining in detail what his own roles and responsibilities are for Mitel.
The company's Middle East operations are headquartered in Dubai, but they are present all across the GCC, Turkey, Africa and now South Asia.
"I am the Director of Channels at Mitel, which essentially means that I am responsible for managing the relationships and partnerships we have with our channel and distribution partner ecosystem. My primary responsibility is to grow and expand our channel business and to work on our go-to market strategy. Over the last 4-5 years the Middle East region has been growing year-on-year, with the exception being 2020, when our operations were affected by the onset of the global COVID-19 pandemic – but over the last few years we have enjoyed double-digit growth across the region," said Khan.
Khan believes the primary reason Mitel has been able to enjoy so much market success has been down to the fact that it has 'verticalized' its strategy.
"I firmly believe that one of the fundamental reasons for our continued success in the Middle East has been the verticalization of our strategy. We decided to build a two-fold strategy in the region, and one part of that was the verticalization of the segments and industries that we are focused on – and the second part of our strategy involved a horizontal approach, which is essentially focused solely on our channel partners," said Khan.
Khan said that Mitel's Middle East operations and direction is aligned with the company's overall approach when it comes to hospitality being a key focus area for the company to generate new growth.
"Mitel have identified the hospitality sector as a key industry vertical, not only here in the Middle East, but also globally. We are one of the largest manufacturers of hospitality solutions in the META and South Asia region. We are driving the same strategy in hospitality that we have deployed in other verticals that helped garner success, and that approach means we are touching the end-customer relationship directly, the operators, contractors and consultants," said Khan.
One other key focus area for Mitel is the Government and Defense sector.
"It is very strong area for us, and I believe that the combination of our legacy with Ericsson, and the acquisition of Aastra in 2014, has given us a very strong foothold in this sector, and when we began offering solutions to the government and defense sector our products and services really resonated with them, and inevitably that has led us to have a lot of success in this space," said Khan.
Mitel are also focusing on increasing their presence in the contact center space in the Middle East region.
"Mitel has not established itself as a major player in the Middle East market when it comes contact center space, despite the fact that we are one of the largest manufacturers of contact centers globally. A lot of businesses are blissfully unaware of our contact center expertise, so this is another technology vertical that we are building, and since we have increased our focus in this area, we have enjoyed a lot of success in the last few years," said Khan.
Khan disclosed that in the last few years Mitel has entered the subscription and hosting space.
"We entered the subscription and hosting model vertical a couple of years ago, and are building steadily. We are planning to identify specific countries where we will be launching our hosted model, and when I say hosted model, I mean our solutions and services will be available on a subscription basis. That gives users the ability to opt for voice services, or contact center spaces on a subscription plan. We will soon launch in 5 countries, and we have already cultivated some fantastic partnerships, and it's a vertical that represents huge opportunity and potential for us," said Khan.
The COVID-19 pandemic has been well documented in terms of the impact it has had business models.
Khan stressed that in a post-COVID world the landscape and the shift has drastically changed.
"The technology has shifted in the post-COVID world. The classical infrastructure is on the decline. Classical IT infrastructure is not growing and as a result of this shift, businesses are now actively looking for subscription models as it better suits the demands of their business. All these technologies existed before COVID-19, but it has accelerated these technologies into the mainstream," said Khan.
Khan said partners and vendors unable to equip their customer base with the tools they need to transform will not survive in the 'new normal'.
"The demands are changing from the customers to the partners, and it is imperative that partners are able to meet these changes and deliver. If vendors are not aligned with these nascent technologies, and they are not ready in terms of offering end-to-end solutions, which meets their infrastructure and application demands and can't provide security then they are in big trouble and bluntly put they won't survive," said Khan.
A new term 'Distribution 2.0' has been coined of late, but what exactly is occurring in the global distribution industry.
Khan was univocal in his assessment, declaring that there is a major shift underway.
"I'm very passionate about Distribution 2.0. I've been following very closely what has been happening globally in the distribution landscape, and what the relevance of those changes are to the META region. There has been a major, major shift within the distribution ecosystem, but people are not talking about it, but it's going to have a huge impact on vendors who operate under a Tier 2 model. The IT distributor is a business, which is basically an intermediary between the vendor and value-added reseller – and it serves system integrators and resellers and they have a Tier 2 model, which essentially means they are adding value through a linear process. A linear process means they buy from the supplier and they give it to the reseller – but the distribution model has completely changed. Classical IT infrastructure is in the decline, and technology is becoming more and more commodified and ultimately margins are becoming tight for distributors," said Khan.
Khan believes that there will be a different layer of channel partners emerging in Distribution 2.0 – and explained what exactly the new term means.
"The channel partners that are working with you on the traditional lines of business are very different, and it's important to have that distinction. Then on the other hand you have these new channel partners that work on subscription and hosted models only – but both these elements are going to be fused into the one platform, and that platform is Distribution 2.0," said Khan.
Khan concluded a wonderfully candid and informative conversation by reemphasizing how critical it is that distributors look at their commercial structure.
"The reason I say they need to look at their commercial structure is because many companies are not ready when it comes to this. When I say commercial structure, what I mean is are we ready with the subscription-based models for our channel partners? They need to start building the infrastructure like the billing software and really create that marketplace for channel partners. To get into the subscription model you need to have a very different sort of logistics and operations business model. I believe the most important part is the creation of managed services layers – because distribution is no longer going to be a linear process. They need to add more value and create a new ecosystem, the Tier 2 model is archaic and outdated – and by creating managed services distributors can offer a lot of professional and support services to their end-users which only serves to empower them and add real tangible value," said Khan.