Anand Choudha, founder and managing director of the specialised security distributor, Spectrami, shares insights into the cybersecurity challenges brought by the COVID-19 pandemic and how the distributor is playing a role in helping regional businesses navigate them.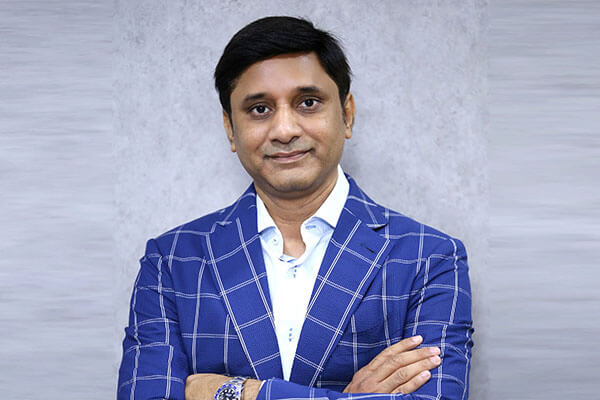 What are the biggest security challenges organisations are facing today? 
With cybercriminals exploiting the COVID-19 pandemic by launching an unprecedented barrage of Covid-19 themed attacks, there has been a big increase in the cyber threats in the past few months. UAE and Saudi Arabia have been among the most-affected countries in the region, accounting for bulk of the Covid-19–themed attacks in the GCC. 
Over the past few months, we have witnessed cybercriminals taking advantage of people's fears over the coronavirus pandemic. Furthermore, as more people are spending more time online than ever, the has been a significant surge in phishing attacks.  
Furthermore, as the current situation impact economies across the globe, many industry verticals have witnessed mass layoffs can be extremely vulnerable to such attacks. At this time and age, nobody is safe from cyber-attacks, be it large, medium, or small enterprises. Even the best of the technology companies has fallen victims to such attacks. Recently, one of the biggest IT services companies in the world, Cognizant suffered a big hit from a Maze ransomware attack. 
How has the ongoing COVID-19 pandemic, impacted security strategies and investments?  
We have observed that the overall IT budgets have been cut by approximately 45 percent. However, information security budgets have remained intact. Customers' security strategies have moved from being a 'good-to-have' investment to a 'must-have'. There is an increase demand for technologies that include threat intelligence, endpoint security and those that help in securing remote operations. 
Can you please give an overview of Spectrami's cybersecurity offerings? 
Spectrami is a Dubai–headquartered pan-EMEA value-added distributor with a local presence in the Middle East, North Africa and parts of Europe. We are a cybersecurity specialist and we work with some of the world's leading cybersecurity vendors offering end-to-end solutions. We're also assisting regional enterprises to meet regulatory standards on their infrastructure, protect confidential data assets and applications. 
As a distributor, how do you enable organisations in the region become cyber resilient? What role can Spectrami play in the future of the regional cybersecurity landscape? 
It has always been our quest to offer the best–in–class cybersecurity solutions to regional enterprises and we will never stop investing heavily in developing resources to identify the bleeding edge technologies, which are relevant for the regional enterprises. 
As a distributor, our primary role is to scout for breakthrough technologies from across the globe and represent them in the region, so that businesses can enhance their cybersecurity postures and ultimately become more cyber–resilient. 
What are the current issues channel partners are facing when it comes to effectively delivering cybersecurity solutions? How are you enabling them to surpass these challenges? 
Many channel partners face challenges in terms of having the right levels of expertise in–house to conduct PoCs and deployments. We are happy to announce that one of our solutions, Hive Pro, can overcome this challenge by automating and PoCs and deployments of several cyber security solutions at the customers end remotely. This helps speed up deployments and overcomes the challenges of limited expertise as well as current travel challenges.  
 What can we expect from Spectrami this 2020? 
For Spectrami, it has been business as usual and in terms of revenue and we have managed to grow by 60 percent for this quarter as compared to the same quarter last year. We are running several marketing initiatives in association with our vendors and partners to spread awareness through online workshops and webinars. 
Spectrami has more than 30 vendors in its portfolio and in past few months we have partnered with several industry leaders including Check Point, PhishRod, ColorTokens, Lookout, Wedge Networks, IntSights and Axonius, and we aim to continue supporting and fostering good relationships with them.