Sayantan Dev, Senior Vice President, Redington Value, shares updates on the firm's data science analytics practice launched regionally last year and how they plan on bringing a third dimension in the market.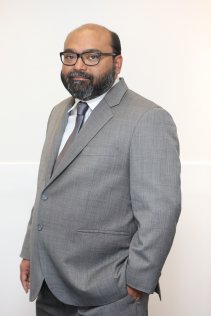 Can you give an overview of the key milestones at Redington Value over the last few months?
Over the last few months, Redington Value has expanded across the Middle East and Africa region. We have doubled down our investments in certain countries and are expecting a significant growth there. Our cloud practices are maturing both in terms of services delivery and capabilities of cloud management portal, while we continue to add a lot of our existing products and services, making them available on the cloud market place. Moreover, our practices around data science & analytics has eventually led us to engage with the customers in terms of delivering business outcomes for them – you will hear a lot of announcements in the coming weeks.
As the new leader of Redington Value, how are you going to strengthen the company's position as a VAD in the region?
For almost eleven years, I am attuned to the core value of the company which is growth. Over the past decade, Redington Value has established itself as a leading VAD in the Middle East and Africa (MEA). My primary focus will be to build an organisation which is extremely agile and one that is constantly vigilant of what is going on. In terms of business model changes, we have certain strategies, keeping in mind the agility, the changing IT consumption model and how we can change our go-to market in a digital world as digital transformation will possibly be one of the major growth drivers in the months and years to come.
What kind of demand have you observed from the region and how challenging is the distribution sector now?
Currently, the speed of disruption is so high that our entire ecosystem is finding it difficult to cope up and with that, we realise there is a need to not only create aggregation of products but also aggregation of services. The region has warmed up to the concept of digital transformation. Internet of things is no more a science project; it is becoming a reality. We are encountering what we used to read in science fiction. Many of our vendor partners have recently announced opening up several data centers in the region in response to the increased demand for cloud computing. Security continues to be a major concern in a world full of intelligent and connected devices. These are going to be the major growth drivers in the coming years.
Last year, Redington Value launched its Data Analytics practice, what traction have you seen in this technology in the region?
Data Analytics is a broad area with several segments for partners to develop their niche in. Data Analytics Practice has different silos – it starts with data management to data preparation, governance to advance analytics to visual analytics. Each of these silos are in different phases of evolution and we have gained a significant maturity in certain areas. This has led us to create practices and go into areas where we didn't exist before. Partners are seeing great value with our new practice and currently trying to figure out the area they want to invest and specialize in. With this investment, we have increased our footprint across organizations and have also gained a set of new partners who are developing their competencies in a particular category of data science or analytics. Today, if we look back at our journey, this has been a very interesting development for Redington Value as we now have our presence not only in one part of the customer but also different departments.
What are some of the new trends do you think are emerging and how can Redington leverage them?
If it is an on-premise infrastructure, we are looking at modernisation of the data centres. There have been massive developments on the cloud side as data centres are offering more and more services. Security continues to be a major concern and we are observing an increase in cloud computing adoptions. There is artificial intelligence almost everywhere, and then obviously the analytics and AI are something we are encountering on day-to-day interaction level. We are also seeing a new surge of players entering the market offering niche solutions and services and many global solution providers looking at new geographies.
With GITEX kicking off next month, what will Redington Value showcase this year?
Our theme for GITEX this year is "Powering innovation." We believe for any problem, one must be innovative and then there is technology to solve it. All our efforts today are encouraging partners to specialise in a particular silo or in a specific technology. This is a new opportunity on the table for partners. They need to build a model where they are able to leverage the investments, we (Redington and Citrus, our consulting arm) are making and then get themselves specialised in different areas of this segment.
What will be some of the major revenue drivers for Redington in the upcoming years?
You will see us going into areas where traditionally distributors have not ventured – application and analytics. Our capabilities around cloud in the market place are maturing very fast and we are making a significant investment there. The demand for security also is constantly changing and this will always be a high area of activity for us. If you look at distributors or a VADs evolution over the years, it has been a two-dimensional affair (Product & Channel) when it comes to go-to market. Redington Value is working overtime to bring in a third dimension (i.e. specialization and practice development) and maturing that in good time to bring an entirely new market dimension.