In an in-depth conversation with Reseller ME, Amer Khreino, CEO, Raqmiyat, explains why diversification matters to keep SI business afloat.
Since we are in the second half of 2019, can you give us a business overview of Raqmiyat's 1H and your plans for 2020?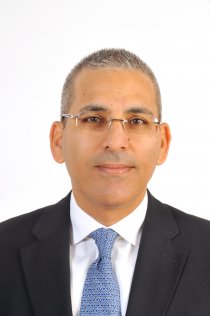 Raqmiyat had concluded a good business during 1H19. Our sales had accelerated by 27% over the same period of 2019, due to the new contracts acquisition across all our strategic business units. Our net operating profit was also up by double digits vs. the first half of 2018, as we continue driving higher efficiencies to the existing operations, adding new revenue streams and expanding our customer base. The trend is continuing as we speak. As for FY2020, the outlook is even better from growth perspectives; considering the new lines of business that's been added, within the digital transformation arena, yet, this is coming with a mixed sentiment (& caution) due to the global economic vulnerability, political tension between the super powers and business slowdown in many European and international markets.
The SI market is predicted to set an astonishing growth by 2026, reaching a value of USD 90.82 billion. What would you say is key to keep this business afloat with so many organisations investing in it?
Despite all growth potential and favorable predictions, SIs continue to face the toughest time ever, due to changing in the business models, the technology shifts and customers own challenges in adopting these disruptive technologies. As a SI, we offer many valuable services that complement the offering of these technologies, including consultancy services, customisation services, data migration and post live support that require qualified, experienced and talented professionals who are difficult to find and retain. This adds to the operating cost of the SI who needs to secure steady business throughout the year, with minimal fluctuation. As the bullish market fades away, the SI needs to be creative in finding best operating models that keep them afloat and profitable, through strategic associations, tight cost management and efficient delivery mechanisms, to name a few!
Part of the need for diversification is profitability – organisations need to find a way to make themselves stand out from the crowd. What are other challenges for organisations when it comes to profitability?
In today's time, profitability is a function of both science and art. There are many techniques to price your products and services, to allow you meet your profitability targets. Most of these techniques are based on your product/service cost, organisational B.E. analysis and market price (competitors' offerings). With higher competitive landscape, the bargaining power has shifted to the consumers, leaving these techniques well exposed & shaky. Hence, come the value-based approach that is creative and tough to duplicate. Most of our future profitability will come through innovative services and complementing solutions that can add value to our customers throughout their digital transformation journey.
We are seeing an increasing number of new technologies entering the market and transforming business across all industries. What market trends do you predict will be game changing for organisations and end-users?
This is absolutely an important question, as there are dozens of new disruptive technologies that are confusing, not only customers, but the business community itself. "FOCUS" is key and the answer to your question. You may need to understand what your core competencies are and what value-add you are offering tor your customers. Most of these new technologies are game-changer, but heavily rely on how well you deploy them. Considering our own strategic objectives and future plans at Raqmiyat, we will invest in area of the business transformation that include, automated & digital workplace, analytics, data security and data compliance. Some of the technologies that are being considered including Cloud (offerings & migration), Integrated ERPs, mobility platforms, AI and Cyber Security.
We have discussed your plans for 2020 – Can you tell us a bit more about a specific project you have coming up and how this will help your customers move forward in their digital transformation journey?
There are many strategic projects that we are working on for FY 2020. One includes fully automated payment solution with AI capabilities, to capture and automate the full payment cycle, hence reducing the operating overheads of our clients, increasing time to market and reducing risk of defaults. Another project includes fully automated talent management system, to renowned government entities that cover thousands of employees that include their employee appraisals, succession planning, learning and performance management. Other strategic projects include migrate large clients to cloud in a process we call "MOVE & IMPROVE" rather than simply "left and shift", with many improved-value as, licenses optimisation, guaranteed SLAs and reduced overall operating cost.