The rapid shift to remote environments has placed unexpected demand on IT departments. Pure Storage regional director for Middle East Assaad El Saadi explained how VDI makes it much easier to support work-from-home employees.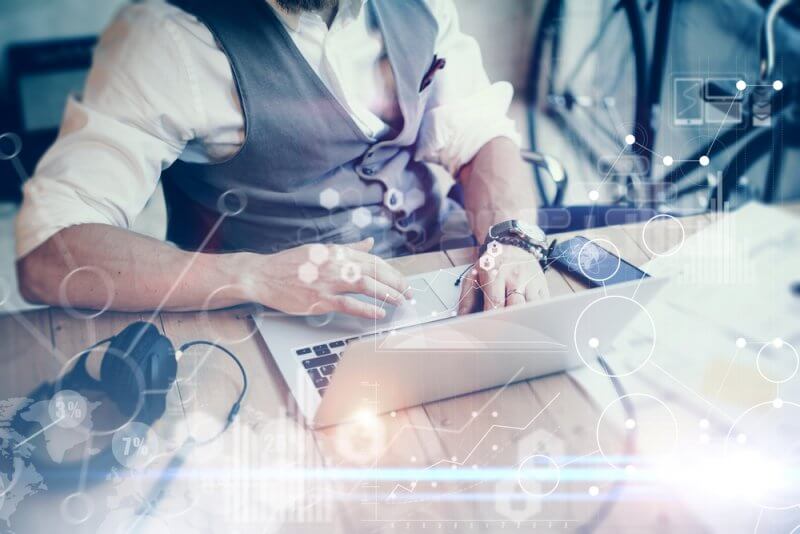 The coronavirus pandemic has brought seismic shifts to today's workplace. Many organisations are now adopting innovative ways to enable their remote workforce in the age of the new normal. However, while businesses have been quick to adapt, they are facing significant challenges in optimising workloads on their data centres and cloud environments while ensuring they deliver access to their user base.
With the increasing shift to remote environments, businesses are turning to virtual desktop infrastructures (VDI), which are known to help increase data security, lower TCO for desktops, and create better performance over physical endpoints. VDIs enable organisations to become a lot more agile, gaining the ability to address users that work both at home and in the workplace with widely ranging compute requirements.
In an exclusive interview with TahawulTech.com, Assaad El Saadi, regional director – Middle East, Pure Storage, who discussed how VDIs can help Middle East firms quickly enable and scale remote working environments.
How can VDIs enable organisations to effectively adapt to a remote infrastructure?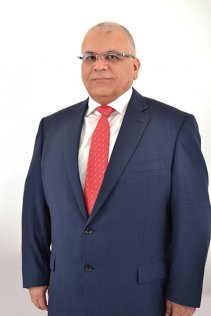 Desktop virtualisation helps reduce desktop IT costs, improves security, increases control, and expands connectivity. A robust virtualised desktop infrastructure enables organisations to host desktops in their data centres and deliver access from any device, anywhere. Deploying VDI allows organisations to be more agile and optimise their data centre operations. It helps them develop new business models and improve both IT operations and user satisfaction.
Many businesses today are increasingly looking at VDI to enable their remote workforces. They are realising its many benefits including how easily it allows them to integrate new users, user devices and applications.
It also allows developers to respond faster, users to utilise a rich desktop environment and enables organisations to efficiently facilitate business operations by incorporating a completely virtual desktop ecosystem. VDI also allows businesses to scale from the data centre and into the cloud.
What should organisations keep in mind when deploying VDIs and how important is the role of storage to its success?
Storage performance plays a critical role in the success of any VDI deployment. All-flash storage in combination with efficient data reduction improves VDI success while keeping costs in check. The goal of a VDI solution is to allow an organisation to swiftly and seamlessly connect an X number of clients to one system. However, many existing converged infrastructure solutions are built on slow and inefficient legacy disk storage or non-optimised hybrid storage systems. This makes them unsuitable for VDI workloads that demand an always-on and high-performance foundation. If a VDI platform goes down, everybody in the organisation will experience the disruption. That's why organisations need system performances that are not only fast but also consistent – it shouldn't be fast today and slow after half an hour.
Another aspect they need to keep in mind is a VDI solution's scalability. When you start VDI, you don't begin with a big bang approach. You start with a smaller set of either a department or a group and then you start growing it. You need a solution that can grow and scale without a forklift approach. You need to be able to scale linearly. Performance and availability are important factors for VDI.
What have been some of the most common missteps that organisations take that have caused them to struggle with their VDI deployments?
Selecting the wrong infrastructure and storage solutions are among the key issues that could lead to ineffective VDI deployments. Depending on the functionality that an organisation wants, they could either choose Citrix or VMware architectures. However, the success of a VDI project relies on the infrastructure that it is built upon. This means that selecting an inadequate storage right from the beginning will impact the whole lifecycle of the VDI implementation from its administration to availability, uptime and scalability.
Many companies often choose technologies that they think will help them save money, but they end up spending more as they face problems that are costly and leave their employees or users unsatisfied.
What kind of enablement initiatives does Pure Storage have in helping customers succeed with their VDI deployments?
Pure delivers the modern data experience by bringing simple, seamless and sustainable solutions and services to our customers. From day one, we have developed solutions that are easy to deploy, use and manage. We always communicate with our customers that investing in innovation now means investing in their future. That's why we are committed to bringing them offerings that grow and evolve as they do.
AI is increasingly becoming pivotal in the transformation of business today. In a data-driven world, Pure accelerates modern analytics and AI workloads to help businesses harness valuable insights to help them grow. Our AI-powered Pure1 cloud-based management software also provides customers with storage management and support that's effortless and intelligent, enabling them to focus on innovating for their businesses.
On top of all this, from a modern data experience, we also offer our customers the Evergreen Storage ownership model. This enables them to acquire storage that only needs to be deployed once and allows them upgrade and expand it as they grow without any downtime or impact on system performances.