In the latest in our series of Women in Tech interviews CNME Editor Mark Forker speaks to Melda Akin, CEO of D14 AI, on the launch of her new platform Sirius Labs, which is designed to advance female careers in technology and IT across the Middle East.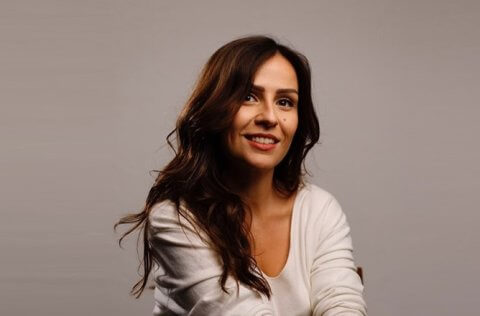 Melda Akin is an award-winning computer scientist and entrepreneur.
A native of Turkey, Akin has firmly established herself as one of the most inspirational and powerful female leaders within the IT and technology landscape across the Middle East – following the launch of her company D14 AI in 2018, and Sirius Labs in January of this year.
Her story is all the more remarkable, when you consider some of the barriers she has had to overcome to succeed in an industry, which we know is still predominantly occupied by men.
However, inspired by her own journey, Akin wants to make the journey into STEM-related positions for the next-generation of female leaders a much more accessible one.
Akin acknowledges that a lot of progress has been made in terms of the gender disparity in IT and technology, especially across the Middle East, but a lot more needs to be done.
She is confident that her new mentorship incubator Sirius Labs can be a vehicle to propel women to pursue a career in STEM.
"The concept of Sirius Labs was inspired by my own journey. I studied computer science, and I learned how to code from an early age. However, in the STEM-field globally, we know that it is a male-dominated environment – just 19% of the global tech workforce is female. I encountered many struggles on my journey, and it was not an easy path. But I was acutely aware that my experience was not unique, and countless other women globally working in STEM positions faced similar challenges. In an effort to change this I started to do mentoring in high schools and universities, and the classes were ultimately designed to encourage women considering a career in a STEM-related field to pursue their dreams. The mentoring sessions allowed me to get a better understanding of why women were dropping out of STEM courses in University, or losing interest in the subject at high school. By accumulating the data on what the most prevalent issues were, allowed me to devise a set of solutions and best practices to improve the situation," said Akin.
Akin said that after about 5 years of mentoring she reached a point where she could now finance the initiative on a full-time basis, and in January, 2023 officially launched Sirius Labs.
Akin added that there are a number of brilliant mentoring programs out there, but said it's critical for aspirational young women to see someone just like them go through the journey and success.
"There are amazing mentorship programs out there, there's no doubt about that. However, as a young female student you need to be able to point to a female role model that has been through that journey. That's inspiring, uplifting and tangible. When they see it, they believe it.
We created a program specifically related to STEM fields and that equips young aspirational women with the tools and knowledge to deal with some of the issues they will inevitably face. It's an exchange of knowledge and we want to build a community that allows women to support each other in the IT and technology ecosystem," said Akin.
Akin highlighted the positive impact their mobile application is having in terms of better educating users on the disruptive technology that is constantly evolving and emerging.
"We know that there's great content online, but our mobile application has been designed to support end-users that may not have a strong background in technology. Disruptive technologies like AI are a hot topic right now, but our application helps them better understand the processes of AI and the computer logic behind it. We have developed two versions that people can subscribe to on the mobile app. The first option provides users with access to free content on a number of different technology and subjects – and the second version is monetised, where we partner with companies and academic institutions to create content that our users can consume on a daily basis," said Akin.
Akin is aware that globally there are huge macro-economic problems, and many potential users may not have the finances needed to either access their content, or get into programs at University.
However, in another powerful illustration of her desire to make people's lives better through technology, those that don't have the fiscal means to access the content can sign up for free.
"The economic situation globally is volatile to say the least, so many students may not have the financial power to get into universities, or access these programs on our mobile application. However, we want to provide these people with access to our programs, so we have created an initiative that allows them to join for free, but when they join the workforce, they can start making repayments to the course. We work closely with a lot of companies to find out what type of project manager they want, what type of data scientist they want and so on, and that helps us curate our courses and content, so this relationship is mutually beneficial and it's a win-win situation for all parties," said Akin.
Akin conceded that cultural aspects can be a factor in why many females don't pursue a career in STEM.
She credited her uncle and her father with invoking her passion for computers and technology at a very young age.
"I do think that there can be cultural factors at play when it comes to STEM positions, especially in certain regions, many women are told that certain jobs are for men exclusively, but that's where the role of education is key in creating awareness and getting rid of outdated stereotypes. I was very lucky that my uncle was establishing computer labs in Turkey, so as a young child I was exposed to all the language and terminology around technology and computers. My family were extremely supportive of me, and my Dad bought me a computer at the age of 10, and he said to me you have to learn about this machine because it represents the future," said Akin.
As a 10 year old Akin loved skating, but her dad made a deal with her, if she attended a computer course then he would take her to the skating rink afterwards, the deal worked a treat, as after a few weeks the CEO of D14 AI became fascinated by technology.
"I became fascinated by how the computers worked, how they connected to the internet, how they could speak to people based in Sydney, or the US, I just wanted to know how it all worked. I struggled academically when it came to social sciences, but with mathematics, geometry and engineering I excelled, and because of that I decided to study computer science at University," said Akin.
Akin said she didn't really experience any bias when she attended University, and praised her professors for being supportive. However, she did say that there was a big focus on coding exclusively, which she didn't agree with now, or at the time.
"My professors at University, were incredibly supportive to me, but they were always saying to our class that we all had to focus on coding, but I didn't agree with that. The roles you need in the current digital economy now go way beyond coding. Companies need project managers, data scientists, data analysts, and experts in delivering UI and UX. The job spectrum now is a broad one, and companies are looking for candidates who have a whole range of different skillsets and capabilities," said Akin.
Akin admitted that she first experienced bias and gender inequality when she moved into employment after she finished her degree.
"When I entered the workforce, I saw first-hand the bias that existed. The environment and culture in some companies was just not conducive to elevating women into positions of power. We are a minority as it is a male-dominated environment, and despite the progress that has been made it remains the case. It's hard to think you can reach the top when you don't see anyone like you at the top table," said Akin.
However, Akin was lucky that she then worked with a CEO who had a very progressive mindset.
"The CEO at one of my companies was absolutely fantastic. The mindset, culture and environment are so important in any company, and he fostered an incredible culture within that company. I'm from Turkey, and hierarchy is very important, if someone is older than you then you respect them. My company wanted to promote me to become a director, but I was initially reluctant. I told my CEO I'm not going to be able to do this, I'm only 26, and don't think this is right time for me. However, my CEO said he didn't care about my age, or my gender. He said what I had delivered in the job had opened doors for them as a company, and had helped us grow," said Akin.
Akin said that this is an example of real leadership, and said if companies are really serious about addressing gender inequality in the IT and technology industry then this is the approach that they have to take to make impactful change.
"My CEO promoted me because he believed in me, and he saw huge potential in me. That type of support is so empowering, and it makes such a difference. You don't need hundreds of role models, you only need one or two inspiring leaders who are willing to give back to the community, and that fosters real change," said Akin.